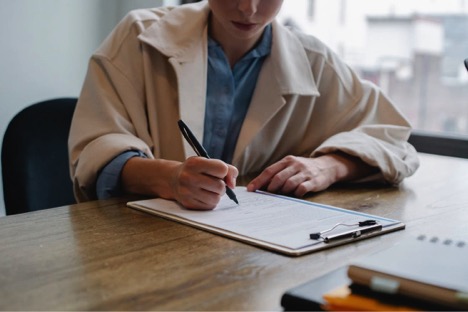 A Student's CV: How to Make it Perfect
You are still studying, but you need to write a resume. The reasons may be many, to apply for a position as an intern, combine your studies with a job, and study for a master's degree… But you don't even know where to start writing your resume or what information to put on it. We tell you everything that a student's resume should contain, or you can also hire a professional paper writer to help you with it and save your time.
There are many reasons why it is useful to have a resume even if you are still studying:
To apply for an internship.
To work as a volunteer.
To work part-time and combine it with your studies.
To apply for a place in a master's program, university or school.
What information should a student resume contain?
You might ask yourself, what can I put on a resume if I have no experience? Not having professional expertise means that you have nothing to put on a resume or contribute to a job.
These are the sections or sections that a student resume should have:
Certain personal data are essential, and others are optional. The name and surname and your contact information, telephone, email, and address must appear in every resume. Optionally you can mention your marital status, date of birth, driver's license, nationality… These last ones are sensitive data of discrimination; include them only if you consider that it can benefit you.
Professional profile or objective (optional)
This section is optional in a resume. However, it is beneficial in a student's resume to highlight your best qualities, interests, and objectives. In no more than two or three lines, highlight what makes you an excellent candidate for the job or study position you want to get when you send your resume. This section should be adapted each time you send your resume depending on what you are applying for.
If you are a student, your education is one of the key points in your resume and usually the part you want to highlight. In this case, it is advisable to put this section first, before the professional experience.
List the higher education you have and the studies you are currently pursuing. The information you should provide is the name of the degree, school, or university you have studied and dates. If you are still in your studies, you can enter an expected completion date or simply add "currently studying". If you are in an advanced course of a university degree or only need to complete an internship or final thesis, you can indicate this.
If you have an academic award or excellent grades in a course or subject, this is the place to indicate it. Your academic achievements are significant in a student's resume.
If you have read other articles on how to write a resume, you may have noticed that they put most of the weight on work experience. And you don't have work experience. But that doesn't mean you have to omit this section. This is a good place to put your volunteer work, internships, or odd jobs you've done even if you haven't had a work contract. Specify that they have been volunteer work or internships so there is no confusion. If you prefer, create a section titled "Volunteer experience" or "Internship experience".
Good command of a foreign language can be a determining factor in your selection. Having a basic knowledge or learning a language can also help you. List the languages you know and the level you have in each of them. If you have a certification, mention it. Be honest and never lie about your level, they will be able to check it during an interview, and if it doesn't match what you have indicated, they can discard you immediately. If you do not know any foreign language, you can omit this section. If you are going to send your resume abroad, do not forget to mention your mother tongue.
Skills and knowledge (optional)
Your skills and knowledge are important in your resume to make you stand out from other candidates. You can mention all those skills you possess and are necessary for the position or studies you are applying for. You can support these skills with examples of how you have acquired them—for example, teamwork: a member of the basketball team.
Hobbies and interests (optional)
It is another section where you can shine if you have hobbies related to the job or studies you want to pursue. For example, if one of your hobbies is programming video games and you will send your resume for a master's degree in programming, this hobby will help you get it.
Tips for writing an effective student resume
Tailor your resume to the objective you are pursuing.
Writing a resume to work as a part-time waiter is not the same as writing a resume to apply for a master's degree. In the first case, you should highlight your experience as a waiter or in a customer service position, if you have it, and your skills in dealing with customers. However, if you are applying for a master's degree, you should highlight your academic achievements.
Unlike a resume from someone with a lot of work experience, in your case, your education is likely to be your strong point. Put your education first before experience, if you have any.
Mention your accomplishments and skills
Take advantage of the optional sections such as professional profile, skills, hobbies to mention your achievements, merits, awards, knowledge, and skills that will help you defend your candidacy.
Your interests and motivations are important.
Accompany your resume with a cover letter that shows your interest and motivation to get the job you aspire to or the training you want to pursue. In the cv, the professional profile is also an excellent place to mention this.
Review your resume before sending it
Before sending your resume, review it several times to ensure it has no grammatical or spelling mistakes. It is ideal to ask a friend or family member to read it because four eyes see more than two.
Conclusion
As a student, you may need a resume for several reasons. Adapt it according to the objective you are pursuing with it. Remember: just because you have no experience doesn't mean you have nothing to write a resume about. Highlight your education, academic achievements, skills, interests, and merits that make you a good candidate.
For more articles, visit OD Blog.