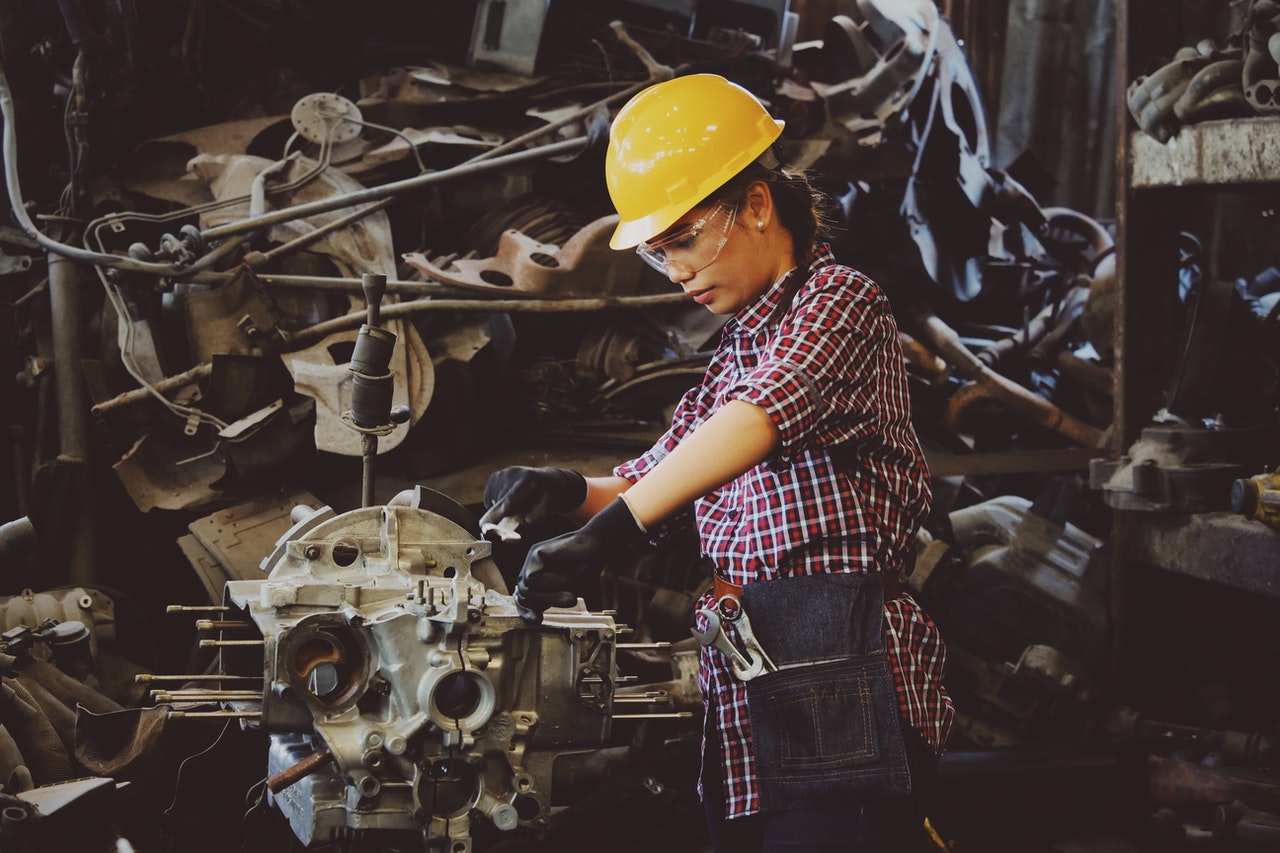 Working in the Steel Industry
Are you wondering which industry to enter following your studies? Well, have you ever considered the steel industry? If your answer is no, then why not! The steel industry contributes to around $2.5 trillion USD of the world's economy each year and provides over 40 million people with employment worldwide.
Steel is a material used across all important industries around the world, including construction, energy, transportation, automotive, infrastructure, and machinery. More importantly, steel use is projected to increase by more than 20% by 2050 to support our growing population's needs. Beginning all the way back in 1850, the modern steel industry isn't going away any time soon, meaning it's a reliable and future-proof industry to enter.
This article discusses the different careers available in the steel industry and the opportunities available for you to get involved in and make your first step into the steel industry.
Career Opportunities
If you're not studying engineering or chemistry, then you may be thinking that steel isn't the right fit for you – but you would be wrong! The steel industry is actually one of the most diverse globally, employing people with a range of different skills and abilities.
Take guillotine blades supplier Sheffield Gauge Plate, for example. A business with many years in the steel industry, making high-quality steel for a range of purposes and shipping products like ground flat stock and tool steels worldwide. Each of which requires their dedicated discipline in the steel industry.
Disciplines in the steel industry
These are just a few of the disciplines applicable in the steel industry:
Physics
Chemistry
Engineering
Metallurgy
Materials Science
Mathematics
Environmental Science
IT
Computer Science
Languages
Business
Accountancy
Areas in the Steel Industry
Despite popular opinion, working in the steel industry is not just all about manufacturing steel. There are a range of areas you could be a part of, including:
Manufacturing
Production
Engineering
Development
Technology
Sustainability
Research & Development
Marketing
Product Development
Selling
Purchasing
Logistics
Finance
HR
Strategy
How to Get Involved in the Steel Industry
According to the World Steel Association, the steel industry is committed to offering employees the opportunities to further their education and develop their skills. This is evident in the number of companies that offer placements, internships and schemes for students looking to discover their place in the steel industry.
Companies offering placements include:
BP
The British Geological Survey
Centre for Ecology & Hydrology
Chevron
The Environment Agency
ExxonMobil
EON
Geology for Global Development
Ramboll Ground Engineering
Schlumberger
Shell
TATA Steel
Wood Group
Taking part in these placements or spending your year out in industry working at a steel company will place you in good stead for a future in the steel industry. As the world continually looks to become more sustainable, the steel industry looks for innovation and young minds that can shape the industry's future.
If you're interested in becoming a part of a major industry, then make sure you remember that it's not only the big companies that have a range of career opportunities available…
Don't neglect small, independent companies that are also looking for innovation in the form of young minds and hard workers. Sometimes it can be more rewarding working for a smaller company, where you can work your way up, make an impact, and stand out instead of blending into the background at larger conglomerates.
Overall it's clear that the steel industry is a viable option for almost anybody! So take the time to research companies of all sizes, exploring the roles and opportunities they have available for students and graduates looking to become a part of one of the biggest and most vital industries in the world.
For more articles, visit OD Blog.