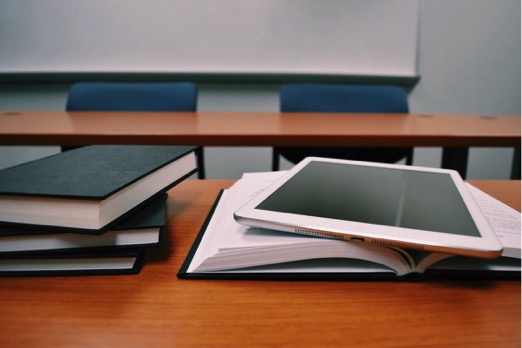 6 Reasons to Pursue a Doctorate in Education
Many people in the education sector have a Ph.D., so you may be considering whether to get one yourself. Before embarking on this journey, it is essential that you weigh the pros and cons carefully. A Ph.D. is the best route to take if you wish to remain upwardly mobile throughout your career and contribute to the research conducted in the education sector.
If you're pursuing a career in education, a Ph.D. may be able to help you in many ways, regardless of your sector. Listed below are a few reasons why a doctorate is well worth the effort.
Fulfilling a Desire to Lead
The pursuit of a Ph.D. is, in many ways, a labor of love, and those who pursue it fulfill their quest for knowledge and excellence. In addition to learning and improving management skills, doctoral programs in Education prepare individuals to become leaders. Having a Ph.D. enables these individuals to gain the knowledge they need to have a high level of expertise.
Obtaining a degree on campus or online doesn't matter, as both programs offer the same level of credentials that will guide others and help you in advancing your career.
Affordable Options for Obtaining a PhD
The long and expensive process of obtaining a doctorate is one of the greatest barriers that put people off from pursuing one. Today, you can obtain the credentials in a more cost-effective manner through online programs. An online educational leadership degree is a good way to obtain higher-level management jobs in the industry. While traditional on-campus can cost up to $56,000 in total, online programs cost half the price.  
The online programs include a comprehensive research project and one-on-one collaboration with faculty members as part of the dissertation. In other words, you'll gain the same experience and knowledge that you would in a traditional degree program. Furthermore, if you attend a university in a different city, you avoid relocation costs.
While pursuing an online program, you can also continue working. If you want to earn your degree without sacrificing your income, healthcare, or 401K savings, this is a great option for you.
Upwards Mobility in Your Career
A Ph.D. in education is one of the most respected and well-recognized credentials in the field. Doctorates in education qualify graduates for positions such as college administrators, school principals, or instructor coordinators.
Having a Ph.D. will increase your career prospects. It makes a good impression on hiring decision-makers, committees, and senior administrators in the education sector and demonstrates your passion for education and leadership disposition.
Your degree will give you access to some of the best positions in the industry and a higher salary right after graduation. For example, an education administrator has a median salary of $98,000 per year, while provosts earn an average of $147,000 per year. In spite of the time and costs involved in obtaining a doctorate in education, a lot of people opt to pursue the degree due to the high salaries.
A Chance to Solve Issues in the Industry
The education sector has many shortcomings, and people who are passionate about it wish to identify and correct them. The expertise they gain through a Ph.D. allows them to address critical questions in the field of education and provide solutions. For example, the educational policymakers of today could find ways to tackle the issues faced by LGBTQ+ communities in schools.
Ph.D. programs allow you to specialize in a subject that interests you. During your dissertation, you will have the opportunity to present your findings to educational leaders and scholars. As a result of this critical analysis, you will not only learn more about the field but also improve your existing skills. Your doctoral training gives you the research, writing, and presentation skills that will enable you to make a real difference in education.
Earn Respect in Your Field
When you earn a doctorate, you demonstrate to your peers that you spent more time obtaining information and developing your critical thinking skills. Also, it means that you were able to successfully complete your dissertation. This is no small accomplishment for those in the education field. Obtaining the title of "doctor" is not the only thing at stake here, it is about demonstrating your drive, leadership abilities, and industry expertise to others.
Moreover, as a doctoral student, you become part of a community. You may not even notice it until you publish and present your work internationally. In addition to being taken seriously, your contributions are expected to be reviewed by colleagues as part of the publishing process.
Ph.D. is quite an accomplishment, and you will gain a great sense of satisfaction from it. It's going to make you feel great when you complete your journey to become a chief academic officer or admissions director. A career that fosters positive changes in the world is the most rewarding job there is. Your success will give you the confidence you need to take on challenging, deadline-driven jobs.
Final Thoughts The path to obtaining a Ph.D. is certainly not easy, but now you may be able to tell that it is well worth it. People who have earned a doctorate have the ability to make a significant difference in their lives and the lives of others. This is a rewarding career path that can positively impact society as a whole. Having a degree isn't for everyone, but you can live a meaningful and financially fulfilling life if you do pursue it.
For more articles, visit OD Articles.