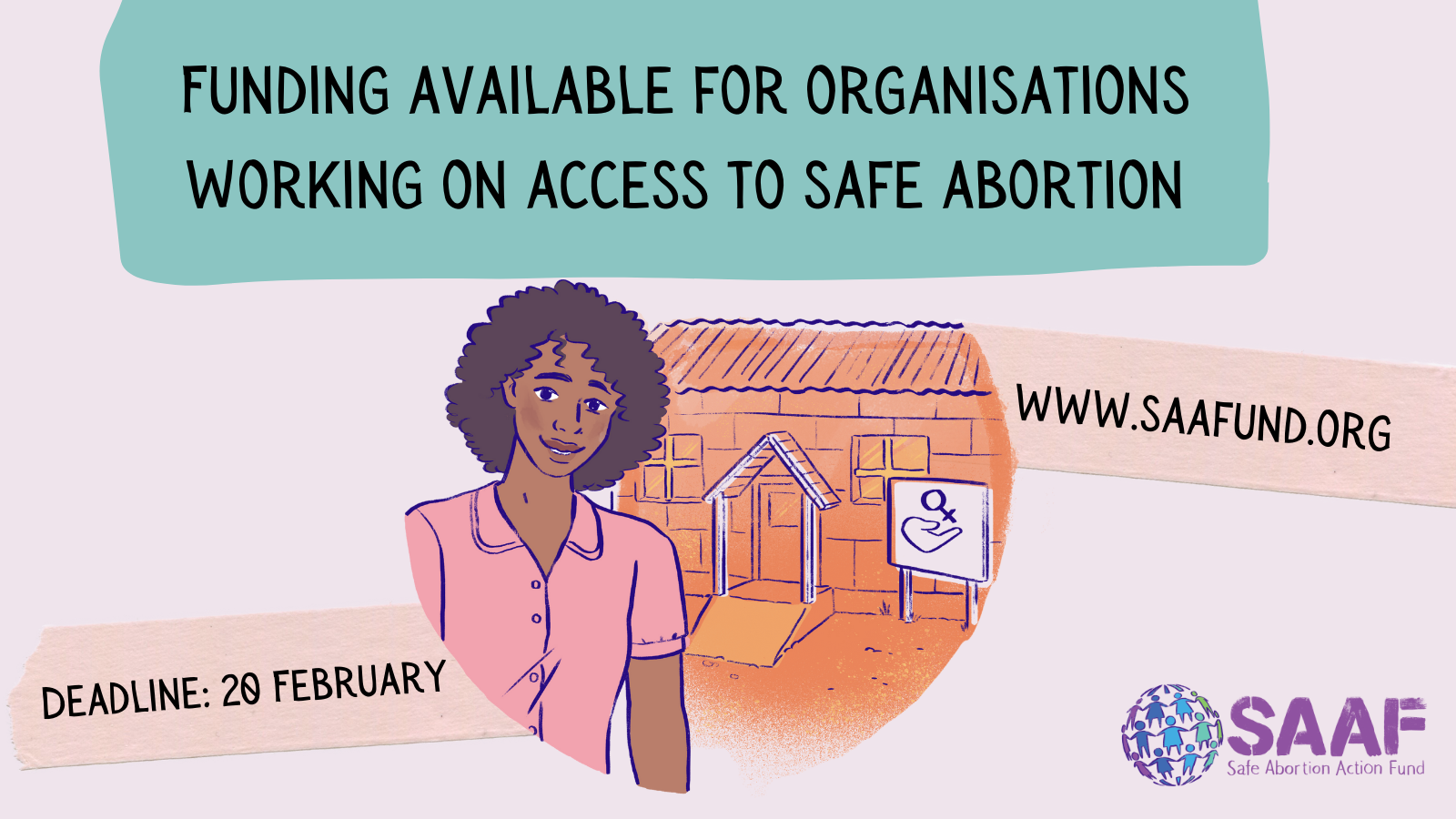 SAAF Funding 2022 for Organizations working on Access to Safe Abortion
Deadline: February 20, 2022
Safe Abortion Action Fund (SAAF) is now accepting applications for the sixth round of SAAF Funding. They are providing grants to organisations in low- and middle-income countries working to improve access to safe abortion. Funding can be used for any work related to abortion, such as provision of services, advocacy, education and research.
SAAF provides flexible multi-year grants, that can be used for specific projects or to support the work of organisations more generally. The work you propose must relate to abortion. The funding guidelines give more information but we can fund any work related to abortion, including service provision, political advocacy, behaviour change initiatives, public campaigns, and more.
Your proposal can include staff costs, activity costs, and anything else you may need to reach your stated goals.
Grant
They expect to be able to award at least 50 grants in total. Some will be made to recent/current SAAF grantee partners, and some will be for new organisations.
For those who have not received a grant from SAAF before (or did so before August 2017) they can offer an initial grant of up to $65,000 USD for a two year period. You may also wish to apply for a 1 year ($32,500) or 1.5 year grant ($48,750).
Applicants are welcome to apply for less than this amount but they are unable to provide larger grants.
For those who are current SAAF grantee partners, they will offer an initial grant of $150,000 for a four-year period.
Eligibility
Only organisations with an annual income (in 2021) of USD $1,500,000 or lower are eligible.
Your organisation must be headquartered in an eligible country.
If your organisation is not registered, you will need a registered organisation in an eligible country to act as your fiscal sponsor.
Regional organisations, and regional/national networks and consortia are eligible.
SAAF does not fund:
Individuals
Government departments and agencies
University departments
For-profit organisations
UN agencies Branches, affiliates, or local offices of international organisations, even if registered in an eligible country
Organisations headquartered in countries that are eligible countries
Please note that only organisations on the list of eligible countries are able to apply.
Application
Read the guidance and complete the online application form.
Applications can be sent in English, French or Spanish using the online form and funding guidance on the SAAF website.
For more information, visit SAAF Website.