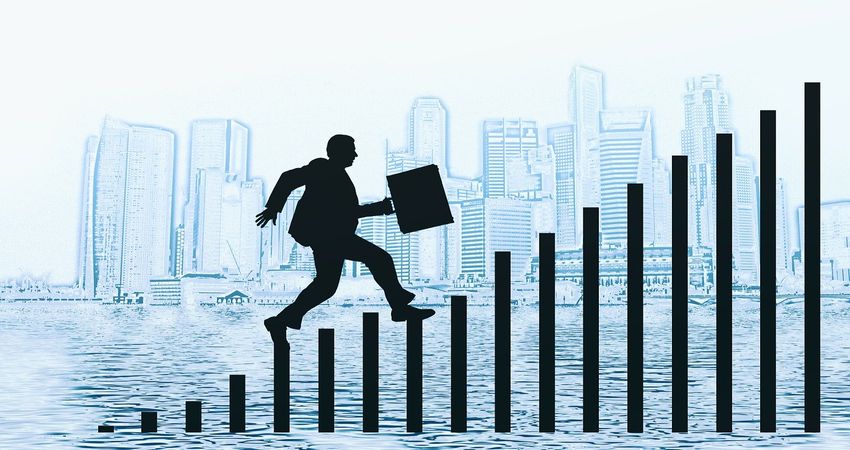 8 Strategies To Boost Your Career
Are you looking for ways to boost your career? If so, you're in luck! In this blog post, we will discuss eight strategies that will help you achieve success. Whether you are just starting your career or working for a while, these tips will help you reach new heights. So what are you waiting for? Let's get started!
Always be willing to go an extra mile
One of the best ways to boost your career is to always be willing to go the extra mile. No matter what you are doing, always try your best and aim for excellence! When you go above and beyond in everything you do, people will notice. For example, if it is required for someone on your team to answer 100 customer emails per day, try answering 120 instead. Or if it is required for someone to write 10 articles per week, why not write 12? Sometimes going the extra mile will result in you receiving a bonus or promotion!
This strategy is closely related to the first one. To be willing and able to go the extra mile, you need to boost your skills! If your job requires that you know a certain program or skill, try finding free online classes or tutorials that allow you to learn it at your own pace. For example, if you need to become proficient in Excel, try finding a free online course that you can take on your own time.
Your CV or resume is the first thing recruiters will see when looking for potential employees. To make sure that your resume stands out, take it upon yourself to improve it! To do so, try finding new and relevant information about yourself online and add it to your CV. For example, if you have won an award in the past, try adding it to your CV. Doing so will show recruiters that you are passionate about what you do and that you value excellence!
Networking with colleagues is one of the best strategies to boost your career because it opens up new opportunities for you. When networking with colleagues, try learning more about their work and what they do. For example, if someone on your team just got a promotion, try asking her how she managed to get it! In addition to learning from those around you, put yourself out there too! Try inviting colleagues from work to join you for lunch or coffee and see where the conversation takes you.
Know your strengths and weaknesses
When it comes to boosting your career, knowing your strengths and weaknesses is essential! By being aware of both, you will be able to avoid situations that have the potential to harm your career. For example, if you know that you are not a very organized person, try putting in place systems and tools to ensure that all of your work gets done on time. Also, try to avoid situations involving you being stressed out or overwhelmed – it will only worsen your negative qualities!
If you've been meaning to boost your career, a great way to do so is by moving abroad to Australia! You can learn more about moving and working abroad by visiting the Australian Immigration Agency. Whether you want to move somewhere with a booming startup scene or somewhere that has the potential for significant economic growth in the coming years, you will have access to many new opportunities.
If you are struggling to boost your career or simply want to ensure that you are doing the right thing, consider reaching out to a career coach! Career coaching is a method of helping people achieve their professional goals through personalized support. A career coach will sit down with you and discuss what your vision for the future looks like.
If you want to boost your career, one of the best strategies to do so is by learning how to embrace new challenges. To embrace new challenges, try setting small, achievable goals as stepping stones. For example, if you have been working as a content writer for five years and feel stuck in a rut, set a goal to write one blog post a week. In time, you will take on bigger challenges and feel more fulfilled in your work!
About the Author
Matt McGrath is an avid traveler and a prominent writer in the blogging community. He has been to more than 50 countries. While he loves discovering new cultures and adventures, he is also passionate about sharing practical tips with his followers. If you love to travel and adventure, we recommend that you read and follow all his articles! More about him on his website.
For more articles, visit OD Blog.