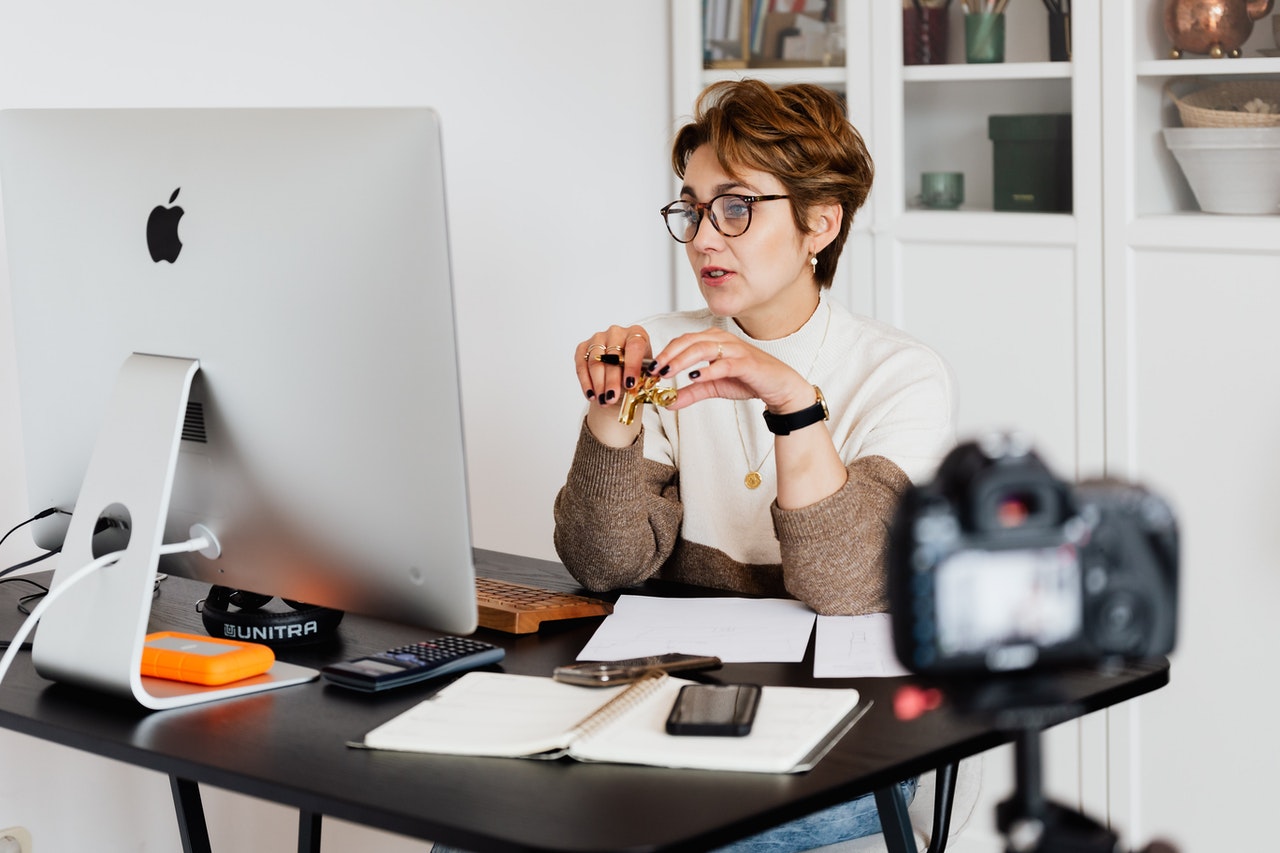 8 Webinar Best Practices to Engage Your Audience
Webinars have become increasingly popular as a way to connect with a large audience online. They provide an engaging and interactive way to deliver information and can be a great way to build your business or enhance your web presence.
However, webinars can also be challenging to produce, requiring careful webinar planning and execution. Good thing there are some best practices to make webinar profitable. Things like choosing the right topic and webinar format, creating a detailed plan, and implementing ways to engage your audience can ensure a successful webinar.
Are you getting ready to host interactive webinars? Read on to learn the best ways to ensure that your webinar is both informative and engaging for your audience, which converts into sales.
1. Set your goal and know your audience.
Before you start creating a compelling webinar, it is important to decide what you want it to be about.
Do you want to focus on a specific subject or issue? Or do you want to provide an overview of a particular topic?
Once you've decided on the focus of your webinar, you can start planning the content. Think about what you want to cover and what your audience would find most useful or interesting.
2. Webinar content must focus on a specific topic.
When you focus your webinar on a single topic or industry, it allows for an in-depth discussion about just what people need. It will also help position yourself as an authority in that industry or field of interest.
Narrow down the focus of your webinar, so it's easier for people who want more information on this particular subject matter. This means they'll have less work downloading files from third parties before attending live events like yours (and missing out).
3. Promote your webinar as early as possible – and be consistent.
The sooner you start promoting your webinar, the better. That way, you'll have more time to reach your target audience and build excitement for the event. This webinar strategy will also give people enough time to sign up.
Here are a few different ways to promote your webinar:
Send out email promotions
Post it on social media channels
Write articles or blog posts about it
Include a webinar link on your website
Be creative and friendly in your promotions.
Let people know why they should attend your webinar and what they'll learn from it. And make sure to welcome people who sign up – a little personal touch goes a long way!
4. Use the right webinar platform.
Choosing the right webinar platform is essential to ensuring a successful event.
There are factors to consider, including the size of your audience, the features you need, and your budget. The most popular webinar platforms offer a variety of features, including the ability to record your event, share presentations and slideshows, and chat with participants.
Some platforms even allow you to stream your event live on Facebook or YouTube.
When choosing a webinar platform, be sure to select one that is reliable and easy to use. If you haven't chosen one yet, try using the automated webinar software StealthSeminar.
5. Align everything with the visual tone of your brand.
Make sure to align everything with your company's visual tone. Even the smallest details are crucial to providing a cohesive experience for webinar attendees.
For instance, insert your brand logo wherever it makes sense, like the main slides and the opening animation. Also, use colors, fonts, and other visual elements that suit the overall style of your brand.
6. Consider mobile when creating webinars.
The webinar format is a great way to connect with your audience and share your expertise on a particular topic. However, keeping mobile in mind when creating your webinar is important.
With more and more people accessing the internet on their smartphones and tablets, your webinar should be easily viewed on a small screen.
Here are a few tips:
break up your content into chunks
use clear and concise language
avoid using too much text on each slide
illustrate your points with images and infographics
By following these tips, your webinar becomes accessible and engaging for all viewers, no matter what device they're using.
7. Perform a test webinar.
Live webinars can be a great way to communicate information, but they often require some preparation.
To avoid any last-minute disasters, make sure to test your equipment before the live event begins. You can do this by running through at least one practice session several days ahead. This also ensures that everyone knows what they are doing and that all lights and other gears work correctly on their end.
8. Include a call to action.
Your webinar will only be successful if you offer a call to action (CTA).
A CTA is an instruction that tells your audience what they need to do next. Without it, your webinar will be nothing more than a glorified infomercial.
Your CTA should be clear and concise. It should also be relevant to your audience and aligned with your overall goals for the webinar.
For example, if your goal is to generate leads, your CTA might be to sign up for your email list. If you're looking to close sales, your CTA might be to purchase your product or service.
By offering a CTA, you'll give your audience direction and ensure that your live webinar is successful.
Wrapping Up
Webinars can help you connect with your audience and build relationships. And while they may seem like a lot of work, using the right webinar tools and following a few best practices can make them a breeze.
Here are a few great tips to ensure successful webinars:
Set a goal.
Focus on one topic.
Get the word out about your great webinar.
Choose the best platform.
Visuals must be in line with your brand.
Consider mobile.
Do a dry run.
Add CTAs.
Remember, the most important part is engaging your audience and ensuring they have a great experience. The webinar formats, content, and CTAs must provide true value to your webinar attendees.
For more articles, visit OD Blog.