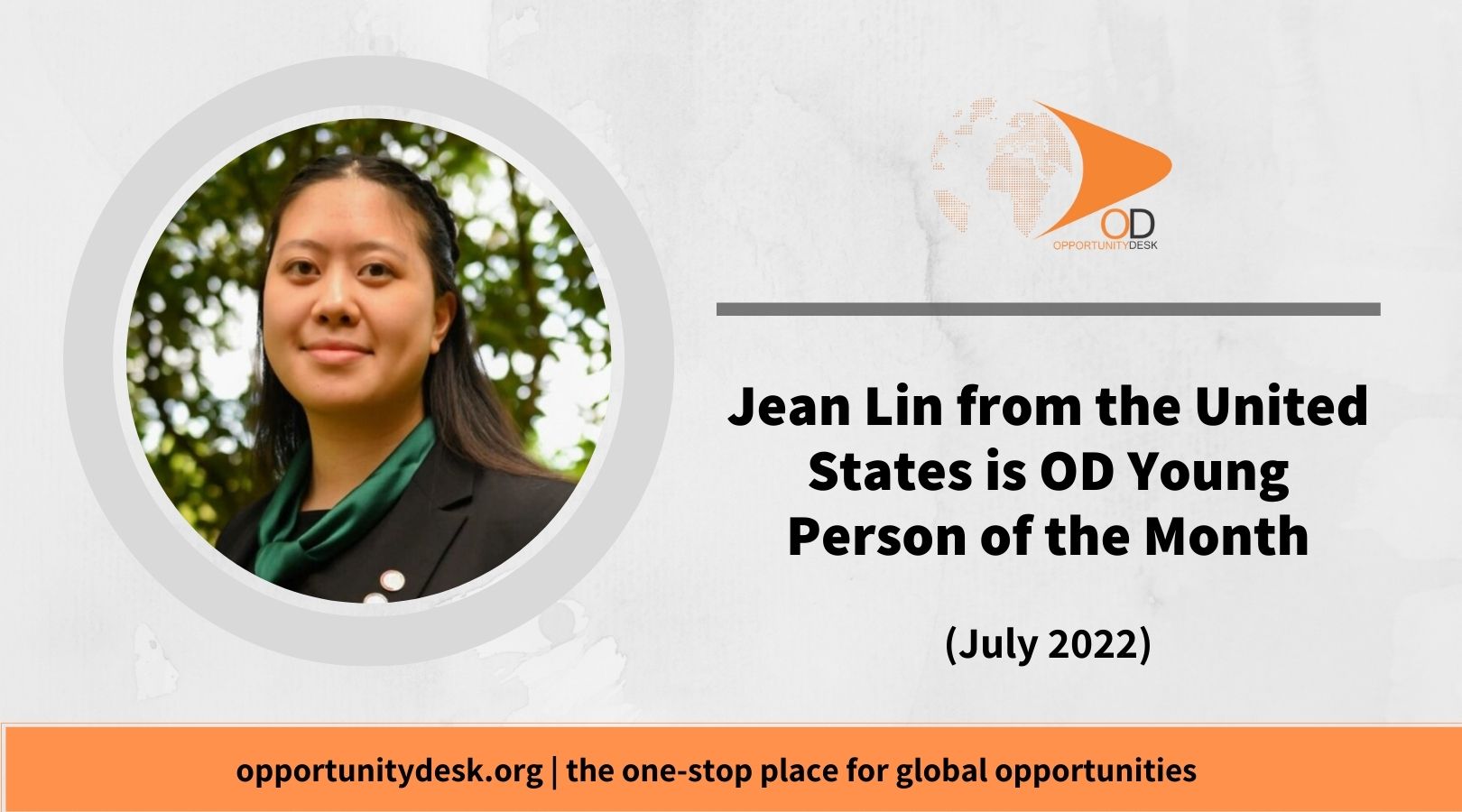 Jean Lin from the United States is OD Young Person of the Month for July 2022
Our Young Person of the Month is Jean Lin! Jean is a rising senior at Union High School in Camas, Washington and a first-generation immigrant from Taiwan planning to pursue a career in law. She is very involved in organizations such as the Future Business Leaders of America, where she has served as a four-time state officer.
Read her amazing story below and be inspired!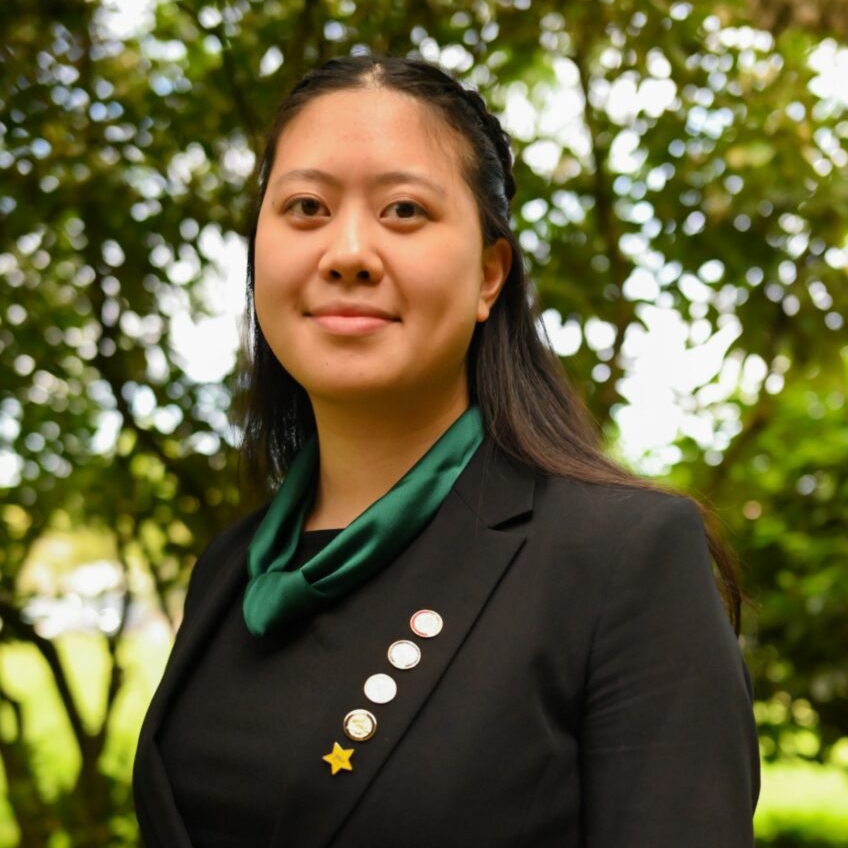 Jean Lin is a social entrepreneur and the founder of Leaders Across the World which is a nonprofit organization she started to provide a platform for students to share their ideas, get involved in their communities, and enhance their leadership development through initiatives different initiatives such as the six-week Virtual Exchange Program.This year, Jean Lin received the Diana Award for her work with Leaders Across the World and was also selected as the Washington representative for the Billy Michal Award. She has also received the Gold level of the President's Volunteer Service Award.
On How She Began
Jean Lin founded Leaders Across the World in July 2020 after being selected to participate in an intercultural exchange to Belize fully funded by the US Department of State. This opportunity allowed her to meet diverse individuals from other countries and learn about other cultures, religions, and lifestyles. Most importantly, she was able to further her cross-cultural understanding and strengthen her ability to collaborate with diferent people. This experience showed Jean the importance of intercultural learning and its many benefts. It also showed her the inaccessibility of regular exchanges and the lack of opportunities for youth to develop their leadership. Currently, leadership development programs usually cost hundreds to thousands of dollars, while in-person exchanges typically cost upwards of $2000 and Jean was determined to solve both of these problems. Leaders Across the World was created to develop young peoples' leadership abilities while encouraging global collaboration. Their mission is to promote intercultural connection and empower young people to tackle global issues. They aim to bring together the next generation of community-minded global leaders to make a positive change.
On Her Successes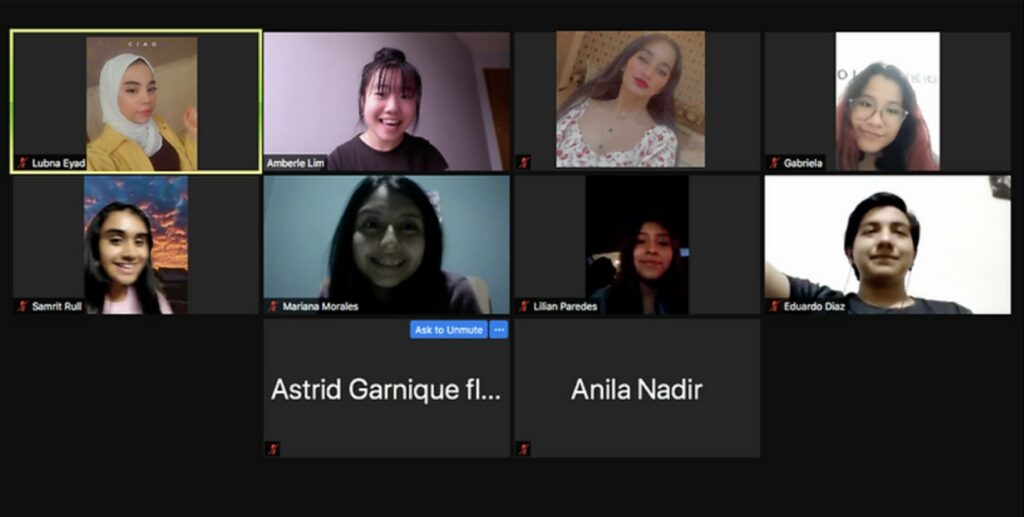 Leaders Across the World has secured over $4000 in grant funding and hosted three six-week-long exchanges at no cost for 450+ students across 45+ countries. They have incorporated community-building activities and interactive learning opportunities in each exchange, including mock diplomatic sessions and build-your-country activities. By connecting passionate youth and developing a sense of global citizenship within them, LATW is driving change and cultivating stronger communities.
Leaders Across the World is expanding to include another initiative called Changemakers Across the World Fellowship Program. In this program, 30 fellows will be selected worldwide to set up a community change project centered around environmental advocacy and action. Fellows will gain access to a global community, leadership development sessions, and designed workshops to help them successfully implement their environmental projects.
Her Words of Advice to the Youth
For young people who intend to do impactful work within their communities, my word of advice is just to get started. The idea of creating a project or pursuing something we are passionate about may seem daunting. But, change happens one step at a time, and any efort to make a diference matters. Your work is meaningful.
You can connect with Jean Lin on LinkedIn. Learn more about her work with Leaders Across the World on their website or check them out on Instagram.
Who will be the next Young Person of the Month?
You can be the next Opportunity Desk Young Person of the Month! All you have to do is get a friend to recommend your work or fill out the nomination form here. We want to use the platform to recognize and celebrate the efforts of amazing young people around the world. Oh! And you must be an active Opportunity Desk member, either as a fan, reader, or subscriber! Share!