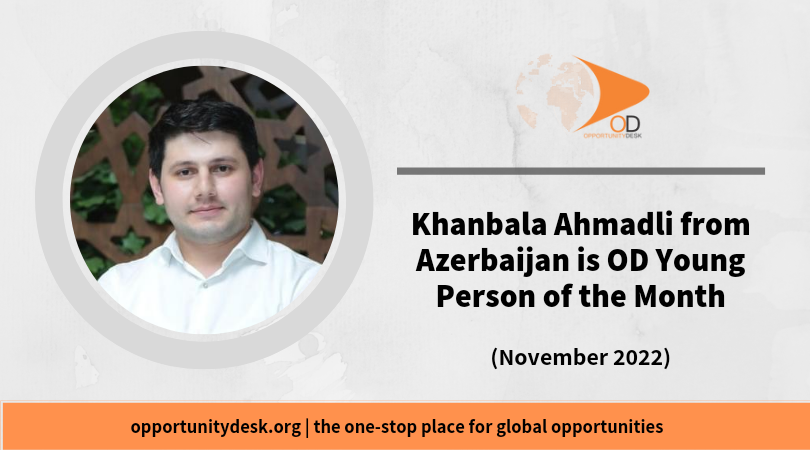 Khanbala Ahmadli from Azerbaijan is OD Young Person of the Month for November 2022
Our young person of the month is Khanbala Ahmadli. He is a young professional social worker and social researcher, who studied Master of Science in Sociology and Social Research at the University of Cologne in Germany.

Read his amazing story below and be inspired.

KHANBALA AMADLI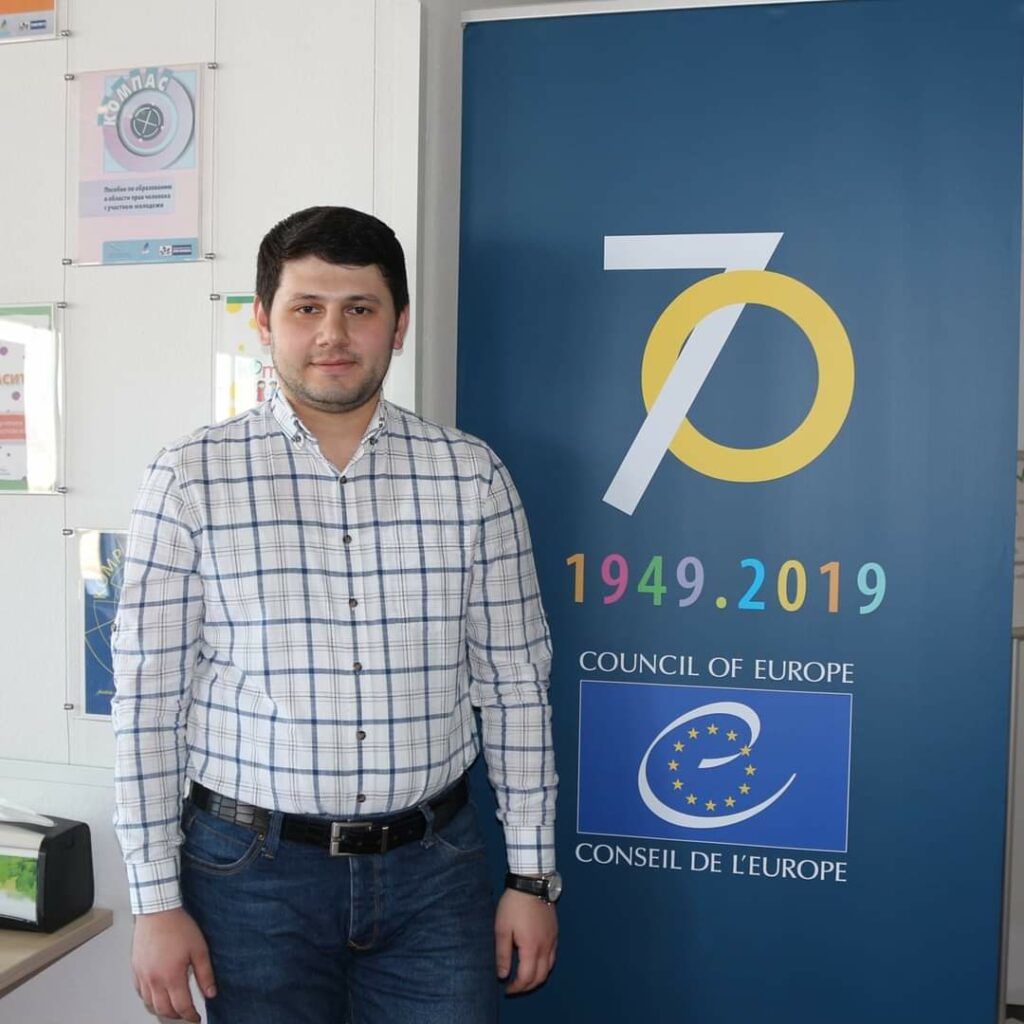 Khanbala Ahmadli obtained a bachelor's and master's degree in Social Work from Baku State University and has more than 7 years of experience in social work and social research. Throughout Khanbala's professional and academic background, he worked for various local and international organizations as well as educational institutions such as UNHCR Azerbaijan, GIZ Azerbaijan, Hilfswerk Austria International, Baku State University, Azerbaijan State University of Culture and Arts, etc. In 2021, he launched a social entrepreneurship project, which is called "SIM Social Work School" with his colleague and lovely wife Lamiya Rzayeva-Ahmadli.
On How He Began
During his studies at the Baku state university, Khanbala had several problems regarding access to social work literature in the Azerbaijani language, qualified social work educators, and structured bachelor and master programs. After graduation, he researched how to improve social work education, creating an open, safe, and qualified educational environment for social work students, and decided that a project was needed to overcome these challenges. The motivation to "Teach What You Know" inspired him to create a project called "SIM Social Work School". Their main goal is to improve the quality of social services by training social work specialists according to the needs of the population and employers. The SIM Social Work School provides several programs and courses designed for social work students and teachers, as well as social workers and the social service staff from various public and private organizations. The main reason that the SIM Social Work School is online is that it is accessible to everyone from the East to the West, from the South to the North of Azerbaijan.
On His Successes

As a social worker, Khanbala thinks his biggest achievement so far is the capacity he has to implement his ideas and projects to contribute to the development of young people as well as having a great team that makes these activities happen. He established SIM Social Work School, and later social work students and young people, in general, liked the idea, and a lot of them attended his online courses, training sessions, workshops, webinars, etc. Khanbala thinks this is one of the indicators of the great achievements by his team members. More than 200 young social workers participated in their activities this year. Also, 5 online courses, 11 webinars, and several pieces of training were implemented by SIM Social Work School. As a young person, Khanbala thinks that he has achieved many of the goals he set for himself both in his professional career and in his personal life (For instance; to study abroad at the university of his choice, travel to many countries around the world, speak several foreign languages, get married, etc.) are all things he has been able to do, in addition to building effective tools networking systems which is something he credits the success of his career to.

On His Challenges and Future Plans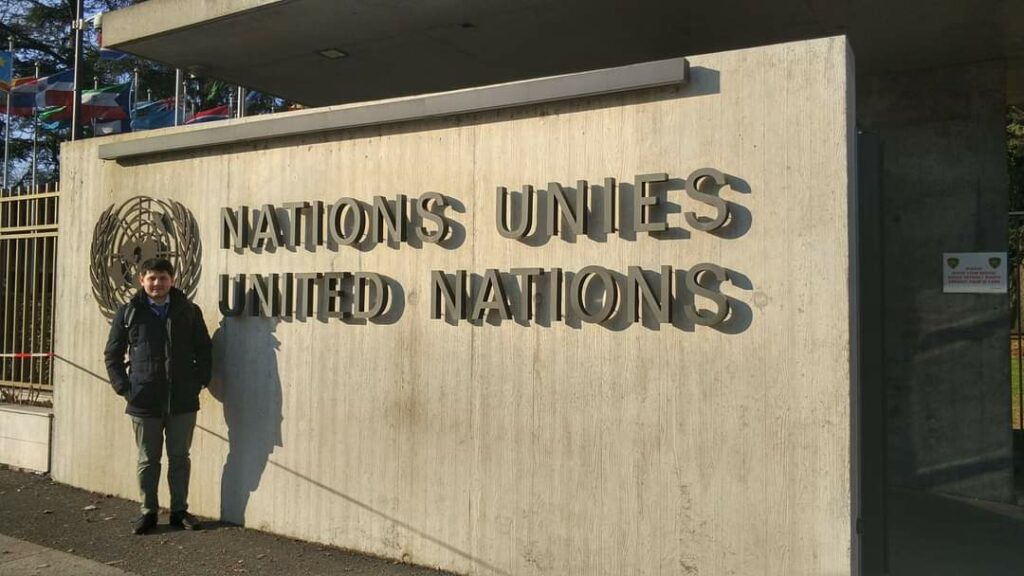 One of the biggest obstacles Khanbala encountered was people's attitude and being looked down on because of how young he was. People saw their age as a limitation and at first could judge them as inexperienced. Such views were obstacles for them but despite all these challenges, he overcame them and implemented the project. Because thet believed that they had these strengths, abilities and experiences, it gave them motivation and helped them overcome those challenges and even go further and exceed all expectations.
Khanbala and his team have many plans for their project for the next few years. With new ideas and plans that will help to further develop the School of Social Work to reach more target groups, organize more online courses, organize more events, and establish collaborations with foreign universities. According to him, they are making plans to make the SIM Social Work School one of the most prestigious educational institutes in the South Caucasus.
His Words of Advice For The Youth
My advice to young people is to develop themselves as much as they can, not to be satisfied with just university education, to look for new opportunities, to learn at least a foreign language, to attend local and international conferences and trainings, to participate in volunteer programs, to learn primary research skills, to publish articles and papers by studying academic writing, etc. I think that if they can do these things, young people can become successful leaders and have an effective impact in their communities.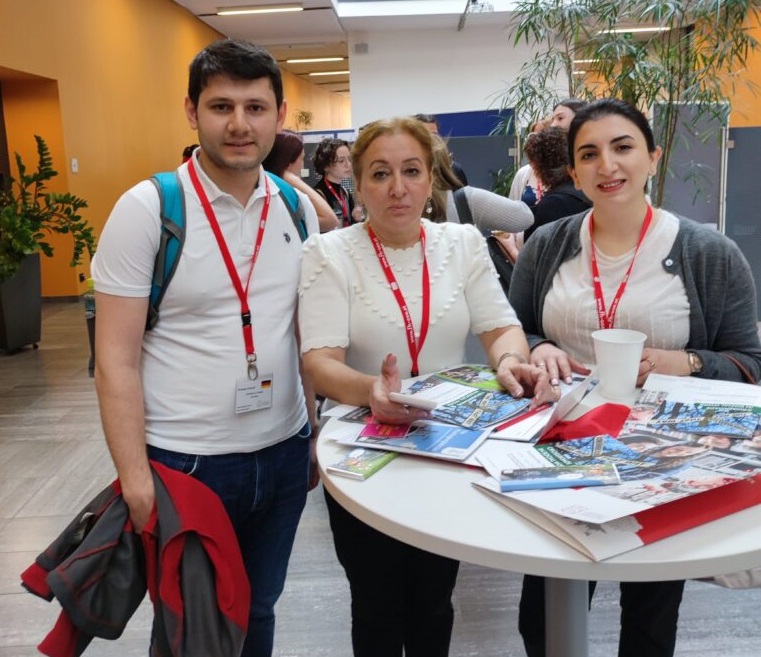 You can connect with Khanbala on LinkedIn, Facebook and Instagram and you check out his project on this website and socials.
Who will be the next Young Person of the Month?
You can be the next Opportunity Desk Young Person of the Month! All you have to do is get a friend to recommend your work or fill out the nomination form here. We want to use the platform to recognize and celebrate the efforts of amazing young people around the world. Oh! And you must be an active Opportunity Desk member, either as a fan, reader, or subscriber! Share!