Our Young Person of the month is Clinton Okechukwu from Nigeria. He is a graduate of Optometry at the University of Benin, Nigeria, a health advocate, an Opportunity Desk Impact challenge 2022 winner, the Social media director of The RETINA initiative, and the project Lead in the H.E.A.L the world campaign. In this campaign, I focus on helping underserved communities become free from preventable blindness by implementing sustainable eye care innovations, community outreach programs, and advocacy campaigns.
Read his amazing story below and be inspired.
CLINTON OKECHUKWU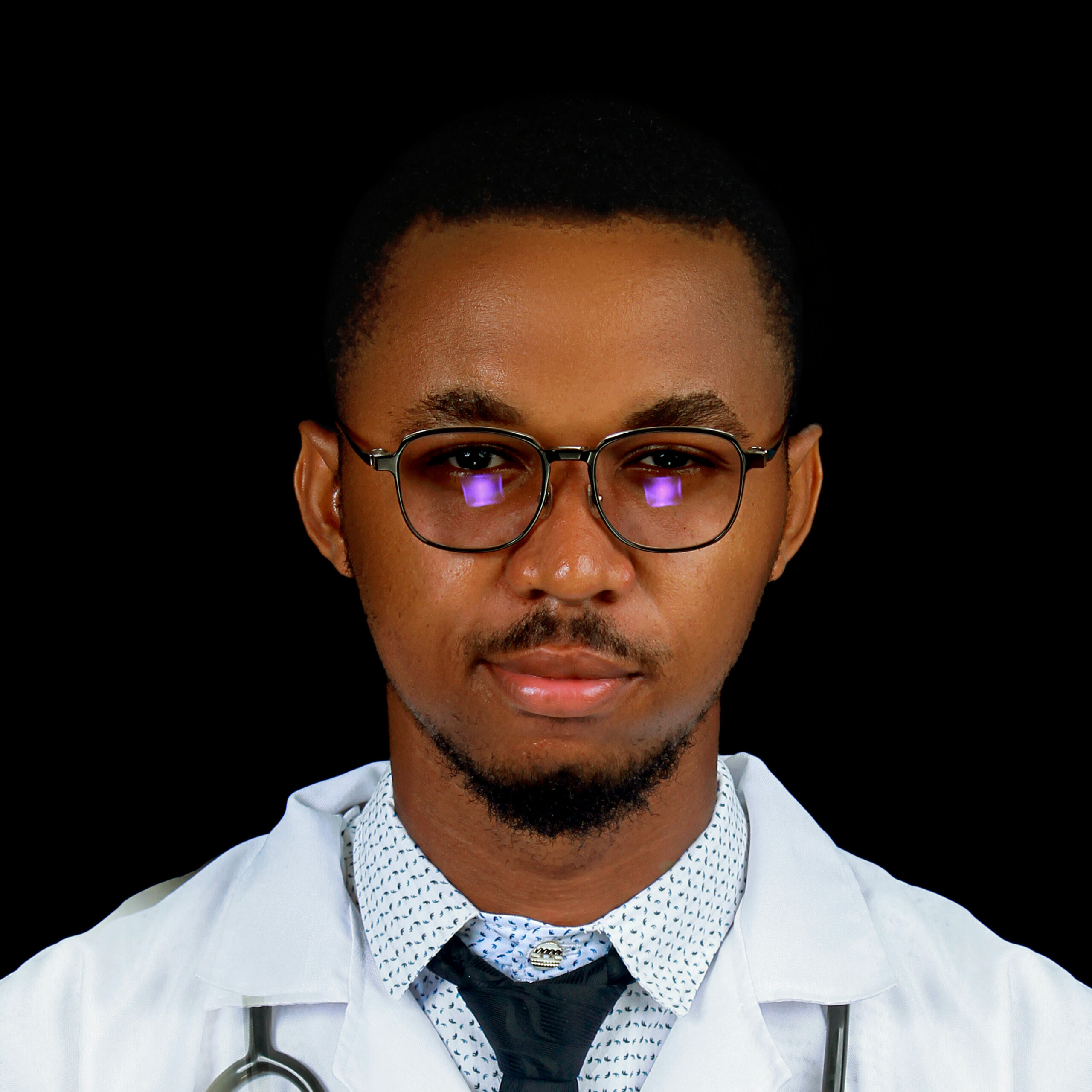 Growing up with his mother, who is a nurse, Clinton was inspired by her compassionate care for the community. This inspired him to pursue a career in the medical field and volunteer locally. Currently, he is working on the I-CARE campaign, which stands for Initializing Cataract Awareness in Rural Environments. This project aims to make a positive impact by raising cataract awareness through campaigns and offering free cataract surgeries to community members, fostering collaborations, and creating a transformative movement both locally and globally. The issue of cataracts in rural environments is a wide spread issue in his country due to the fact that Africans are more predisposed to cataracts and this issue will lead to more than 30% of Africans in a rural environment being diagnosed with blindness before they are 50 and this is a problem that he has set out to solve.
On How He Started
Upon entering university, Clinton realized that he could make a positive impact even in his community before graduation. In 2019, with the leadership of Babatunde Bale Ismail, the R.E.T.I.N.A Initiative was founded. Initially, he served as the assistant social media director due to his introverted nature. However, during the 2020 lockdown, Clinton volunteered at a local eye clinic and encountered a life-changing moment. He discovered a 10-year-old boy who had lost vision in one eye but was unaware that this was not normal. This revelation spurred him into action, leading to his first ocular health awareness campaign in 2020, and he has been dedicated to this cause ever since.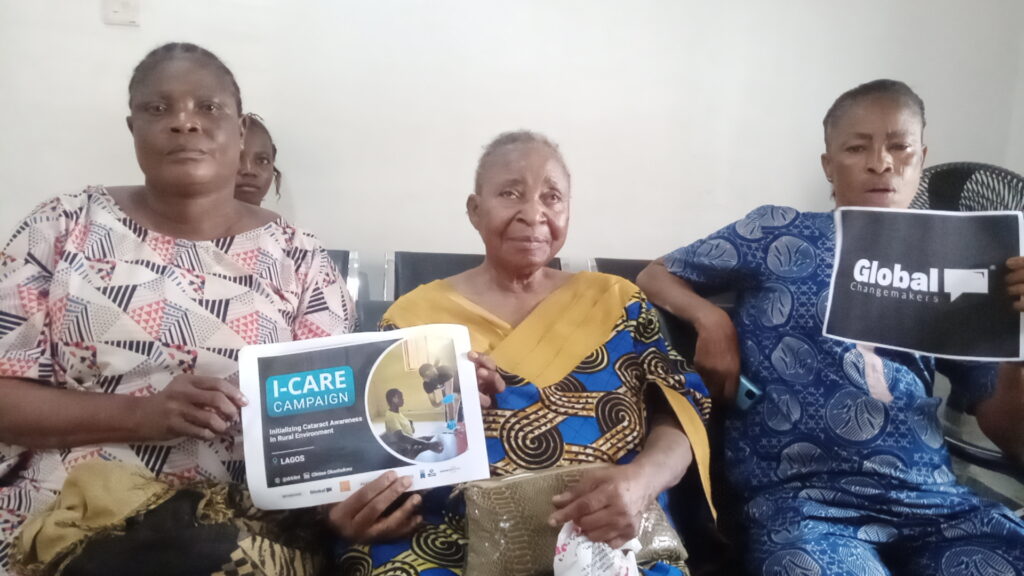 On His Successes
Clinton has an extensive volunteering background, participating in over 10 projects that have positively impacted more than 6,000 beneficiaries across 15 communities in Lagos, Ogun, and Edo State. He also holds the prestigious position of a United Nations SDG Campus Ambassador through the Millennium Fellowship. Furthermore, he is an alum of the Clinton Global Initiative University, has been recognized as a Savvy Fellow and Aspire Harvard-X Fellow, and received grants from organizations like the Pollination Project, Peace First, and Global Changemakers. Clinton's achievements also include winning second place in the Opportunity Desk Global Impact Challenge, nominations for Uniben's top outstanding young person's award in medical innovation, and an inclusion in the 25 under 25 Nigeria award. He has also been chosen to represent Nigeria at the African Youth Summit in Cape Town, South Africa, with full funding.
On His Challenges and Future Plans
Clinton has developed innovative strategies to combat cataract-related blindness by initiating a comprehensive awareness program that educated over 4000 people about cataracts, prevention, and management. I also conducted visual assessments and workshops to prioritize severe cases and provided transportation to partner clinics for cataract surgery. Funding from grant organizations and local clinics enabled 20 community members to receive free cataract surgeries, significantly improving their quality of life and benefiting the community as a whole.
Clinton's long-term vision is to expand his operations nationwide by increasing awareness and ensuring that at least 2,000 cataract patients in Nigeria receive free surgeries by 2028 and he also aims to achieve three pivotal goals in the long run, to impact lives, ignite inspiration, and foster a transformational movement.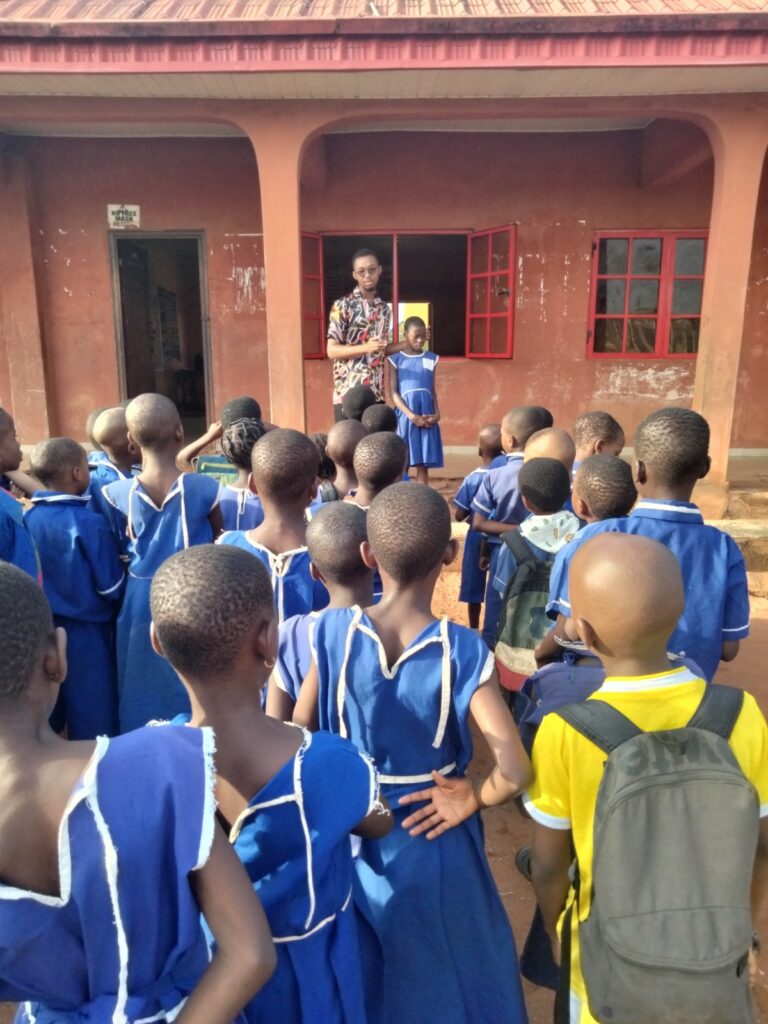 His Words of Advice For The Youth
The only limitation you'll ever encounter resides in your own mind. Your potential knows no bounds, extending as far as your thoughts can reach. To unlock it, simply nurture your unwavering belief and maintain your resilience. Remember, age is never an obstacle. Begin by making the decision to stand tall, conquering any mental barriers, and then take action. Should you encounter seemingly insurmountable obstacles, embrace the art of self-renewal and growth. Reinforce your foundation, but never lose sight of your initial purpose. Keep pushing forward relentlessly, and you'll ultimately conquer every challenge. Your true potential remains concealed until you choose to take that first step.
You can connect with Clinton on LinkedIn, Instagram, Twitter and Facebook.
Who will be the next OD Young Person of the Month?
You can be the next Opportunity Desk Young Person of the Month! All you have to do is get a friend to recommend your work or fill out the nomination form here. We want to use the platform to recognize and celebrate the efforts of amazing young people around the world. Oh! And you must be an active Opportunity Desk member, either as a fan, reader, or subscriber! Share!