There are basic skills that are required for success on any job, irrespective of what field you're serving. These universal tools include project management skills, basic computer and internet literacy, writing and presentation skills and finally marketing which involves public speaking, effective communication and articulation. These skills are acquired and perfected overtime with constant study and practice.
The intention of this post is to introduce to you, different websites, some renowned for their ability to spark creativity and build intelligence, others for the manner in which they have simplified learning and teaching how to deal with problems and finally those that link you up with opportunities.
These websites are sure more than ten in number but these ones stand out.
1. Alison.com
Offers learning and free certification in a wide range of careers from courses in Personal Development and Soft Skills to Business and Enterprise Skills, Languages, Finance and Economy, Health Studies, Psychology and Project Management, to name a few. You can equally use Alison.com as a publisher. The site is endorsed by UNESCO, The New York Times, Information Week and others. It's not enough to have a skill, get certified.
2.  Studentcompetitions.com
The World's Premiere Site for student competitions, there you'll find reliable information on competitions posted by some of the world's top companies, as well as some local opportunities. It has a sleek interface; one that allows you keep track of your awards as well as offer advice through the website's blog. There are competitions from Rolex, ITU –the UN telecommunications policy agency, IBM, UniSim, Sterling Bank, Business day, to name a few. The competitions are separated into categories of Arts and Design, Science, Architecture, Writing, Grants, Business Development and so on. You would be missing a lot if you don't visit regularly.
3. Elance.com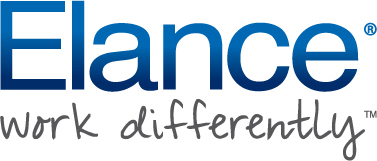 Elance is revolutionizing the way people are hired worldwide by taking advantage of the internet to link up individuals from around the world with skill sets, to those who have need for those skills. Elance is where you can hire anyone – a logo designer, website builder, and even someone to write your term paper. It is also a platform where you can put yourself up for hire by showcasing your skills as well as the amount you charge per hour. For each skill you put on your CV, you have the option of taking a certification exam for that skill, and the grade you pass with (if you pass) will be displayed for potential clients to see. Elance notifies you of available jobs based on your profile. You can hire me on Elance here.
4. TED.com
You may not know that TED stands for Technology, Education and Design and I won't blame you much because the scope of the conferencing outfit is much larger than those three words suggest. However, it is the ability of each TED or TEDX talk to educate, inspire and showcase design or new technology that makes it the number one site for obtaining and scrutinizing intelligent ideas. Whether you're a business person, social worker, or professional, TED has got something for you. My favorite TED talks of all time include: Ken Robinson Says Schools Kill Creativity, Chimamanda Adicihie on The Dangers of A Single Story, Isabel Allende on Tales of Passion, Brene Brown on The Power of Vulnerability and Shane Koyczan's To This Day, for the bullied and beautiful. The talks are short, frank, point blank, deep and inspiring. You don't need an account to access the content! Isn't that wonderful?
5. W3schools.com
The web's numero uno portal for learning the tools of web app development and web design. The step by step tutorials cover HTML 4 & 5, PHP, JavaScript, jQuery, SQL, CSS 1, 2, 3 and many others with certifications in each course successfully completed. I learnt how to use HTML to create simple websites with this tool and I'm currently using their PHP resources to study for a project I'm working on.
6. Inc.com
I only started visiting Inc recently and that I'm recommending it speaks volumes. If you're climbing the ladder in the business/corporate world and are looking for advice on pitfalls, working styles and efficiency, this website is for you. Useful materials from experienced contributors on Leadership, Start-ups, sales and marketing, technology, innovation, finance and running a business are abundantly available. There is always something worth reading on their site.
7. Gcflearnfree.com
Go learn about that basic office skill that you're too embarrassed to admit you don't know how to use or to even let anyone else teach you. It's free and at your own pace.
8. Wikihow.com
Step by step, you can learn how to do any of the 152, 691 different things that are carefully illustrated in Wikihow's impressive database which include learning and unlearning habits, exercise routines, math problems, cooking recipes and a host of others. You can as well contribute your own step by step procedure to getting things done.
9. Howstuffworks.com
HowStuffWorks explains hundreds of subjects, from car engines to lock-picking to ESP, using clear language and tons of illustrations. If you want to know pretty much how anything works or just want to be a proverbial Jack of all trades, then HowStuffWorks.com is the site for you.
10. Wikipedia.com
It would be morally wrong not to give a mention to the one most reliable website, that helped us through all those assignments and term papers whose subjects we hitherto knew nothing about, wouldn't it? It turns out that Wikipedia's large database doesn't end with material for university/college students only. I recently studied Windows Server 2008 on Wikipedia and found the information very helpful. That knowledge you want to acquire is mostly only 'Wikipedia' away.
If you find any of these sites useful or you think there are some that are left out, use the comment box and let us know.
This useful piece was written and compiled by Joshua Ihejiamaizu (Opportunity Desk Guest Author). Want more? Go to his blog >>> josoftblog, where he smokes deep stuff and brings you new ideas.