Press Release – May 20, 2013
After the success of South Africa's Youth Portal www.youthvillage.co.za (Youth Village), 25 year old social entrepreneur, Bruce Dube has officially extended his youth platform to 9 African countries namely Botswana, Kenya, Ghana, Nigeria, Uganda, Tanzania, Botswana, Zambia and Zimbabwe with the launch of YouthVillage Africa – www.yvafrica.com.
Youth Village is a youth portal that aims at facilitate better access to developmental youth information.
"We aim to use the Africa Youth platform to share positive stories of development with core focus on employment, entrepreneurship, education and youth activism. Apart from addressing these key issues we known for, we understand that the youth demographic is very dynamic so there is a need for us to incorporate minute popular content without overshadowing the main objectives of the platforms. Over the past two years Youth Village has achieved tremendous success in the area of Youth Development. We have received very good feedback from young people who are in search of developmental information and resources to stimulate growth in their lives. I strongly feel that YV Africa has the potential to not only unite young Africans but stimulating conversations around positivity and development. In the next few days we will also be adding a crowd sourcing feature onto the YV Africa platform which we think will add so much value to the lives of the African youth" said Bruce.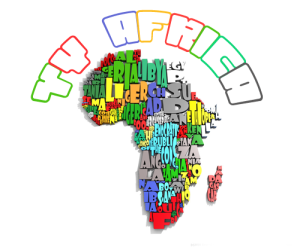 In 2012 Youth Village made it on to the Tech4Africa top 10 list, Elevator Enterprise top 6 list and won the SA Innovation Competition in 2012. The youth platform has been largely celebrated by the youth, students, NGOs and companies for its cultivated focus on facilitating better access to developmental youth information. Since launching Youth Village in January 2011, Youth Village has lately been drawing an average of 100 000 monthly visits, largely from South Africa and a considerable number of African countries.
Due to the impact of Bruce's youth work and commitment to youth development in Africa, Bruce Dube was listed by UNAIDS as one of the countries' movers and shakers of 2013 who also participated in UNAIDS Youth Consultation. He was also selected by the British Council as one of its top 60 Global Changemakers of 2012 and as one of the World Bank's top 5 prominent young people in Africa and Latin America in 2013.
Bruce Dube has spoken extensively on Capitalizing on Africa's Demographic Dividend on a number of international platforms and recently moderated a discussion on Shared Prosperity between Brazil's Minister of Trade and the Senior Advisor of the World Bank at the Brussels Forum in Brussels, Belgium.
Facebook: www.facebook.com/YouthVillage
Twitter: @YVPortal
SA Portal: www.youthvillage.co.za `
Africa Youth Portal: www.yvafrica.com
For more information on the YV Africa and Youth Village [email protected]
Follow Opportunity Desk on Facebook and Twitter for more groundbreaking stories!