Welcome to the month of August 2013!
We are pleased to introduce our Young Person of the Month for August, Anoka Abeyrathne, a young environmental activist, global changemaker and eco-social entrepreneur from Sri Lanka. Anoka has at a very young age distinguished herself in the area of environment and climate change. She is a young achiever passionate about change and we believe her story will inspire you all. She truly deserves to be featured here.
ANOKA PRIMROSE ABEYRATHNE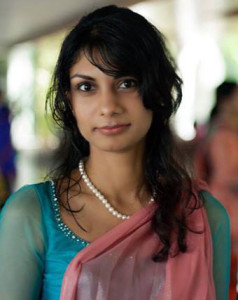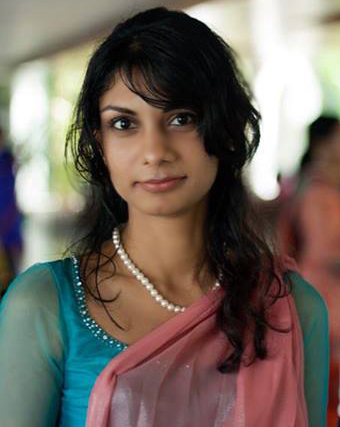 Anoka is a 22 year-old global changemaker and eco-social entrepreneur from Sri Lanka working on environmental issues in Sri Lanka and South Asian region. She is the founder of an enterprise called Growin' Money and also one of the co-founders of Green the Climate, a nonprofit organization that focuses on taking care of the environment and promotes renewable energy and organic farming practices.
She was always a very active kid, doing multiple sports while being nerdy. Her love for nature started when she was very young, and her family would often spend vacations in various wildernesses.
Her experiences have been both positive and negative. While growing up, she faced the challenge of the patriarchal attitude that Asian countries have towards the female gender and this according to her resulted in her not being taken very seriously until the work she put in started to pay off in terms of results and positive impacts in the communities. For Anoka, these negative experiences were lessons from which she could learn and become better.
A positive experience however is that she has in her life time met with the HM Queen Elizabeth II at the historic signing of the Commonwealth Charter and receiving the Commonwealth Award. The Secretary General of the Commonwealth of Nations HE Kamlesh Sharma presented her with a Commonwealth Youth Award in March 2013.
At age 14, she was Sri Lankan representative to the UNEP Children's World Summit for the Environment and Mitigation of Climate Change. She has since then been part of various international forums and conferences on Climate Change. She is an inspirational person and has facilitated at major youth events.
How she started her venture
Anoka started off when she was 14 in the aftermath of the tsunami. She started replanting Mangroves to minimize the impact of any other potential natural disasters and went further to turn it into a social enterprise to provide incentives to the communities of underprivileged person to engage in sustainable development and environmental protection. Anoka became an eco-entrepreneur to create positive changes in the society.
On what inspires her
The amazing potential that every person has inspires me. It's so powerful beyond anything holding you back.
Achievements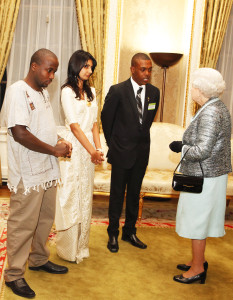 Anoka has won several awards including the Commonwealth Youth Award 2012/2013 for Excellence in Development Work. She was featured third on the Youth Service America and Huffington Post List of the 25 Most Influential and Powerful Young Persons 2012. In 2010, she received the SAARC (South Asian Association for Regional Cooperation) award 2010 for Outstanding Environmental Protection and Mitigation of climate change.
Apart from these, Anoka was awarded and recognized as a British Council International Climate Champion, a Global Changemaker, and Active Citizen. She is an Ashoka Youth Venturer and a World Economic Forum Global Shaper.
Anoka's Final words to the youth
Never stop dreaming and working hard. Talent can get you somewhere but hard work is what will help you achieve your dreams 🙂
Find out more about Anoka on Wikipedia. She is an Opportunity Desk active user.
———————————————————————————————————————————
Who will be the Next Young Person of the Month?
You can be the next Opportunity Desk Young Person of the Month! All you have to do is get a friend to recommend your work or fill out our nomination form here. We want to use the platform to recognize and celebrate the efforts of amazing young people around the world. O! Did I forget to add – that you must be an active Opportunity Desk member, either as a fan, reader or subscriber? Yes!
Don't miss any updates in the future. Join Opportunity Desk on 3000+Facebook, 500+Twitter, 10,000+Group or Subscribe via Email!