Happy New Month!
On this very special day, we are excited to introduce our Young Person of the Month for October 2013, Leah Davidson from Canada, an undergraduate student at University of Pennsylvania who was adopted from China. Leah is an exceptionally good and brilliant 19 year old changemaker with unquenchable passion for social and environmental justice as well as business aspirations. All of us at Opportunity Desk are super proud to feature her here. Her story is invigorating and we are sure you will be inspired! Read on and share. If she can, then you can.
LEAH DAVIDSON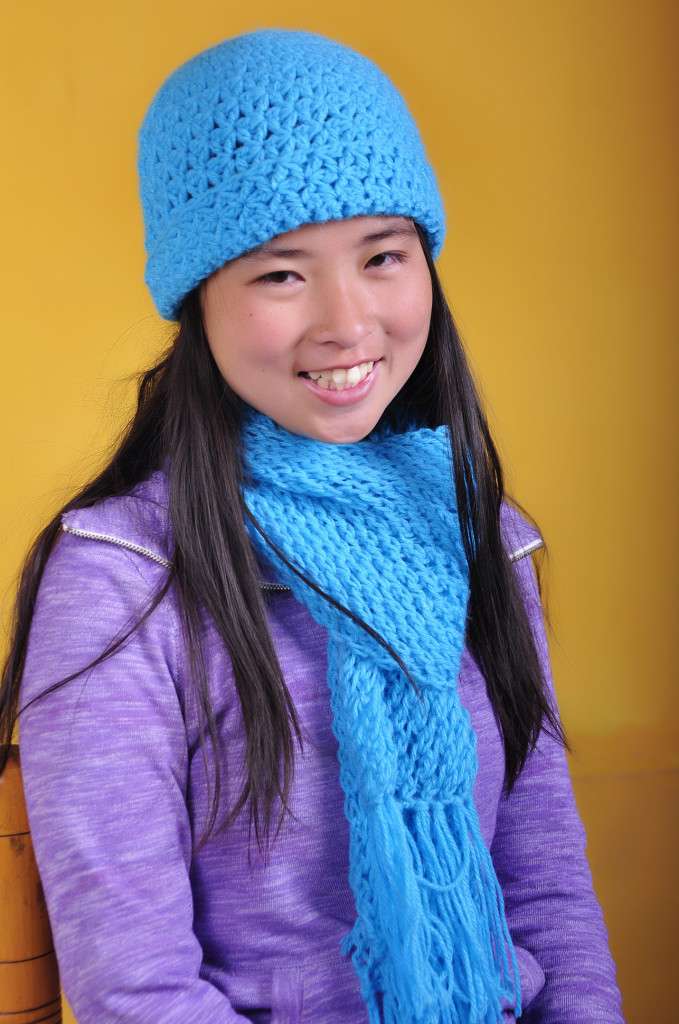 Leah Davidson is a 19-year-old undergraduate at the Wharton School of the University of Pennsylvania, USA. She was adopted from China at the age of nine months and raised in the small town of Sherbrooke, Quebec. As a child, Leah was very intellectually curious. She received the Governor General's Award for graduating as the top student in her high school and was very active outside the classroom in Model United Nations and The Record, her city's newspaper.
In the fall of 2011, Leah received the opportunity of a lifetime when she was one of six Canadian high school students awarded the Leacross Foundation Students on Ice scholarship to travel to the Antarctic on a two-week educational expedition with 89 students, scientists, authors, and professors from 15 different countries. While participating in the lectures, field workshops, and experiments on the expedition, she was touched by Antarctica's beauty and fragility and acknowledged the value of the Antarctic ecosystem and the importance of leading a more sustainable lifestyle.
After returning home, Leah raised the funds to publish Antarctica: To Be Inspired, the first youth literary anthology about the polar regions, and launched Act for Antarctica. Act for Antarctica is an action-oriented educational campaign to donate books to schools and work with teachers to incorporate polar education into science curricula. The goal is to reach 1000 acts for Antarctica by March 2014. Leah also speaks about climate change across Pennsylvania and her home province of Quebec. By the end of the fall, she will have given over 40 presentations, including one for TEDxYouth@AntarcticPeninsula, on the value of experiential educational and environmental hope.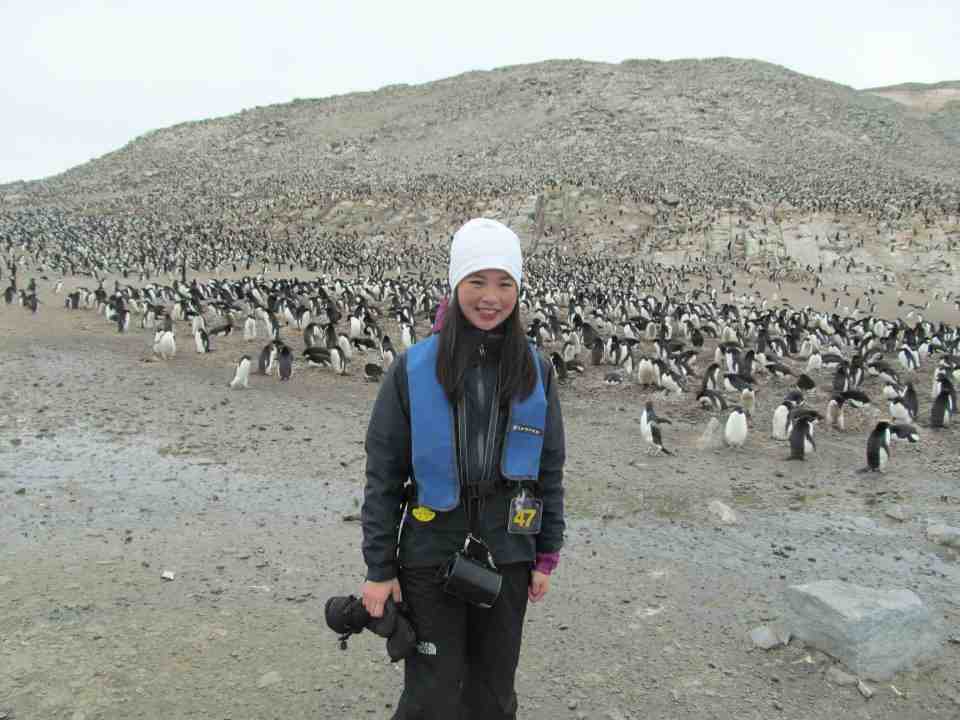 Leah enjoys meeting with students from around the world and learning about other cultures. Leah hopes to continue merging her passion for social and environmental justice with her business aspirations. Over the summer, after receiving an Omprakash Volunteer Grant, she worked with an NGO in rural Peru to launch EmPOWERment, a microenterprise incubator which enabled teenage girls to launch a bakery and unemployed women to start a knitting co-operative. Her dream is to recruit international volunteers to sustain her venture and eventually incorporate it as an independent nonprofit organization. Leah strongly believes in the power of entrepreneurship to create opportunities and be a force for good in the world.
How she started her venture (s)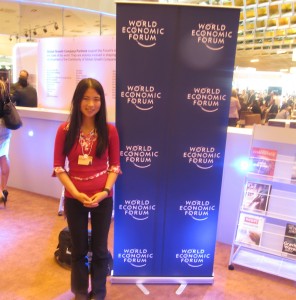 Leah started Act for Antarctica by connecting with Students on Ice alumni, launching a major fundraising campaign for Antarctica: To Be Inspired, and subsequently reaching out to companies, like Patagonia, ecojot, and Lowepro, for product donations. EmPOWERment emerged through conversations with professors, mentors, and upperclassmen at the University of Pennsylvania. Leah joined PennSEM (Penn Social Entrepreneurship Movement) during her freshman year and conducted extensive personal research on existing youth microenterprise programs in the developing world.
On what inspires Leah
Leah is inspired every day by her peers and by young people committed to making a difference. From voicing opinions at international fora, creating innovative technologies, and building life-changing social enterprises, there is truly no limit to the potential of youth. Opportunity Desk is filled with examples of this positive energy.
Achievements
The recipient of numerous national scholarships and essay contests, Leah has also been named "Changemaker of the Week" by Ashoka University and chosen for an "Amazing Teens" feature by TeenNewsNet. She is a member of the Compass Fellowship, a collegiate program for high-potential social innovators, and her writing has been published in nearly 15 magazines.
Last June, she was one of 60 youth out of over 1000 applicants selected to participate in the Millennium Youth Camp, a mathematics and environmental science enrichment program held in Finland. She has also served as a delegate at the Global Engagement Summit at Northwestern University and was sponsored by Rotary International to attend the World Affairs Seminar. Most recently, Leah served as a Student Reporter at the World Economic Forum Annual Meeting of the New Champions in Dalian, China, where she interviewed business leaders and wrote articles that will be syndicated on The Huffington Post. Passionate about global commerce and finance, Leah is excited to be a 2014 Ambassador for the World Business Dialogue, the largest student-run international business convention, which is held annually in Cologne, Germany.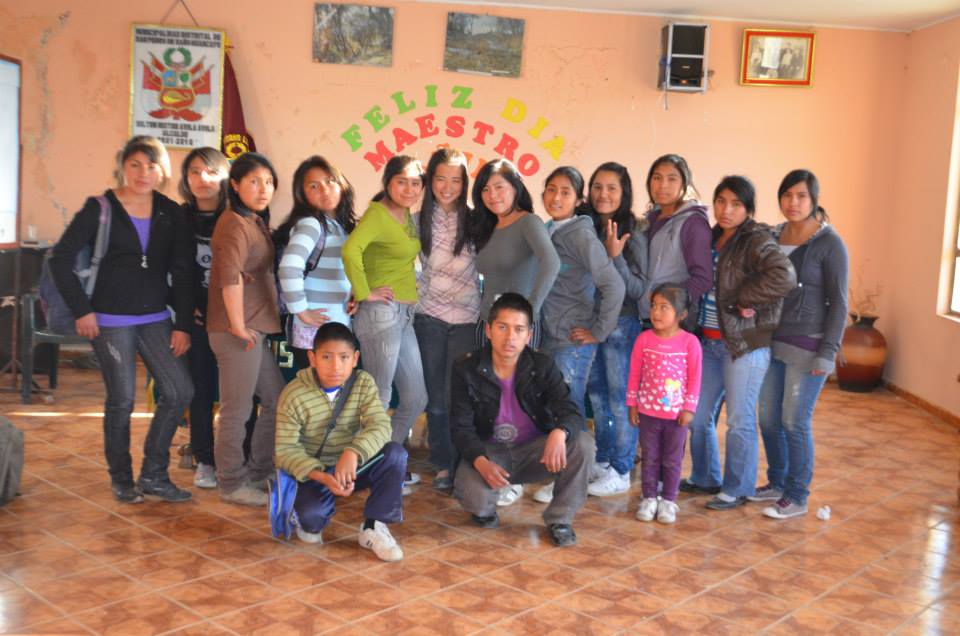 Leah's Final words to Youth
Don't ever give up. The very fact that you are entering competitions for international conferences and scholarships means that you are one of the world's most motivated and passionate youth. Even though you will face disappointments, you will eventually succeed and it will feel incredible to have your hard work pay off.
Find out more about Leah here and contact here via email: leah_davidson @ hotmail.com. She is also an Opportunity Desk active user.
———————————————————————————————————————————
Who will be the Next Young Person of the Month?
You can be the next Opportunity Desk Young Person of the Month! All you have to do is get a friend to recommend your work or fill out our nomination form here. We want to use the platform to recognize and celebrate the efforts of amazing young people around the world. O! Did I forget to add – that you must be an active Opportunity Desk member, either as a fan, reader or subscriber? Yes!
Don't miss any updates in the future. Join Opportunity Desk on 7000+Facebook, 1,000+Twitter, 11,000+Group or Subscribe via Email!