Happy New Month and welcome to November!
Opportunity Desk is pleased to announce the Young Person of the Month for November 2013, Naomi Njeri Mwaura, a gender activist from Kenya. Noami took a bold step by quitting her job as an Administrative Assistant and starting the FloNe Initiative, to fight against gender based violence in her country, Kenya. Her work on this project and the positive impact it has had in a short time is simply admirable. Naomi's story of success is interesting and we are sure would inspire you this November.
NAOMI NJERI MWAURA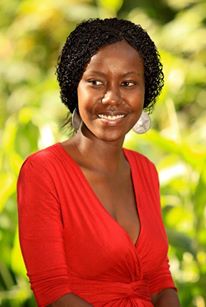 Naomi is a 27-year-old Kenyan lady. She was born and grew up in rural Kiambu District of Kenya. Attending University in Nairobi, showed her a new side of Kenya that opened up her eyes to the world.
Over time she saw that gender based violence, religious and social oppression, maternal deaths and widow inheritance were often caused by the lack of access to information, outdated traditions and scarce and unreliable social services. These are among the reasons Naomi quit her job as an Administrative Assistant and founded the FloNe Initiative, plunging herself into activism. She firmly states that she doesn't wish women to have power over men, but over themselves and this can be achieved through social and economic empowerment.
How she started her venture (s)
Naomi is the founder and Managing Director of FloNe Initiative, an organization that promotes social reforms in Kenya in order to increase self–reliance and informed choices. Under her leadership, FloNe Initiative has grown to facilitate successful anti- Gender Based Violence projects. The organization has partnered with organizations like One Billion Rising (OBR), Oxfam-Gender Justice, Young Women Leadership Institute (YWLI) and local government institutions in order to further their cause. FloNe has presented about its work to both international and local organizations such as Young Women Leadership Institute-Kenya, Akili Dada, Amani Institute and Young Women Social Entrepreneurs and Oxfam Pan-Africa. This year, FloNe Initiatives has been tasked with the responsibility of spearheading the 2013 One Billion Rising global campaign in Kenya.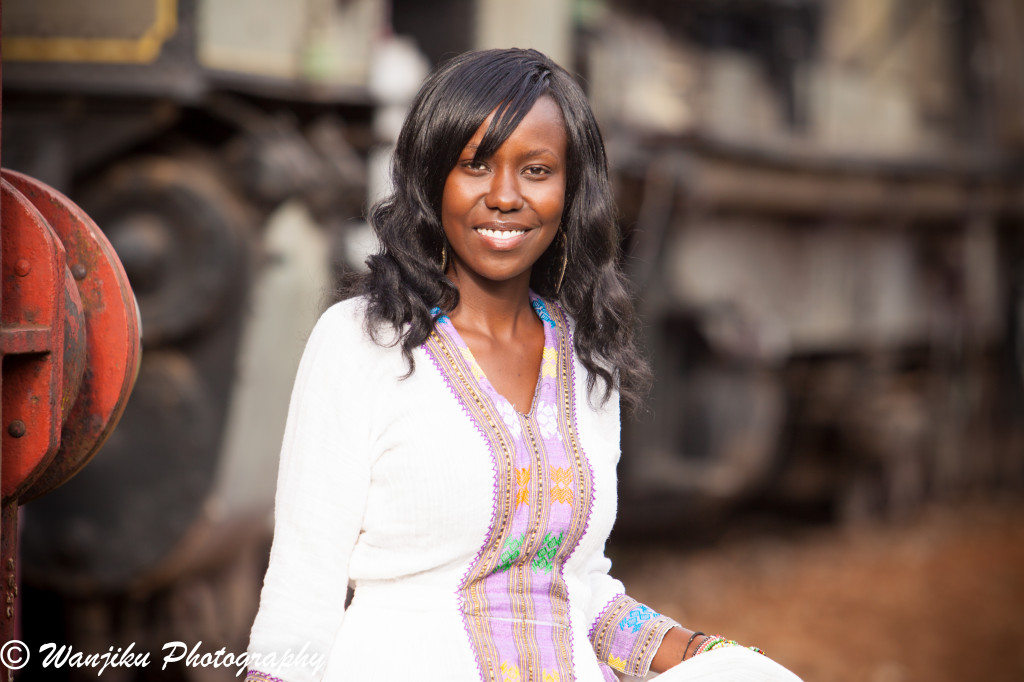 Achievements
Academically, in 2009 she graduated with Honors from United States International University with a Degree in Psychology and served in the university's Disciplinary Committee as an undergraduate representative. She is currently working on her Masters in Business Administration in the same university.
Naomi was recognized as among the "Top 10 Under 35 Change-makers in Kenya you need to know". She runs the "Say No to Stripping and Violation of Women and Girls" campaign that advocates against the stripping and violation of women for being "indecently" dressed. This campaign challenges the very core of patriarchy that views women as subordinate to men and under the control of men.
She is also serving as the One Billion Rising Coordinator for Kenya and the GYCA (Global Youth Coalition on HIV/AIDS) Kenyan National Focal Point. The GYCA is an online platform with close to 8000 members. In addition, she is a Girls Globe blogger and use writing as an avenue to raise awareness and educate others about issues concerning the rights of women and girls in Kenya.
How she started her Venture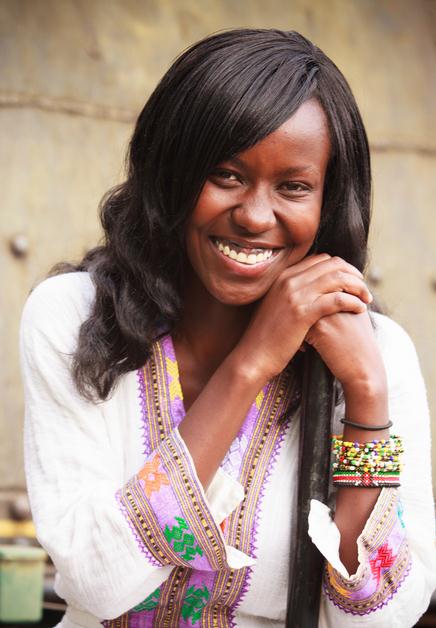 Naomi started the FloNe Initiative after a successful but unfulfilled career in the corporate world. Her first project was a play that advocated against gender based violence and promoted sexual and reproductive health rights in local Kenyan universities. Her work on this project and the positive impact it had convinced her without a shadow of doubt that she wanted to promote women rights full time.
On what inspires Naomi
Her parents who have supported her passion and quest to make the world a better place for women inspire Naomi. Her grandmother and her mother showed her that every woman has the ability to be their own heroine. It's with that upbringing that she derives her passion. Naomi strives towards making sure that young girls have a better life than her generation has. She envisions an egalitarian society where girls make informed decisions, have more choices in life, are free from violence and other vices and fulfill their dreams, whatever they maybe.
Final Words for the Youth
Relentlessly follow their dreams and work towards achieving nothing less than the best in life. Don't keep waiting for opportunity to come to you, rather, understand that it is you who must create opportunities for yourselves. If you simply go after that thing you want with all your capacity, strength, faith, hope and confidence, stern, persistence and tenacity, you will get it. She's proof of that!
For more information about Naomi, visit her Girls Globe Blog, the One Billion Rising Facebook Page, and her Linkedin Page.
———————————————————————————————————————————
Who will be the Next Young Person of the Month?
You can be the next Opportunity Desk Young Person of the Month! All you have to do is get a friend to recommend your work or fill out our nomination form here. We want to use the platform to recognize and celebrate the efforts of amazing young people around the world. O! Did I forget to add – that you must be an active Opportunity Desk member, either as a fan, reader or subscriber? Yes!
Don't miss any updates in the future. Join Opportunity Desk on 7,000+Facebook, 1,000+Twitter, 11,000+Group or Subscribe via Email!