Welcome to 2014 and Happy New Year!
Its a new dawn for us and we are thrilled to unveil our first Young Person of the Month for 2014, Bwesigye Brian, founder of The Centre for African Cultural Excellence and Writivism, from Uganda. We are very pleased to feature Brian this very month of New Beginnings. Bwesigye is one fellow who is many things in one. You just cannot fit him into a box. He is a lawyer, cultural entrepreneur, a teacher (lecturer), a writer, human rights activist and social media enthusiast. Find out what makes Brian thick and be inspired to take action this year!
ABOUT BWESIGYE BRIAN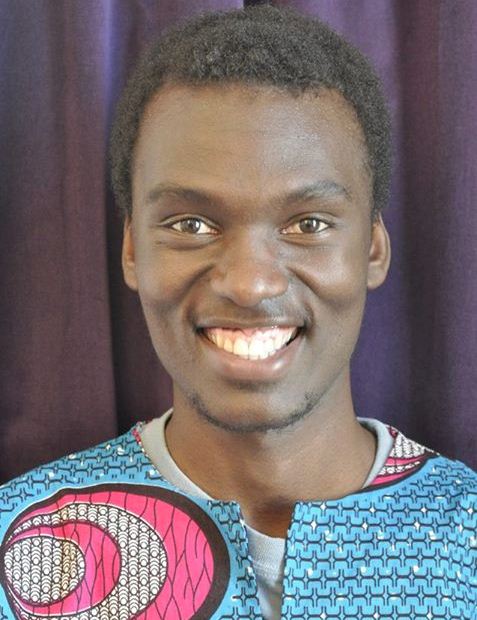 Bwesigye Brian (26, Ugandan) is Co-Founder of the Centre for African Cultural Excellence and a teacher at Makerere and St. Augustine International Universities in Uganda. He is the President of the Uganda Youth Advisors to Washington, an Associate of the Harambe Entrepreneur Alliance, a Fellow of The Do School and was in 2013 named one of the Top Ten Inspiration Young Africans by Future Leaders.org.
He was also named a British Council Young Global Changemaker in 2012 and was the first African Vice President of the Students Union at Central European University, where he did a Masters Degree in Human Rights.
How he started his career
Bwesigye, although an avid reader at the time he traveled to pursue postgraduate studies in Budapest, was not thinking of becoming a cultural entrepreneur as he boarded the plane. He had just abandoned
the Bar course examinations, convinced that Human Rights work was his destiny. Once in Budapest, things began to change. Heartbroken, Bwesigye took to writing more and more, to heal his own broken heart.
Months in Budapest and home sickness set in. It is hard being lonely in a foreign land. Increasingly, he felt out of place. Yet this was a life, very familiar – the European landscape and lifestyle. Where is the African Benz equivalent, he often asked? What product is consumed on the world market and bears not only an African name, but is a product of an African civilization?
This is how he started veering off the path of Human Rights worker, to cultural entrepreneurship. "I was reading about Binyanvanga Wainaina, the founder of Kwani, and other producers of African soft power. It was increasingly becoming clear that it is English Literature that maintains the power of London as a world metropolis. For Africa to be fully free, we must have such soft power." Brian thought and he was shown an opportunity for Africans studying overseas, with ideas to improve Africa, on return to the continent. He started putting together an application with The Centre for African Cultural Excellence (CACE) as the working name of this entity he envisioned as a champion of African arts and culture.
He was accepted, and in conversations at Yale, Harvard and Bretton Woods, the idea took shape. By the time he boarded the plane, to return to Budapest, he had secured the partnership of Naseemah Mohamed, then a student at Harvard, who shared the vision of Africa that Bwesigye had.
Achievements
Brian has won many awards, recognition and accolades but here, he chooses to share some of the achievements of his organization, CACE.
On return to Uganda, in July 2012, Bwesigye says that CACE had not much, but a Facebook page, website and a postal address. A few months later, CACE's flagship program, Writivism was awarded 2300 USD by the British Council Global Changemakers as a seed grant. This went a long way in kicking the program off the ground. In April 2013, the Generation Change program of the United States Mission in Kampala also granted CACE 800 USD to kickstart  A Dialogue of Tongues (ADOT), their African multilingualism promotion program. CACE has most recently rreceived larger grant to push Writivism for the next two years, from the Open Society Initiative for Eastern Africa and a 2000 EURO boost from The Do School as seed capital for the Flashed Television show they are producing.
On what Inspires Him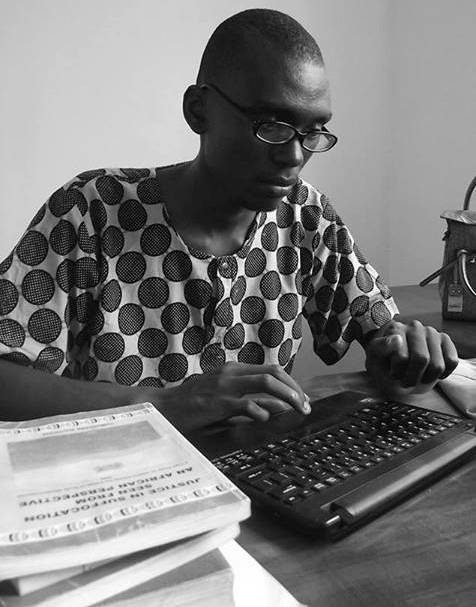 Brian is inspired by the success of those who have trodden this path of cultural production.
Bwesigye says,"We look at what Kwani and Chimurenga have been able to achieve whenever we doubt. We read stories of great African filmmakers like Sembene Ousmane, we remember the odds that were against Achebe, we look at the possibilities, the beauty that awaits us and work hard. We have been blessed to work with several reputable cultural producers and their advice and time keeps us going. Our Advisory Board comprises Prof Doris Sommers of Harvard Cultural Agents, Jackie Kintu and Johnson Mujungu, all very supportive people, who believe in our work. We have writers NoViolet Bulawayo, Chika Unigwe, EC Osundo, Ayikwei Nii Parkes, Lizzy Attree and Zukiswa Wanner as the Trustees for our Writivism program and their enthusiasm keeps us going." he says.
Final Words for the Youth
Bwesigye advises the youths to follow their hearts. "Dare to do, don't stop at thinking but try to put the thoughts into action. So share your ideas, because it is possible that someone somewhere thinks exactly like you and once you meet this person, you can make God." he says.
For more information about Bwesigye, visit his Facebook Page as well as his Writivism Blog and follow him on twitter @bwesigye
———————————————————————————————————————————
Who will be the Next Young Person of the Month?
You can be the next Opportunity Desk Young Person of the Month! All you have to do is get a friend to recommend your work or fill out our nomination form here. We want to use the platform to recognize and celebrate the efforts of amazing young people around the world. O! Did I forget to add – that you must be an active Opportunity Desk member, either as a fan, reader or subscriber? Yes!
Don't miss any updates in the future. Join Opportunity Desk on 9,000+Facebook, 1,500+Twitter, 14,000+Group or Subscribe via Email below!