Welcome to the Month of Love – February!
We enthusiastically introduce our Young Person of the Month for February 2014, Stella Mutale Sata from Zambia. She is only 19 years and is completing her Masters Program in a few months! Although she is the daughter of the current President of Zambia, Stella stands out more for her passion for children and commitment to community development and poverty eradication in Africa. You will learn a lot more about this amazing lady from this feature. Let the journey begin…
ABOUT STELLA MUTALE SATA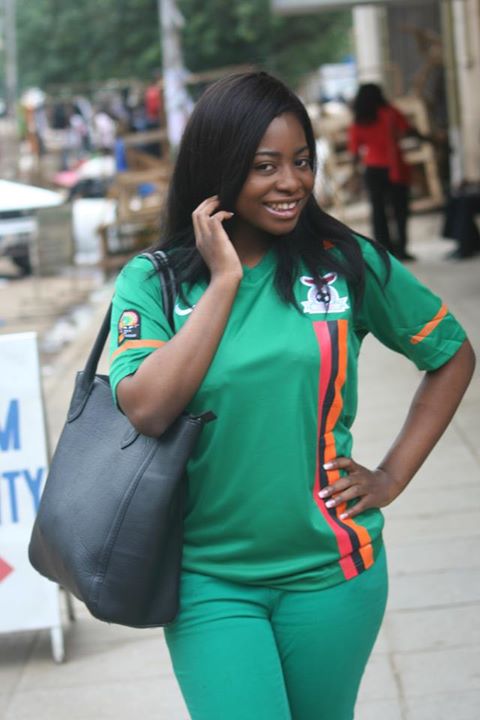 Stella is a 19 year old Zambian lady (turning 20 on the 14th of February, 2014). She is the daughter of the current President of the Republic of Zambia, His Excellency Mr. Michael Chilufya Sata and Dr. Matildah Mutale. She is an MSc in Management and Development of International Financial Systems candidate at the University of South Wales.
Stella completed her secondary school education in 2007 at the age of 13. At 14, she became the youngest person to enroll for the Nilai University Diploma in Business Administration.
She obtained her BA (Hons) in Accounting and Finance from Oxford Brookes University at the age of 18. While the academic accolades that she has obtained and is still obtaining at her tender age are inspiring, her community development ethic is a force that cannot be reckoned with and it is the main reason why she has been featured today.
Community Work
Stella is committed to fundraising for community projects and community development and has worked with both small and large international charity organizations. She has raised money and donations for orphanages in both Zambia and Malaysia. In 2011 and 2012, she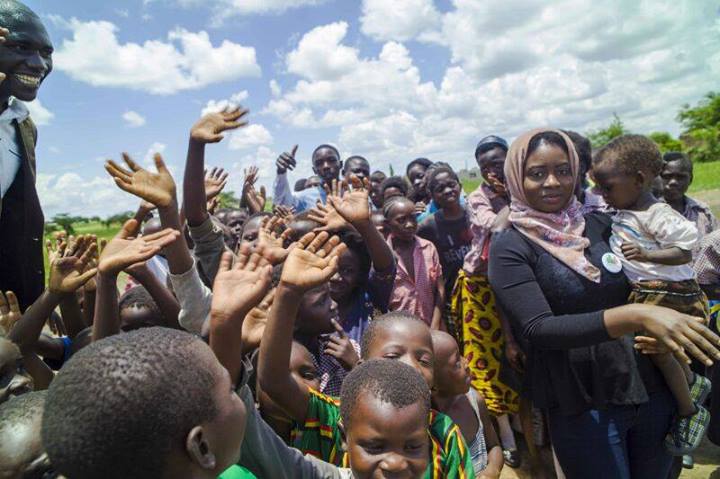 was the World Vision Malaysia Camp Leader for the 30 Hour Famine Camp. The 30 Hour Famine is a reputable global movement that raises money to eradicate hunger and poverty.
Stella is currently spearheading a community development project that aims to rebuild Lushomo Community School in Monze, Southern Province, Zambia on behalf of Friends of Monze, a UK Registered Charity. The current Lushomo Community School has only 2 classrooms and two pit latrines which accommodate 360 primary school pupils. The roof has holes in it and the class rooms have no desks.
The Rebuild Lushomo Community School project will replace the current school with a modern 1 by 3 classroom, a teacher's office and modern toilets that meet sanitary standards. The project is estimated to cost GBP 30, 000. Stella has raised GBP 2, 000 out of the GBP 30, 000 so far.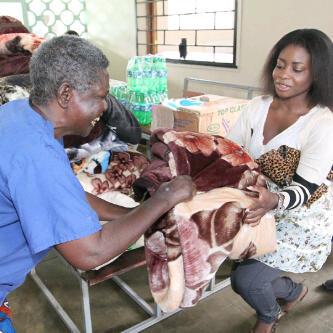 How she started her venture
Stella was introduced to Lushomo Community School when she volunteered to plan fundraising events for a registered UK start-up Charity called Friends of Monze. She suggested to the founder of the charity that she would like to embark on a project to kick-start the rebuilding of Lushomo Community School by seeking donations of the building materials that were needed from her friends, family and people of goodwill in Lusaka, Zambia rather than through events in Wales, United Kingdom. Her new initiative was accepted by Friends of Monze and she began to source for donations for people in Zambia. She officially launched the project to Rebuild Lushomo Community School in Monze on 20th January, 2014.
Achievements
While in University, she was a member of the Model United Nations Club and has been awarded the Most Diplomatic Speaker at Model United Nations Conferences in Malaysia and Singapore including the Nanyang Technological University Model United Nations, Singapore, Taylors Lakeside Model United Nations, Malaysia and the Taylors Sri Hartamas Model United Nations, Malaysia. Her participation and recognition in the Model United Nations conferences may have positively affected her ability to diplomatically convince people to give back to her community projects.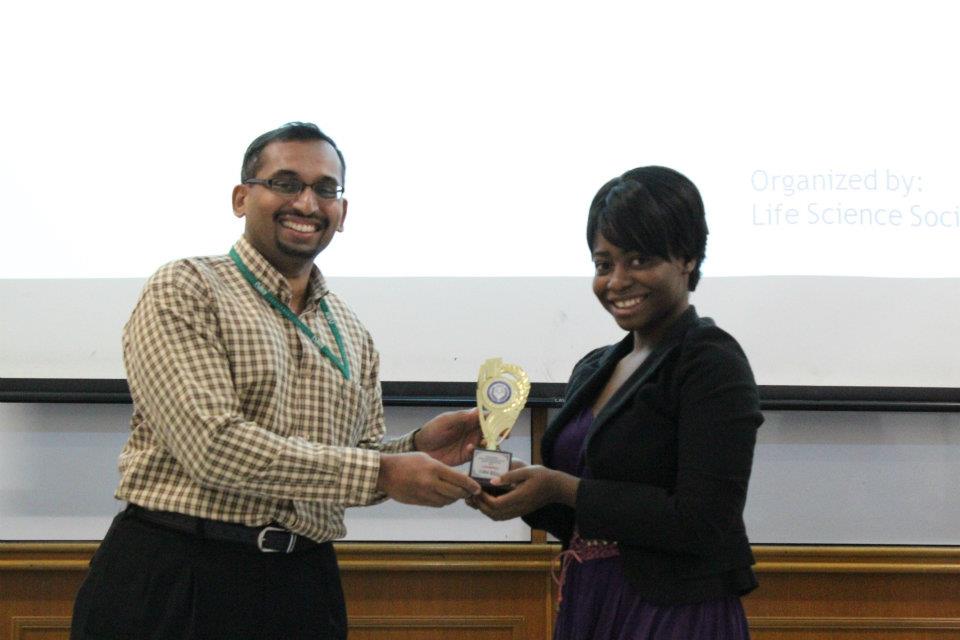 Stella Mutale Sata was also recognized as a young leader with a Global Mission by Malebo Gololo, a South African Social Entrepreneur who is a motivational speaker and the founding member of SoulOva.
On what inspires her
"I am inspired by quite a number of things in different areas of my life. My community development projects are inspired by my personal struggles. I know how it feels to be determined to achieve something and be someone but to be met by stumbling blocks and mountains. So I give myself freely to children in need and to eradicating hunger and providing a good education, in the hope that what I give will be the ray of sunshine that a child needs to be encouraged to achieve their dreams. I feel that every time I impact the community, I am taking care of God's business and passing down a blessing."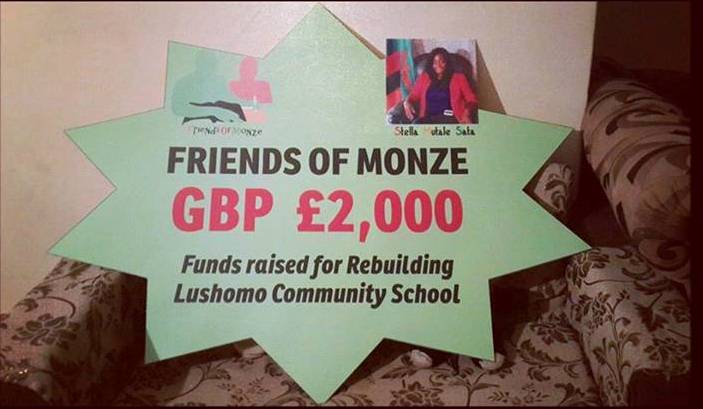 Final words for the youth
Youths have the ability and the strength to rebuild communities all over the world. If we get up and decide to stop waiting on governments or multinational organizations to rebuild our nations, we will bring about a wind of change that has never been seen before. Community development is a challenging but fulfilling task, why on earth wouldn't you want to be part of it?
For more information about Stella Mutale Sata, visit her on facebook: www.facebook.com/StellaGodschild, follower on twitter: www.twitter.com/princess_cobra and join her on linkedin: www.linkedin.com/pub/stella-sata/87/61/7a9
If you missed the Live Facebook Chat with Stella, please visit YPOM February 2014.
———————————————————————————————————————————
Who will be the Next Young Person of the Month?
You can be the next Opportunity Desk Young Person of the Month! All you have to do is get a friend to recommend your work or fill out our nomination form here. We want to use the platform to recognize and celebrate the efforts of amazing young people around the world. O! Did I forget to add – that you must be an active Opportunity Desk member, either as a fan, reader or subscriber? Yes!
Don't miss any updates in the future. Join Opportunity Desk on 10,000+Facebook, 1,700+Twitter, 15,000+Group or Subscribe via Email below!