As the Social Media Week prepares to kick-off in Lagos next week, AlJazeera, a media partner has announced 21-year old Joshua Ihejiamaizu as a panelist at what is widely known as Africa's largest social media gathering which runs from 17-21 February. The panel which is on Global Health, Technology and Social Media, will be exploring on how best to intersect healthcare and technology in Africa to improve delivery.
About Joshua Ihejiamaizu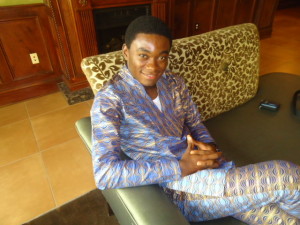 Joshua is the initiator of the renowned campus-based HealthBook Project pioneered under the umbrella of Enactus FUTO, that helped students on Campus diagnose between malaria and typhoid and to see which disease were spreading so they could take proper action. He has since gone on to found HealthMobile, dubbed by some as Africa's Game-changing healthcare application.
His team at NIXIT are working towards an all-inclusive healthcare framework that would provide personal, social and big healthcare delivery. The phase of this project which is set to launch within the next one year, would take the features of HealthMobile to the web as well as allowing for gamification and eCommerce in healthcare for patients and professionals alike.
Joshua is still currently in his final year of study at the Federal University of Technology, Owerri where he is majoring in Electrical Electronics Engineering and a regular contributor to Opportunity Desk on topics relating to scaling ideas and strategy.
Find a list of his articles on opportunity desk here.
Register to attend this event here.