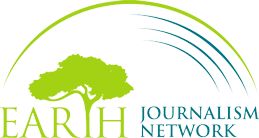 Earth Journalism Visiting Scholars Program at UC Berkeley 2015
Deadline: July 27, 2014
The Earth Journalism Scholars Program is inviting non-US journalists, particularly those from developing countries, to apply for a semester-long scholarship to attend the University of California-Berkeley (UCB) for the spring semester of 2015 to take classes at the Graduate School of Journalism.
The Earth Journalism Scholars program is centered around the graduate level Earth Journalism course on international environmental reporting taught during the spring semester. US-based students who took the course are now traveling abroad on reporting trips to investigate and report on environmental issues.
The Visiting Scholarship is intended for a foreign mid-career journalist who has shown dedication and skill in covering environmental issues. The scholar will be selected in September of 2014 and will begin their scholarships in mid-January, 2015. S/he will attend UCB through the end of the semester in mid-May, 2015, during which time they are expected to participate in the Earth Journalism class and enroll in other classes (generally of their choosing but in consultation with the program administrators) related to journalism.
Benefits
Travel, lodging and tuition costs will be covered by the program. Scholars will also receive a modest stipend to cover basic living expenses.
Requirements for Journalists
All applicants must have completed a bachelor's degree or equivalent
All applicants must commit to attend for the full length of the scholarship program – essentially the spring semester of 2015, which lasts from January to May – and commit to taking classes related to journalism or the environment at the university.
In addition to filling out the application below, applicants are expected to submit two samples of their reporting and at least one letter of reference.
Journalists working for a media house are also expected to provide a letter of support from their editor/producer/supervisor confirming that they can attend for the entire period of the program and any stories produced during the scholarship can be posted on the program's website, with full credit given to original media outlet. Freelancers are welcome to apply, but must provide a support letter from a media house that has published or broadcast their material in the past and is likely to do so in the future.
Eligibility
Fluency in spoken and written English
At least a bachelor's degree or equivalent from an accredited university
At least five years' experience as a journalist, with a demonstrated skill at covering environmental issues
A commitment to attend the full spring semester of 2014 at UCB, participate in the Earth Journalism class and interact with other students in the class and at the Journalism School
A desire to take other classes related to either journalism and/or the environment at UCB during the semester
A general desire to collaborate with other journalists and faculty to advance international environmental reporting as a community of practice.
How to apply
Log-in to the Earth Journalism website. If you are a new member, please register here: http://earthjournalism.net/@@register
Click the apply link below.
Fill out all required questions, upload your letters of reference and work samples (all file formats are accepted).
You can save your application and return to it if you can't finish it at one time. Just remember to bookmark the application in your web browser
Submit the application for review when you are finished.
For more information, visit Earth Journalism Visiting Scholar Program.