It's September! Welcome to the month of productivity!
Opportunity Desk is pleased to introduce the Young Person of the Month – Leo Henghes from the UK. Leo is a 23 year old British graduate of Oxford who moved to Uganda to start a partnership between Makerere Universities and Oxford called OxMak. He is deeply passionate about creating positive change and has proved that we can overlook national boundaries to tackle the greatest problems of the 21st century. Leo is currently pursuing his social enterprise dream through the Universities Together Empowering Development (United), a new platform for collaborative and effective student social action at universities around the world.
Read Leo's story below and be inspired to take action and make a difference in your community!
LEO HENGHES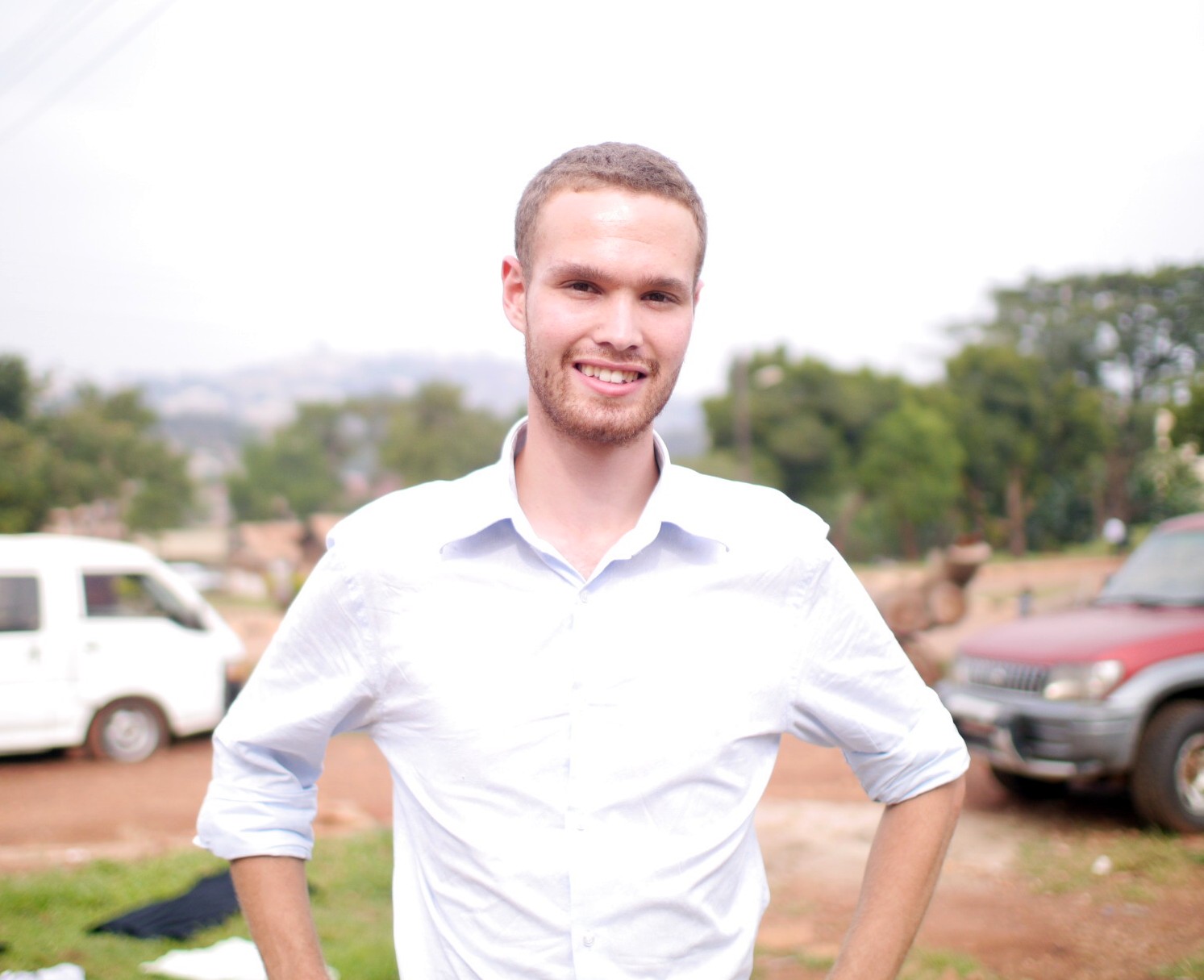 Leo Henghes, 23, is Co-Founder and Director of Universities Together Empowering Development (United) a new platform for collaborative and effective student social action at universities around the world.
United creates and supports student groups to act a focal point on their campus for students to get involved in helping the communities around them. It then partners these groups with another from a different continents to collaborate where their efforts are complementary through emails, internet calls, and exchanges – making development truly international.
Leo remains a little taken aback about how he ended up in the world of social enterprise, but figures it's a pretty good way to spend his time as he still waits for the call from Arsene Wenger to become Arsenal's number 1!
On his Career Journey
There were two major influences behind his unexpected trajectory: relationships and reason.
In 2010 Leo travelled to Uganda, in a fairly stereotypical British middle-class gap year, to volunteer in a primary school in the rural South West of the Country before going to university. What struck him most from this experience was that the greatest impact he had was not in the rather poorly-planned classes he taught, but in the relationships he made with teachers and other Ugandans just out of school. It was these friendships that seemed to make a genuine difference, gave him an authentic experience life in a low-income nation – not the 'poverty porn' that Western media often descends to – and made him eager to return.
That Autumn, Leo began a degree in Philosophy, Politics, and Economics at the University of Oxford. The course helped him to develop his cosmopolitan beliefs in the need for global relational equality, which vast distributive injustices make impossible. Over the three years of the course, Leo came to understand that it was only through creating more and deeper relationships between people around the world that any governance on a global level would be possible to tackle this great injustice – or any global problem.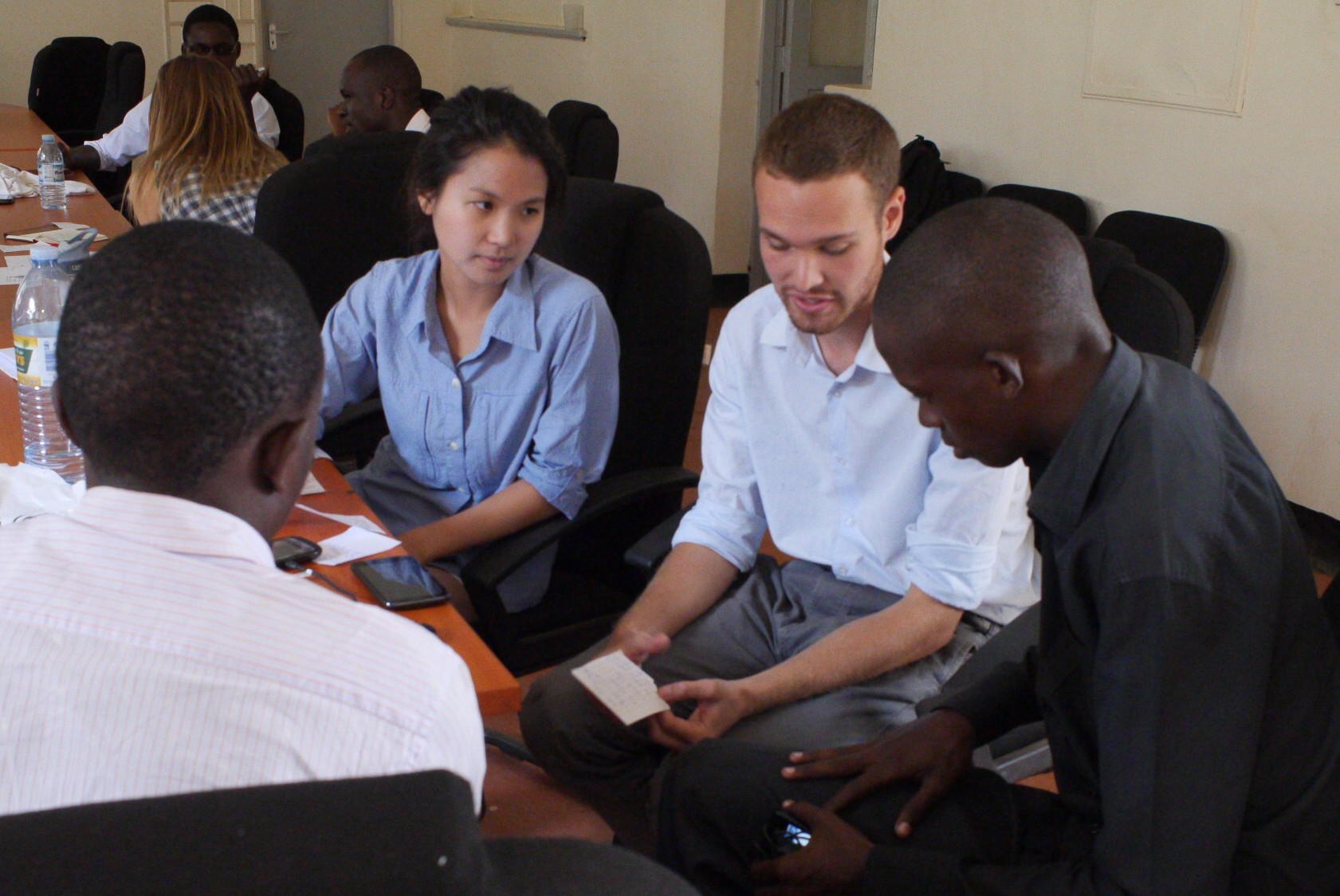 During this time he volunteered for Giving What We Can – a charity focused on promoting the most effective aid interventions; became a student leader for ONE, the largest advocacy organisation in the fight against poverty; and interned for Hope and Homes for Children in Rwanda, an NGO setting up systems of alternative child care. These experiences gave him a varied insight into approaches to try and create positive change.
However, the most distinctive thing he did was to co-found a partnership between students at Oxford and Makerere Universities. The first exchange happened in February 2012 with 4 students and a lecturer from Makerere visiting for the Oxford Forum for International Development. This gradually grew into a full-scale development partnership with students collaborating on projects remotely over skype and email to impact surrounding communities.
It was from this initial partnership that United was founded.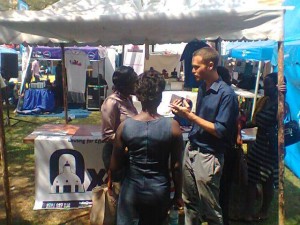 On graduating from Oxford, Leo moved to Uganda and stayed in student halls at Makerere to expand the Oxford-Makerere partnership into the platform for student initiatives to have the greatest and most sustainable impact on their beneficiaries.
Over the course of a year, he networked with all the associations on campus, helped to incubate student initiatives, and developed a model for flourishing international student collaboration through creating groups on either side revolving around certain key areas of social action.
He then began traveling to universities around Uganda to form similar student groups nationwide. At the start of the new academic year this Autumn, United shall be launching at 8 new universities and looking to expand beyond Uganda and the UK.
On what inspires him
Leo is inspired by his friends and family, the endeavours of students (most of the time!), the West Wing TV show, and his faith that all humans are created in the image of God and so deserve to be treated with equal respect – just as Jesus did .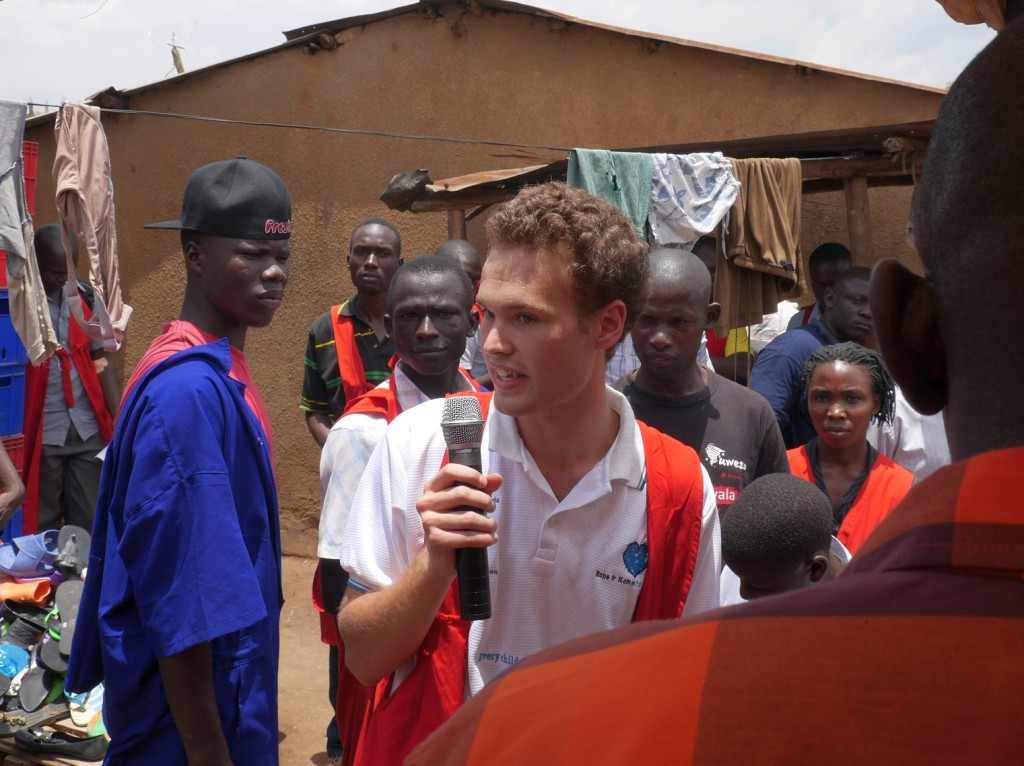 Final words for Youth
Leo tells Opportunity Desk, "We need a global movement which overlooks national boundaries to tackle the greatest problems of the 21st century. This might seem improbable, but it starts with a single international friendship between future community leaders. And if it wasn't hard to achieve it probably wouldn't be worth striving for!"
You can follow Leo on twitter @henges and find out more about United at www.unitedpartnerships.com and like them on facebook (www.facebook.com/unitedpartnerships).
———————————————————————————————————————————
Who will be the Next Young Person of the Month?
You can be the next Opportunity Desk Young Person of the Month! All you have to do is get a friend to recommend your work or fill out the nomination form here. We want to use the platform to recognize and celebrate the efforts of amazing young people around the world. O! And you must be an active Opportunity Desk member, either as a fan, reader or subscriber!
Don't miss any updates in the future. Join Opportunity Desk on 22,000+Facebook, 3,000+Twitter, 23,000+Group or Subscribe via Email below!