Today, October 13, 2014, the UN-Habitat has announced the 2014 winners of the Urban Youth Fund, on the occasion marking this year's World Habitat Day.
A total of 22 youth-led organizations from 18 countries have been selected for the Urban Youth Fund program in 2014. The projects will receive financial support of up to US$25,000 as well as training and capacity building and follow-up throughout the duration of the project. The winners for the 2014 Urban Youth Fund award represent a diverse and talented display of work from global youth.
About the Youth Fund
The UN-Habitat Urban Youth Fund makes grants for and develops the capacity of urban youth-led organizations implementing community projects which contribute to sustainable urbanization and economic prosperity. The Fund supports over 200 youth-led projects in at least 50 countries in Africa, Asia, and Latin America.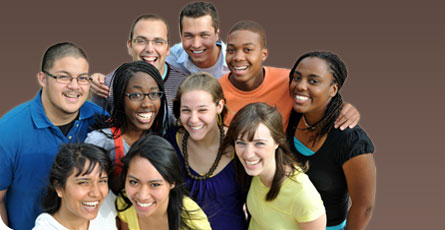 The selected initiatives include: land reforms for the indigenous people of Chile; the support of youth living with disabilities in Egypt; waste management; housing rights; vocational training and micro-finance; and climate change education and capacity building.  Especially impressive are the projects that combine different urban development issues and engage with local governments, the private sector and other actors to ensure the long-term sustainability of the projects.  Through the involvement of regional offices in the selection process, UN-Habitat hopes to develop closer synergies this year between the Urban Youth fund and its overall work program.
All of the beneficiaries have also ensured equal participation of young men and women in their projects, as well as impact on gender responsiveness. This will be followed by continuous training to the youth groups on implementation with the aim of ensuring that the intended project goals and objectives are met
Below is a list of projects of 2014 Urban Youth Fund winners with Organization Name and Country.
Africa Region
French Speaking Countries
Demain La Vie – Cameroon
Fikambanan'ny Ambanivohitra Miasa iray Aina – Madagascar
Cercle des Jeunes Femmes du Kivu – Congo
Gender related projects
Walta Mothers Children Health Care Organization – Ethiopia
Young African Refugees for Integral Development – Uganda
Other Projects
Social Care Youth Initiative – Rwanda
Asia Pacific region
Gender-related project
Center for Supporting Sustainable Development of Vietnam
Other projects
Model Community Development Society – Nepal
Transparency Maldives – Maldives
Joshua Welfare Organization – Pakistan
Institute for Future – Mongolia
Latin America Projects
Gender related project
Asociación Colectivo Mujeres Constructoras de Condega – Nicaraguay
Other projects
Corporación de Profesionales Construyendo Ciudadanía – Colombia
TECHO-Haiti – Haiti
Desarrollo Juvenil del Norte, A.C – Mexico
Arab States
Healthy Egyptians Association for development – Egypt
Karama Organization for Women and Children Development – Palestine
India Window
Science for society – Mumbai
People for parity foundation – Gurgaon
Integrated people's service society (IPSS) – Kallapuram Tamil Nadu,
Sun shine and health and social welfare society – New Delhi
Fresh & local – Mumbai
Source: UN-Habitat. For more information about the Youth Fund and UN-Habitat's Youth programme, click here.