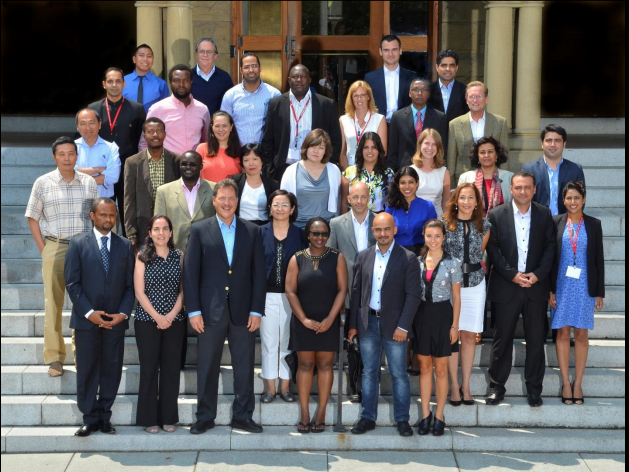 Draper Hills Summer Fellowship Program 2015 – Stanford University
Deadline: January 5, 2015
Applications are now accepted for the 2015 Draper Hills Summer Fellowship on Democracy and Development Program (DHSFDD). This is a three-week academic training program that brings together a group of 25 to 30 mid-career practitioners in law, politics, government, private enterprise, civil society, and international development from transitioning countries. This training program provides a unique forum for emerging leaders to connect, exchange experiences, and receive academic training to enrich their knowledge and advance their work.
The 2015 Draper Hills Summer Fellows Program will take place from July 19 – August 7, 2015 at Stanford University's Center on Democracy, Development, and the Rule of Law (CDDRL). The CDDRL at Stanford University engages in research, training, teaching, and organizes intellectual and policy dialogues aimed at increasing public understanding of economic and political development.
Funding
Stanford will pay travel, accommodation, living expenses and visa costs for the duration of the three-week program for applicants. Participants will be housed on the Stanford campus in residential housing during the program.
When possible, applicants are encouraged to supply some or all of their own funding from their current employers or international nongovernmental organizations. The program is unable to provide funding for families to accompany fellows to Stanford for the program or to accommodate them during the program's duration.
Eligibility
Applicants should be mid-career practitioners working actively in the field of democracy, development, and the rule of law.
Applicants should have at least six years of experience and ideally ten years or more to qualify for the fellowship.
Applicants can be working as policy-makers, academics, legal professionals, social entrepreneurs, business entrepreneurs, and leaders of civil society organizations (such as representatives of trade unions, nongovernmental organizations, the media, business and professional associations).
In their present capacity, applicants should play important and influential roles in their country's political, economic, and social development.
Participants should have demonstrated professional and personal achievements in a relevant sector of democracy, development, and the rule of law.
Candidates must be from and currently reside in a country where democracy is not well entrenched. Candidates residing outside their home country due to war or conflict may be granted exceptions. Applicants will not be accepted from countries such as; the U.S., Canada, Australia, Japan, and member states of the European Union.
Candidates must be at least 27 years of age when they apply for the fellowship.
Candidates must have a solid command of written and spoken English.
To apply, visit the Application Guidelines and Overview.
For more information and to apply, visit Draper Hills Summer Fellowship.