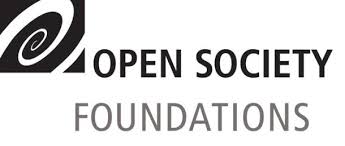 Civil Society Scholar Awards 2015 by Open Society Foundation
Deadline: March 2, 2015
Applications for the Open Society Foundation's Civil Society Scholar Awards 2015 are now open. The Civil Society Scholar Awards (CSSA) support international academic mobility to enable doctoral students and university faculty to access resources that enrich socially engaged research and critical scholarship in their home country or region.
Civil Society Scholars are selected on the basis of their outstanding contributions to research or other engagement with local communities, to furthering debates on challenging societal questions, and to strengthening critical scholarship and academic networks within their fields. The awards support activities such as fieldwork (data collection); research visits to libraries, archives, or universities; course/curriculum development; and international collaborations leading to a peer-reviewed publication.
Award Details
Project duration: 2–10 months
Eligible dates: August 1, 2015–August 31, 2016
Maximum funding requests: $10,000 for doctoral students; $15,000 for faculty members
Selected grantees may be invited by CSSA to attend short-term trainings/summer school, and a participant conference during the grant period. Travel costs and accommodation for these events will be covered by CSSA.
Eligibility
The awards are open to the following academic populations:
Doctoral students of eligible fields studying at accredited universities inside or outside of their home country;
Full-time faculty members teaching at universities in their home country.
Candidates must be citizens of the following countries: Afghanistan, Albania, Angola, Azerbaijan, Belarus, Bosnia and Herzegovina, Cambodia, Democratic Republic of Congo, Republic of Congo, Egypt, Equatorial Guinea, Eritrea, Ethiopia, Guinea, Haiti, Kosovo, Laos, Libya, Macedonia, Moldova, Mongolia, Myanmar/Burma, Nepal, Palestine, Papua New Guinea, Serbia, Sudan, South Sudan, Syria, Swaziland, Tajikistan, Tunisia, Turkmenistan, Uzbekistan, or Yemen.
Competition for the CSSA awards is merit-based. Selection will be made on the basis of proven academic excellence, a clear and justifiable need for international travel to complete the research project, and relevance of the project to the development of open society in the applicant's home country.
For more information, visit Civil Society Scholar Awards.