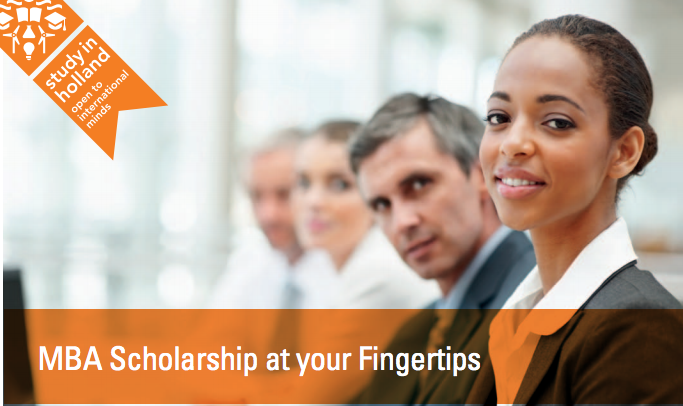 Netherlands Fellowship Programme – MBA Scholarship 2015
Deadline: March 1, 2015
The Netherlands Fellowship Programme (NFP) Fellowship for April 2015 is now open. The funding for this MBA Scholarship, better known as the NFP, is made available through Nuffic the Governmental body responsible for the promotion of the Dutch Higher Education system worldwide.
NFP is a full (100%) MBA Scholarship programme designed to foster institutional development within certain parts of the world. Applicants to certain academic and short courses of Dutch higher education institutions apply for the fellowship to cover the cost of tuition fees, accommodation and international travel for study.
Eligibility
Mid-career professionals in employment
Only the individual applicant can apply for funding
The training must occur within the context of the organisation with which the applicant works
The training must be seen to help the organisation in its development strategies
Employer support is essential
Target group: While fellowships are awarded to individuals, the need for training must occur within the context of the organization for which an applicant works. The training must help the organization to develop its capacity. This means that applicants must be nominated by their employers. In fact, an application without the support of an employer will not be considered.
Priorities: Half of the available funding from the NFP budget should be spent on fellowships for female candidates and for candidates from sub-Saharan Africa. Apart from this priority is given to candidates from deprived groups and/or from marginalized regions.
Eligible Countries:
Currently International MBA candidates from within the following countries are eligible to apply for funding through the Dutch Embassy or Consulate within their country.
How to Apply
To be eligible for an NFP fellowship, candidates need to be admitted to the International Action Learning MBA programme.
How to apply for a NFP Scholarship:
Ensure you meet the admission criteria for the International MBA Programme
Ensure you meet the entrance criteria for the NFP Scholarship
Submit your application to the Admissions Team before 31 March 2015.
For more information, visit Netherlands Fellowship Programme.