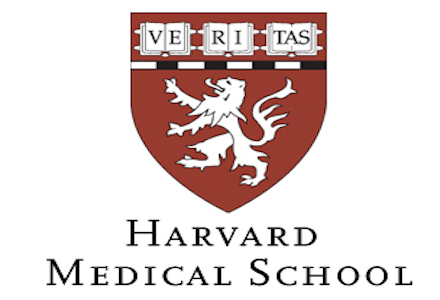 2015 Harvard Medical School Media Fellowship For Reporters
Deadlines: February 6 & February 20, 2015
Harvard Medical School invites reporters to apply for its 18th Annual Media Fellowship. This is a one-week fellowship where fellows will visit researchers at the medical school and at its affiliated teaching hospitals and research institutes, meeting with a broad spectrum of faculty and other stakeholders. Although reporters will attend as a group, prior to arrival we will work with each fellow to cater to any individual interests and the interests of their media outlet and tailor the experience within the broader theme.
There are 2 available Spring Fellowships
Modern Plagues: Emerging Threats to Global Health 
March 2-6, 2015
When Ebola left its rural roots behind and entered the interconnected urban environments of West Africa, it transformed itself from a horrible but rare local disease to a potentially global health threat. In recent years, aid workers have carried cholera from South Asia to earthquake-stricken Haiti, once-exotic tropical disease are becoming prevalent on the US Gulf Coast, and the risk of a global bird flu pandemic might be a few migrating waterfowl away.
Reporters will meet individually with Harvard Medical School and Harvard School of Public Health faculty who are experts in all aspects of microbiology, immunobiology and global health. Fellows will meet with scientists who study the fundamental mechanisms of microbial life and the dynamics of the biospheres existing everywhere from a gram of soil to our gut. From the perspective of global health, fellows will also meet with researchers who study such diseases as Ebola, cholera, tuberculosis, HIV, malaria, Denghi virus and hemorrhagic fever viruses. They will also meet with public health experts who are implementing novel ways for delivering health care to populations who are susceptible to many of these conditions.
See complete description at HMS Media Fellowship
To Sleep, Perchance . . . 
May 4-8, 2015
Sleep deprivation is sometimes considered the "new smoking." Chronic sleep disorders may negatively affect mood, health, longevity and productivity. Such disorders might also contribute to the development of other medical and psychiatric disorders, including elevated blood pressure, cardiac disease, diabetes, depression, anxiety and cancer. It also takes a significant economic toll on the US
Fellows will meet with researchers and specialists throughout Harvard Medical School who are experts in both the basic biology and the clinical significance of sleep. They will meet with experts studying sleep and epidemiology, respiration, neurology, and inflammation. They will learn about the genetics of circadian clocks and specific sleep disorders such as apnea, narcolepsy, insomnia, restless leg syndrome, parasomnias (abnormal behaviors during sleep) and epilepsy, as well as how sleep interacts with anesthesia and how it affects memory.
See complete description at HMS Media Fellowship
Applications for this spring's fellowship are due Friday, February 6, 2015, for Modern Plagues, and February 20, 2015, for To Sleep, Perchance.
Fellowship Awards
HMS will cover participants lodging and meals
HMS is not responsible for travel expenses incurred to and from Boston.
Application Process
send three to five relevant clips and two to three paragraphs detailing what you want to take away from the fellowship
please state that you have license from your editor, or usual freelance clients, to cover the topic generically in the future
Apply to only one of the two available programs
Send the above information to David Cameron, the HMS Director of  Science communication at [email protected].
For more Information visit HMS Media Fellowship e-mail David Cameron at [email protected]. or call 617-432-0441.