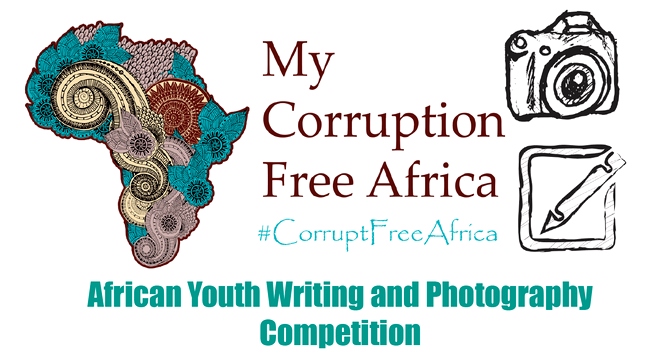 My Corruption-Free Africa Writing and Photography Competition 2015
Deadline: February 27, 2015
Corruption Watch is now accepting entries for the "My Corruption-Free Africa" Competition 2015. My Corruption Free Africa is a Pan-African writing and photographic competition that invites entrants from across the continent to send stories and images with the theme of Corruption through my eyes. Entrants may enter both the photography and writing categories, but may only submit one entry per section.
Prizes
Winner – $1 000
1st runner-up – $500
2nd runner-up – $250
Eligibility
Any African youth between the ages of 16 – 30 may submit an entry into the writing and photography competition.
Employees of Corruption Watch are not eligible to enter the competition or win awards.
Guidelines
Participants may enter both the writing and photography competition, however they may only submit one entry per section.
Each blog entry or photograph must be the entrant's original work, in its entirety, and must not infringe on the intellectual property or other rights of any third party, regardless of their origin. It is the entrant's responsibility to clear all aspects of copyright.
Photography rules
Photos must be original work, and must not be digitally altered by e.g. Photoshop or GIMP.
Entries must not have been published elsewhere, or been awarded with a prize in any other photography competition.
Visit this page for the full list of photography rules, as well as detailed technical specifications.
Blogging rules
Written entries must be original work.
Young authors can submit a fiction or non-fiction piece, but must clearly specify which genre they are writing in.
Entries must not have been published elsewhere or been awarded a prize in another writing competition.
Writers can submit their entries in their home language, but for ease of judging and to facilitate public outreach, they must also provide an English translation.
Visit this page for more detailed writing specifications.
Application Process
Participants will submit their entries to [email protected]
First round: The public votes – all eligible applications, as approved by an internal selection committee, will be made available on corruptionwatchconnected.org. The public will have the opportunity to vote for their favourite piece and the top 60 entrants (30 for writing and 30 for photography) will go through to the second round. Wildcards will be introduced to increase the chance of applicants from less ICT-enabled countries, who by definition will have a more difficult time crowdsourcing votes. The wildcards will be decided upon by the internal selection committee.
Second round: Independent panel selection – two independent panels will be nominated by Corruption Watch to review the entries and a winner, with two runner-ups, will be selected in each category.
For more information, visit My Corruption-Free Africa Competition.