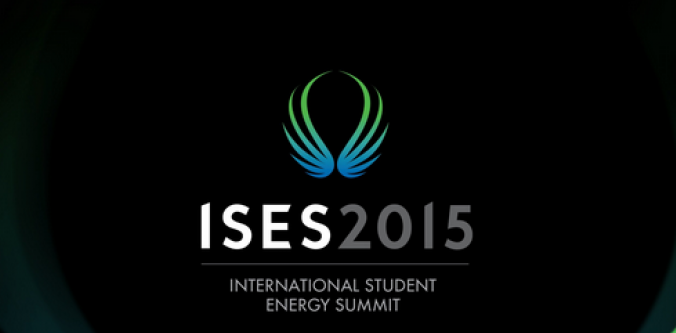 International Student Energy Summit 2015 – Bali, Indonesia
Deadline: April 4, 2015
Registration for the 2015 International Student Energy Summit taking place from June 10-13 in Bali, Indonesia is now open! The International Student Energy Summit (ISES) is a global forum that focuses on sustainable resource management and the role that students will play in defining the future of energy development. ISES is Student Energy's pinnacle event and targets international, multidisciplinary post secondary students in undergraduate and graduate studies interested in energy.
The ISES program focuses on three main pillars that address today's key energy issues:
Markets & Regulation
Global Energy Dynamics
Technology & Innovation
Designed for students by students, ISES educates delegates on current trends and issues in energy, provides valuable networking opportunities, and connects students through shared experiences.
Event Theme
The ISES 2015 event theme is "Connecting the Unconnected" and will combine the visions of "striving forward" and "leaving no one behind". In today's interconnected energy world, there is a desperate need for energy rich nations to understand energy access issues that dominate a large portion of the globe. Here in Bali, ISES 2015 will give students a new frame for evaluating the energy challenges the world faces.
Eligibility
Open to post secondary students in undergraduate and graduate studies interested in energy
Cost
Early Bird Registration – Open from January 15th until April 4th. Delegates who sign up during this time will receive a significant price discount.

Early Bird – $680
Early Bird SE Members (code required) – $340
Early Bird + $19 Student Energy Membership – $359

Second Term (Normal Registration) – Open from April 5th until May 17th. Delegates who apply in normal registration stage will have a normal price.

Regular Price – $850
Regular SE Members (code required) – $425
Regular Price + $19 Student Energy Membership – $444
Delegate Registration Fee Include:
Access to all plenary and break-out sessions hosted by world energy experts and leaders
All meals for the duration of the event
Accommodations for 3 nights
Access to networking and social events
Transportation from delegates hotel to the venue
Conference kit
Booklet and Guidebook for Delegates
Bursaries and Student Funding
The ISES 2015 fundraising team works hard to make the conference as affordable as possible for students. A huge part of that is our bursary program where we offer financial support to delegates who demonstrate financial need. There is only a certain amount of funding available so discounts offered are limited and vary based on the requirements below.
A strong need for financial support to attend ISES 2015
High enthusiasm to support sustainable global energy development
Normally, delegates will only receive a bursary to cover their delegate fee but in some cases (particularly for students in the developing world) travel assistance may be provided as well.
How to apply for a bursary
To apply for a bursary simply register for the conference as normal and on the payment page select "Apply for a Bursary". You will be asked to answer questions about why you want to attend ISES and to demonstrate your financial need. The deadline to complete and submit a bursary application is May 17th 2015.
Attending the International Student Energy Summit is a once in a lifetime opportunity. Register today to be part of the movement!
For more information, visit International Student Energy Summit 2015.