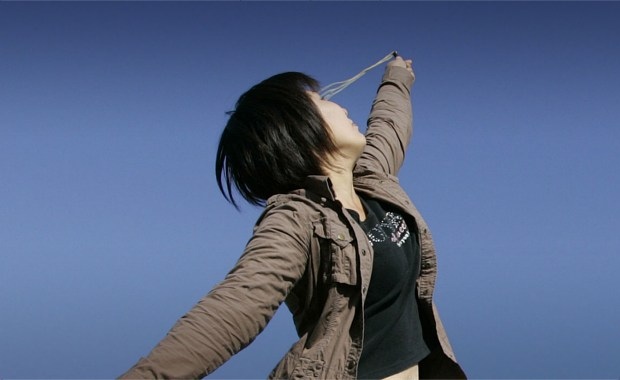 #WomenMakeItHappen – Enter the Trust Women Photo Award 2015
Deadline: February 19, 2015 
Applications are now invited for the 2015 Trust Women Photo Award, an initiative of the Thomson Reuters Foundation and Microsoft. Women make it happen! They are change makers, leaders, educators, and natural-born entrepreneurs. They lead by example and inspire entire generations.
This year, the award celebrates powerful, strong and creative women who take initiative and go the extra mile to literally make things happen. Aspiring photographers and photojournalists are invited to submit images capturing the lives and stories of remarkable women around the world achieving incredible things in their communities.
Award
One selected photo will be showcased at the Trust Women Conference on November 9-10, 2015 in London. It is the annual international event organised by the Thomson Reuters Foundation and dedicated to the advancement of women's rights and to the fight against human trafficking.
Nine finalists as selected by Thomson Reuters Foundation, Microsoft and their prestigious judges will:
Be sent a Microsoft Lumia 930 device and be required to capture additional photos using their device
Receive a copy of the 2014 edition of the 'Reuters Our World Now' photobook
The voting period is the time to engage your friends, family and supporters to vote for your work! One photographer with the highest number of votes will:
Automatically be included as the 10th finalist
Out of the 10 finalists one selected photographer will receive:
The prestigious Trust Women Photo Award
A showcase of their photograph at the Trust Women Conference (taking place on November 9-10, 2015 in London)
An all expenses paid trip to attend a Mobile Journalism training course
The opportunity to have their portfolio reviewed by the Thomson Reuters Foundation multimedia team
Exposure on Thomson Reuters Foundation, Trust Women, and Microsoft's social channels
An interview published on Thomson Reuters Foundation's award-winning website trust.org.
Eligibility
Open worldwide to participants ages 18 and older

Due to shipping limitations, participants from the following markets are not eligible for prizing: Afghanistan, Algeria, Angola, Argentina, Armenia, Azerbaijan, Bahrain, Bangladesh, Brazil, Bulgaria, Cambodia, China, Columbia, Dominican Republic, Egypt, Ghana, Honduras, Hong Kong, Indonesia, Israel, Jordan, Kuwait, Lebanon, Malaysia, Mexico, Moldova, Nepal, Pakistan, Peru, Russia, Saudi Arabia, Serbia, Singapore, Sri Lanka, Taiwan, Thailand, Tunisia, Turkey, Ukraine, Uzbekistan, Vietnam, Yemen, Zimbabwe.

Participants must submit: photography (JPG or PNG, max size 5MB) which can be taken on any device
Photography submitted must be original (meaning not using third party copyright materials) but can be pre-existing or created especially for this opportunity
Participants must have a valid passport and be eligible to travel to the country where the 'Mobile Journalism' Course is taught (in English)
A qualified submission is one which meets all the Terms & Conditions, Guidelines and Official Rules
How to Enter
This Creative Invite consists of two rounds.
Round One
Submit your best photograph that captures the theme: "Women Make It Happen" (one photo per participant)
Thomson Reuters Foundation and Microsoft's internal visual and creative teams will select 9 finalists; The Highest Voted is automatically the 10th finalist
Submission deadline is February 19th, 2015.
Round Two
Each of the 10 finalists will be provided with a Microsoft Lumia 930 (known as a Lumia Icon in the U.S.) and will be required to submit a portfolio of 5 photos based on a new brief
One photographer will be selected by Thomas Reuters Foundation, Microsoft and their judges to receive the prestigious Trust Women Photo Award along with additional prizing
For more information, visit Trust Women Photo Award.