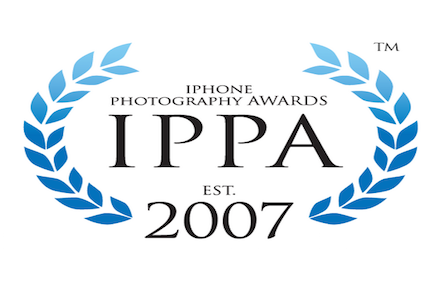 2015 iPhone Photography Awards- Win Apple Products
Deadline: March 31, 2015
Call for entries- 8th Annual  Awards!! iPhone Photography Awards™ (IPPAWARDS) is the first and the longest running iPhone photography competition since 2007. IPPAWARDS has been celebrating the creativity of the iPhone users since the first iPhone has inspired, excited and engaged the users worldwide. Since then every year, IPPAWARDS has selected the best shots among thousands of images submitted by iPhone photographers from 80+ countries around the world.
Categories
Animals, Abstract, Architecture, Children, Flowers, Food, Landscape, Lifestyle, Nature, News/Events, Panorama, People, Portrait, Seasons, Still Life, Sunset, Travel, Trees, Others.
Eligibility
Open to everyone worldwide
Prizes
All photographers compete for the 3 IPPAWARDS Photographers of the Year. 1st, 2nd and 3rd place.
Top Prizes : All entries compete for the prestigious IPPA Photographer of the Year Award title, and the top 3 winners will receive an upcoming product (available when authorized for sale from Apple).
19 Gold Bars : The top entry from each of the 19 IPPA categories will win a Gold Bar from the most recognizable private gold mint in the world. The work of the top winner and the 1st, 2nd, 3rd Place Winners on each category will be publicized on IPPAWARDS online gallery and any published IPPAWARDS materials.
Certificates in all Categories : All 1st, 2nd and 3rd place winners from each categories will receive a IPPAWARDS certificate.
Honorable Mentions : IPPAWARDS judges will award several Certificates of Honorable Mention to entries to acknowledge talent as they deem fit.
Requirements 
All images must be taken with an iPhone, iPod or an iPad.
The photos should not be altered in Photoshop or any desktop image processing program.
The use of any iPhone/iPad App is permissible. iPhone add-on lenses can be used.
The submissions must be in the original size or not smaller than 1000 pixels in either height or width.
How to Enter
Select the number of images you want to submit and "Add to cart".
View your cart and follow the "check out" process to place your order.
In the order confirmation page, select your images and upload.
You can always view your submission history in your account page by login in.
Entry fees: 1 image:$3.50, 3 images:$7.50, 5 images:$15.50, 10 images:$27.50, 15 images:$35.50, 20 images:$50.00, 25 images:$57.50. There are no limits in the number of entries however we recommend that you only submit your best ones.
For more information, visit IPPAWARDS.