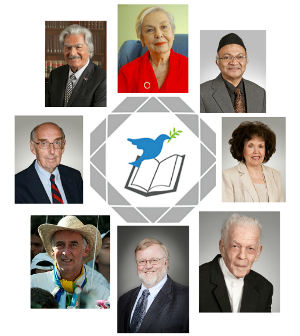 2015 El-Hibri Foundation Peace Education Prize – $30,000 Award Prize
Deadline: May 17, 2015
The El-Hibri Foundation awards an annual Peace Education Prize to an outstanding scholar, practitioner or policymaker.  Established in 2007 by Fuad and Nancy El-Hibri, the Prize recognizes individuals and organizations for their noteworthy or influential contributions to the field of peace education
Award
A $30,000 award and is presented at an annual event in Washington, D.C.
Eligible Nominees
Eligible nominees or applicants may come from diverse backgrounds from around the world:
Scholars/Researchers in diverse fields who have produced influential research demonstrating the effectiveness of peace education or its building blocks (such as social emotional learning);
Teachers or administrators who have advanced peace education in school or university settings;
Social change activists who have promoted peace education in communities or used innovative methods, such as social media, to spread it widely;
Policymakers who have championed peace education successfully.
Selection Criteria
The Prize is designed for individuals who have:
Demonstrated the effectiveness or impact of peace education initiatives or programs as a tool of peace building;
Raised public awareness about the positive impact of peace education programs and activities;
Encouraged the widespread adoption or integration of peace education values and curricula, activities or programs in schools or community settings.
Laureates are also selected on the basis of the following criteria:
(i) Productivity: Having produced significant and tangible outputs, such as books, articles, seminars, campaigns or established important organizations;
(ii) Innovation: Having developed creative or novel techniques and approaches or cross-disciplinary collaborations that demonstrate the impact and effectiveness of peace education through methods of evaluation; or
(iii) Influence: Having their approaches, techniques or products widely used by others to promote better understanding about, or improved delivery of, peace education.
Nomination Process
All nominations must be submitted online. Click here for the online application form.
Nominations could be submitted either by an individual applying for the Prize or nominating another person.
For more information, visit El-Hibri Foundation or [email protected]