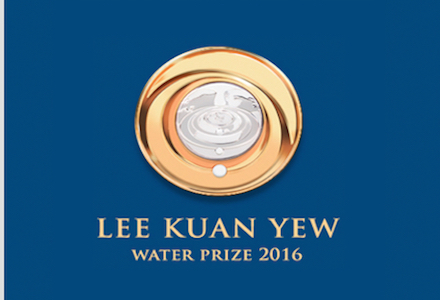 Lee Kuan Yew Water Prize 2016- $300,000 Prize
Deadline: June 1, 2015
Lee Kuan Yew Water Prize honours outstanding contributions by individuals or organisations towards solving the world's water challenges by applying innovative technologies, policies or programmes which benefit humanity. The prize, started in 2008, comprises $300,000, a certificate and a gold medallion. It is awarded as part of the Singapore International Water Week held every two years in Singapore.
The Lee Kuan Yew Water Prize 2016 Call for Nominations is the first in a series of events that will be held in 2015, in the lead up to The Singapore International Water Week (SIWW) 2016. SIWW is the global platform for the sharing and cocreation of innovative water solutions. Comprising the Water Leaders Summit, Water Convention, Water Expo and Business Forums, it culminates in the presentation of the Lee Kuan Yew Water Prize.
Prize
The Lee Kuan Yew Water Prize 2016 laureate will receive S$300,000, a certificate, and a gold medallion at the award ceremony to be held during The Singapore International Water Week (SIWW) 2016.
Eligibility
Open to qualified individuals and organizations.
Qualified parties, such as leaders of international water companies and water utilities, top academics in water research, policy and management, heads of international organisations, members of government, or distinguished individuals in the field of water are welcome to submit nominations for this prize.
Rules for Nomination
Self-nominations and nominations by family members are not allowed.
The Nominator can nominate multiple Nominees.
The Nominator should seek consent from the Nominee(s) before submitting the online form.
The Prize Secretariat has the right to verify with the Nominee(s) whether consent has been sought for the nomination to be valid.
The Nominator has to submit a citation as part of the online submission.
How to Nominate 
Nominate online here.
Please ensure that you have the following details before you proceed.
1) Information for Nomination

Name of Nominee(s)
Contact information (phone, mobile, fax, email and mailing addresses) for both nominators and nominee(s)

2) A softcopy of the citation document for uploading. Please download the template here.
3) A softcopy of the Nominee's CV with photo (individual) or prospectus/write-up (organisation) for uploading.
For  more information, visit Lee Kuan Yew Water Prize.