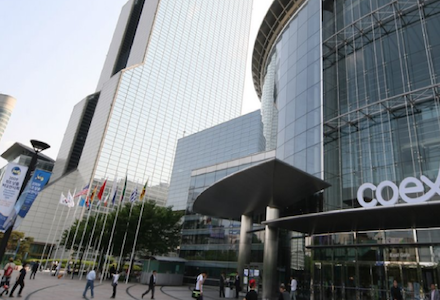 Apply to attend the 2015 Global Hackathon in Seoul, South Korea (fully-funded)
Deadline: Ongoing
Global Hackathon Seoul is a unique opportunity to drive social and technological change, on a monumental scale, by instilling the hacker mindset in South Korea. This is the Hackathon Olympics. Join a global community of top developers, designers, and entrepreneurs to be exposed to cutting-edge tech trends and the vibrant culture of Seoul. They're calling on all creators and leaders to unite on this world stage, to champion change and inspire a nation.
The Mayor of Seoul invites you to hack in South Korea from July 29th to August 1st, 2015 at the Convention and Exhibition Center (COEX) in Gangnam, Seoul.
Benefits
Reimbursement for international flights. More details will be provided once you are accepted.
Prizes may be awarded
Experience Korean music, food, and culture.
Eligibility
This is open to developers, designers, and creators between the 18-25 years of age (during the time of the event)
If you have taken time off to serve in your country's required military draft, the age range can be extended by two years.
They are looking for:
hackers and designers who are creative and innovative, and have hacked on mobile, web, hardware, and design!
kind and enthusiastic people who have a global perspective
people with some technical experiences
How to Apply
Apply online here.
For more information visit Global Hackathon.