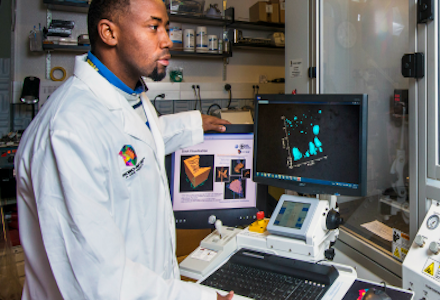 East African Development Bank Scholarship Program For STEM in USA (Fully-Funded)
Deadline: January 25, 2016
East African Development Bank in partnership with The Africa-America Institute is pleased to announce the EADB STEM Scholarship for Teachers and Lecturers. Scholarships will be available to students with a bachelor's degree with an interest in pursuing a graduate degree in the field of math, science, technology and engineering in the United States at Rutgers University and New Jersey Institute of Technology, world-class universities less than an hour away from New York City.
Eligibility
Successful applicants must be:
A university graduate with a Bachelor's degree with First Class/Upper Second Honors in Mathematics, Sciences or Engineering.
Under 40 years of age and a citizen of the EADB Member States: Rwanda, Kenya, Tanzania, and Uganda.
Experienced Teachers and Lecturers of tertiary institutions, polytechnics with at least 3 years full-time teaching experience
Working full-time in public, government owned institutions.
Committed to returning to their home country, to teach in a public government owned institution which is a mandatory requirement.
Diligent in successfully completing the application process by the allotted deadlines at Rutgers University and New Jersey Institute of Technology.
Scholarship Worth
This fully funded scholarship will provide full tuition, room and living expenses within a stipulated budget.
A qualified scholarship recipient will receive:
Full tuition, room and board plus living expenses and student's annual health insurance so to pursue a Master's degree in math and engineering.
Round-trip ticket to the USA at the beginning of the program and back to their home country in East Africa after the completion of the program.
Information about internships at top American and local companies working in Africa.
How to Apply
Send your application to EADB/AAI to email, [email protected], with the below information. All submissions must be in Microsoft Word or PDF format. Terms and conditions apply. Application deadline is January 25, 2016.
Your name and contact information including physical address
A copy of your Bachelors degree
Your final grades
One page essay on how you imagine the masters level education would advance your own career; and how you would then make a positive impact in advancing STEM skills development in your home country; also specify  why you should be added to the pool of the applicants who can apply to Rutgers University and New Jersey Institute of Technology
Letter of support from your employer committing to employ you on completion of studies.
Upon review of your application, EADB committee will notify those who have been selected to proceed with the application at Rutgers University and New Jersey Institute of Technology.  Only these candidates will be required to take the GRE and TOEFL standardized tests
Important Dates
Rutgers
Application deadline at Rutgers University for Master applicants: March 31, 2016
First day of school at Rutgers University for Bachelor and Master: September 6, 2016
Note: International students' orientation week is the last week in August each year. 
New Jersey Institute of Technology (NJIT)
Application deadline at New Jersey Institute of Technology for Master applicants: May 1, for the Fall and November 15 for the Spring Semester.
First day of school at New Jersey Institute of Technology for Bachelor and Master: September 6, 2016.
For more information, visit EADB Stem Scholarship.