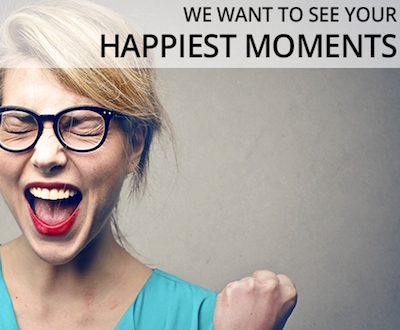 The Sound of Happiness Video Contest (500€ Prize)
Deadline: January 9, 2016
Record a video or audio with your understanding for Sound of Happiness for a chance to win a cash prize. This contest challenges you to participate with a video or audio file of yourself where you are sounding happy. Your favourite team scored the most important goal? Record it! You're celebrating something? You got married? Record it! Spread the Sound of Happiness!
Eligibility
You must be the owner of the copyrights for the media file.
This contest is free to enter.
You must participate with a good quality media file.
You must be 14+ years old to participate in a contest.
You must provide your real names, telephone number, e-mail address, age, job position and country of residence into your Voubs profile configured from profile settings.
Every user may participate with as many entries as he or she wants to.
Awards
First Round winner from the public vote: 100 Euro cash award.
Second Round winner from the jury vote: 1st place – 400 Euro cash award.
How to Apply
Create a Voubs account online and submit your file via an online application.
For more information, visit The Sound of Happiness Video Contest.