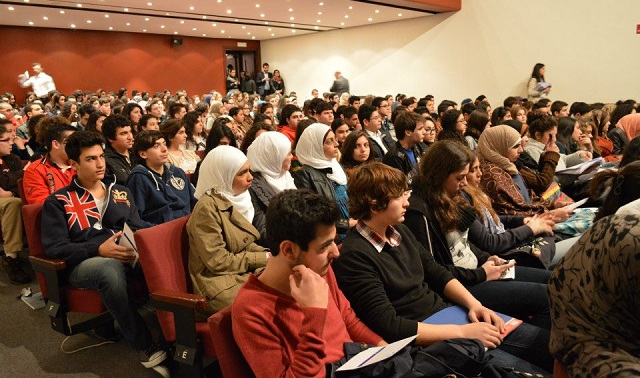 EU/MENA Regional Youth Exchange Programme on Gender Equality 2016
Deadline: April 1, 2016
The Swedish Institute Alexandria (SwedAlex) and the Danish Egyptian Dialogue Institute (DEDI) are inviting young people from the region (EU-MENA) to apply for a Regional Youth Exchange Programme (YEP-EU/MENA) in Alexandria, Egypt on May 27 – 30. The theme for this year's forum is gender equality with an aim to conceptualize a gender agenda that is conducive and sustainable.
The four days' program will include interactive activities mainly based on participant's insights and knowledge. There will be also lectures and roundtable discussions by a group of European and Arab academics, researchers and prominent speakers on gender equality. The programme will address the following sub-themes:
What is a gender agenda?
Equality and/or Feminism.
Gender Equality and Political Parties.
Benefits
Swedish Institute Alexandria and DEDI will cover all costs relevant to the forum including flights, accommodation, and meals.
Eligibility
Eligible participants should be working in a NGO, a government body, or an active member of a political party. Or a student doing research in the area of equality, gender, and development;
Between the ages of 22 to 32;
Be from MENA Region and Europe;
Be fluent in English.
Selection Criteria
Only 30 participants are needed to represent the MENA region and the EU. The Swedish Institute in Alexandria and the Danish Egyptian Dialogue Institute believe in equal opportunity, hence they will ensure there is a gender balance in the accepted applications.
Application Process
The following documents are required for applying (Only complete application packages will be accepted):
Your CV;
Biography – One paragraph + a recent picture;
Letter of motivation, explain in 500 words why you think you should be invited to this event given your current position, how will this event contribute to your development or engagement on the topic, what do you expect to learn during the forum;
Contact information sheet (Email/Phone number/Address/Nearest Airport);
A presentation in less than 8 slides about a successful project/initiative in your country that has contributed to changing gender perception or about a person that has contributed to making significant changes in gender policies in your country
If you have any questions please don't hesitate to write to the email address: [email protected]
For more information, visit EU/MENA Youth Exchange Program.