Happy New Month!
We are pleased to announce Teminioluwa Ajayi from Nigeria as the March 2016 Young Person of the Month. Temini, as he is fondly called, is a Medical Student at the Duke University School of Medicine after graduating from Texas A&M University with a BSc. In Molecular and Cellular Biology and a Masters in Public Health. The 23 year old is the current Executive Director of Grow With Nigeria (GWN), a nonprofit organization dedicated to giving secondary school students the knowledge and skills they need to make informed decisions about their careers.
Read more about his inspiring work below.
TEMINIOLUWA AJAYI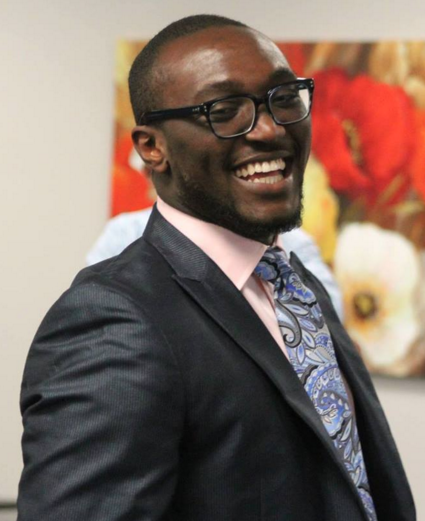 Teminioluwa Ajayi is a 23-year-old Nigerian native who graduated from Texas A&M University with a BSc. In Molecular and Cellular Biology and a Masters in Public Health. Following his graduate training, he worked as a Program Manager for a year at the National Institute of Environmental Health Sciences Translational Center at Texas A&M. He is currently a second year medical student at Duke University School of Medicine.
He is also the current Executive Director of Grow With Nigeria; a nonprofit organization dedicated to giving secondary school students the knowledge and skills they need to make informed decisions about their careers. The organization is currently in its third year of operations and has impacted over 80 students so far. GWN is currently raising funds to support its summer program for students in Nigeria.
During his collegiate and graduate training, he served in leadership roles including being the Vice President of Compliance at the Institute for Health Improvement (CIHI) and Co-president of Evolutionary and Comparative Medicine Interest Group (ECMIG), a consortium of members from 3 universities across North Carolina. Temini is very devoted to service and believes service should be one of the core pillars of any society. He is involved in multiple service projects both in Durham, NC and in his native community in Lagos, Nigeria.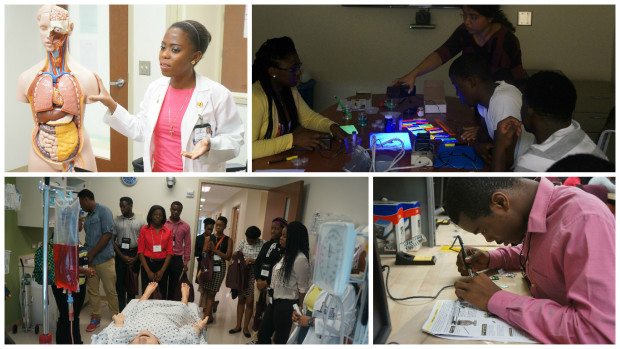 On How Developed Passion for Medicine
Temini has long been interested in Medicine. But if he had to pinpoint that "eureka" moment when he became confident in his career choice, it was after reading "Gifted Hands" by Dr. Ben Carson. He is strongly driven by faith and that was one of the qualities he though the had in common with Ben Carson. Dr. Carson attributed much of his success to God, and at this point of Temini's career, he feels the same way. The more he learned about Ben Carson and what he had achieved, the more intrigued he got. He of course went ahead to read his 2 other books; "The Big Picture" and "Think Big". Ben Carson is still one of his biggest role models today and he very much hopes to achieve as much as he did in his lifetime, although probably in a different field.
For Temini, medicine always felt like a higher calling. He loved the altruistic nature of the profession and loved that it was a profession centered on hope. For him, it is also a very intellectual field and it is just a wonder to see the many things the body is capable of. Temini has pursued medicine since then, with no plan B, and as he says, he has no regrets.
Awards and Recognition
Temini has won a number of awards including the Charles Phillips Health Policy and Management award, Duke Global Health project award and more recently the NIEHS Research Fellowship Award.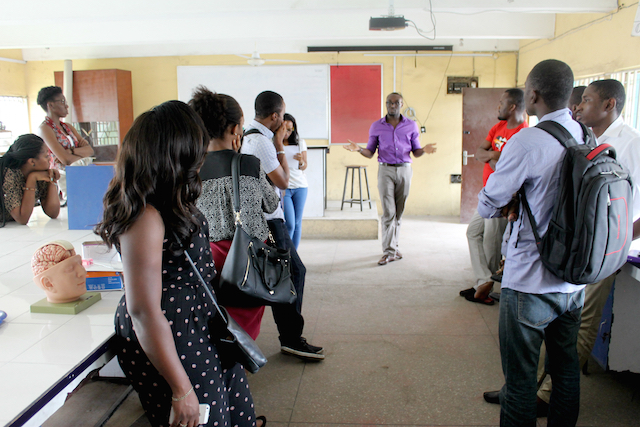 What Inspires Temini?
He tells Opportunity Desk, "My family, and close friends that have essentially become family, inspire me; I have never had a group of people that believe in me so much no matter what. I am also inspired by the work that needs to be done. President Obama once mentioned in an interview that it is the work that keeps him going in tough times. Knowing there is still work to be done helps clear out distractions. I believe in the same principle; as long as I believe in what I am doing, and there is even just one person that sees the vision, I just focus on the work and hope that the result will speak for itself. So far, I have been blessed to achieve some measure of success and I would attribute all of that success to God."
Final Words for You(th)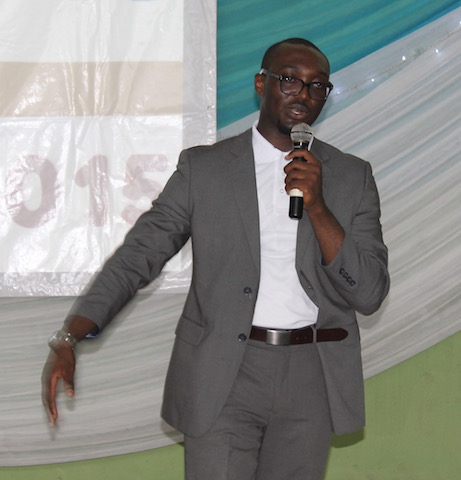 To young people, Temini advices: "Start early. Try to learn as much as you can, as quickly as you can. Don't confine yourself in any one box. Learn, learn, and learn some more. I usually say if you wait till you need the information before you get it, you've lost the opportunity. Read widely and learn to network efficiently – grow your social capital. Find a mentor that's willing to challenge you and keep them. One of the most transformative periods in my career was a 1-year professional experience I had with a mentor. She challenged me so much and it completely changed my paradigm. It truly made all the difference.
Hold tight to your integrity. It is really all you've got. There's nothing more valuable to people than someone they can trust. Remember that every journey starts with a step, so think big and be motivated to solve big problems, but be willing to do the mundane work, especially at the early stages. Find a great team and learn from them. Always keep people that are smarter than you in your circle. At Grow With Nigeria, I work with the most fantastic set of individuals that inspire me everyday. They truly are the ones behind all the magic. Lastly, you've got to believe in something. When things get tough – and they will, sometimes your faith is all you've got to hold on to."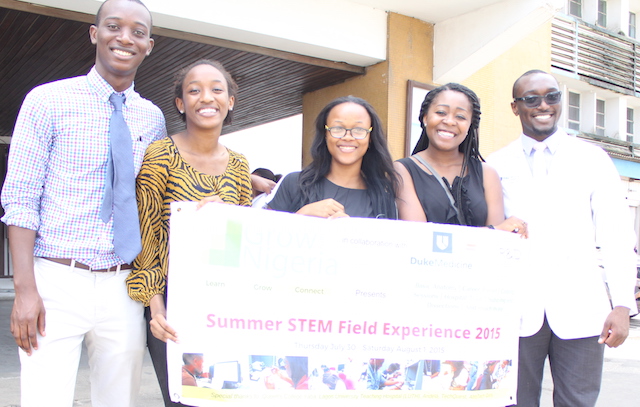 To learn about what GWN is doing and to support Temini's vision, please visit: http://igg.me/at/mifps0UUO5I, connect with GWN on Facebook and LinkedIn
———————————————————————————————————————————
Who will be the Next Young Person of the Month?
You can be the next Opportunity Desk Young Person of the Month! All you have to do is get a friend to recommend your work or fill out the nomination form here. We want to use the platform to recognize and celebrate the efforts of amazing young people around the world. O! And you must be an active Opportunity Desk member, either as a fan, reader or subscriber!
Don't miss any updates in the future. Join Opportunity Desk on 46,000+Facebook, 8,500+Twitter, 47,000+Group or Subscribe via Email below!