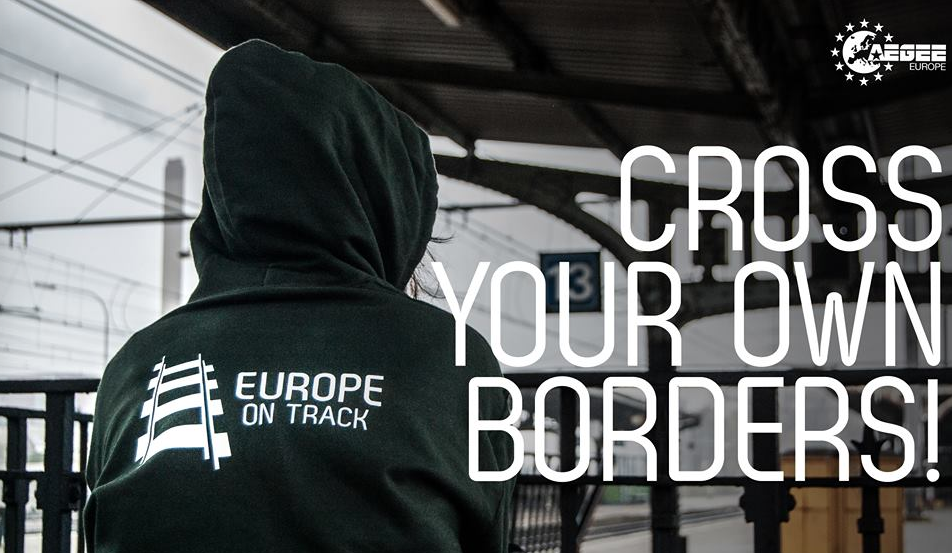 Call for Travellers for Europe on Track 2016: Win a trip across Europe!
Deadline: March 23, 2016
Do you like traveling, meeting new people and talking about European politics? Apply now for the third edition of "Europe on Track" on the theme: Borderless Europe. The "Europe on Track" project was launched to capture young people's vision and wishes for Europe in 2020.
The Europe Student's Forum is looking for people who can travel across Europe for a month (with Interrail).
The trip starts in 
Brussels and ends in Bergamo. You would visit lots of different cities and get to meet a ton of new people whilst doing workshops and finding out what people think about Europe. This year is special since some of the travellers will be heading to the UK to talk to people about the referendum and what this could mean moving forward.
Eligibility
Open to people from across the world, especially the Council of Europe countries
Applications should be not be more than 30 years old.
You can apply even if you're not from the EU
Selection Criteria
They are looking for people with one of 3 profiles:
Interviewing/Blogging – high level of English and writing skills. Send us a piece of your writing! (500 Characters)
Photography – experience in traveling photography (preferably bring your own camera) Show us your photos! (5 pictures)
Video-making – professional video-making skills (preferably with your own equipment) Send us a video you made!
Application
Note that the deadline is on March 23 at 23:59 CET.
For more information and to apply, visit Europe on Track.