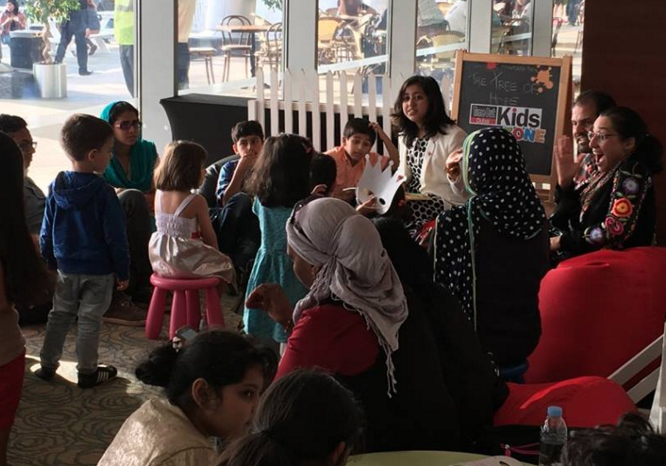 Kehkashan Basu from India/UAE is the OD Young Person of the Month – April 2016
It's April Full!
We are excited to announce 15 year old Kehkashan Basu as Opportunity Desk April 2016 Young Person of the Month. Kehkashan is a multiple award-winning young activist and eco-warrior who has been impacting the global fraternity with her work on the environment, gender equality, peace, sustainability and social upliftment. She is an Indian citizen, but lived all her life in Dubai, UAE. Kehkashan is the founder of Green Hope UAE and holds several eminent positions, such as the current Youth Ambassador at World Future Council and the Global Youth Ambassador at A World at School. She has also served as UNEP's Global Coordinator for Children & Youth.
The story behind the success of this brilliant teenager will blow your mind. Read below:
KEHKASHAN BASU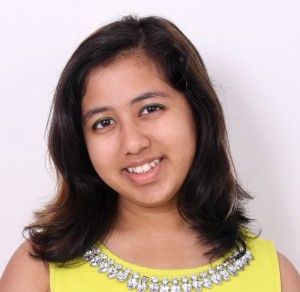 Kehkashan is the Founder and President of a youth organization, GREEN HOPE UAE. She is a young activist well known for her environmental activism and youth empowerment among the UAE community.
Born on 5th June, which is also World Environment Day, Kehkashan feels that it was pre-ordained that she should grow up to be an eco-warrior. Kehkasha's youth organization, GREEN HOPE UAE, seeks to provide a networking platform to children and youth in the region to carry forward the Rio legacy through several environmental workshops and ground level projects on climate justice, stopping land degradation, biodiversity conservation, waste segregation and reversing land degradation. It now has over 1000 members across the Middle East, India, Brazil, USA, Canada, Europe and SE Asia. The World Bank invited Kehkashan to share the Green Hope initiative at their 2015 Youth Summit held in Washington DC on 17th November, 2015.
Spreading the message of peace and sustainability has been her passion since she was only 8 years old and she has worked tirelessly to enlist the support of children and youth across geographical boundaries. In 2013, she was elected for a 2 year term as UNEP's (United Nations Environment Programme) Global Coordinator for Children & Youth and a member of its Major Groups Facilitating Committee and she is the youngest person and the first minor, ever, to be elected into this position in the history of UNEP.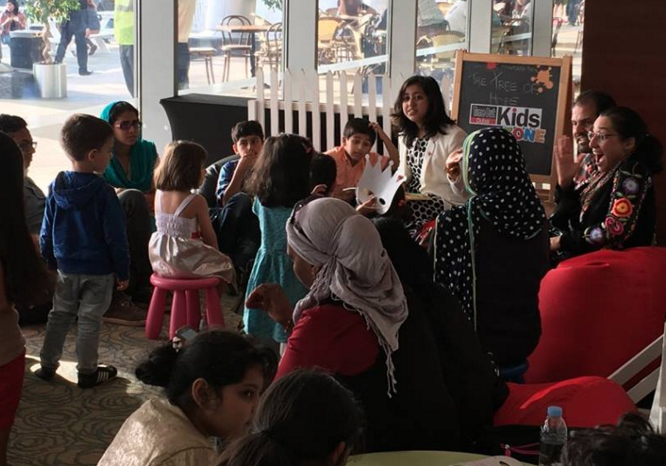 Kehkashan campaigns globally for gender equality, sustainable consumption, future justice, rights of the girl child and the right to education. She is a member of the Commission on Ending Violence Against Women and Girls at the World Future Council, Germany and a Volunteer with the World Youth Foundation.
Empowering young people is her passion and she spends a lot of time personally training and guiding young people, especially girls, to conduct "on the ground" campaigns on mitigating climate change.
In recognition of her work on gender equality, she was invited to speak at the European Union Parliament in Brussels in October 2015 as a part of the European Week of Action for Girls. She was invited by UN Women to New York to speak at their "2014 Leaders Forum on Women Leading the Way on climate change" and thereafter took part in the historic New York Climate March.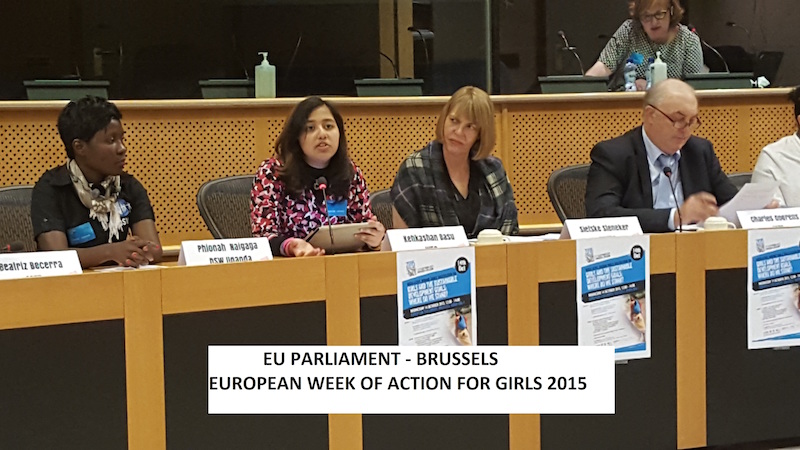 Awards and Achievements
Academically brilliant, she has always topped her class and has been twice awarded, in 2010 and in 2013, the Middle East's most coveted education award, HH Shaikh Hamdan Award for Distinguished Academic Performance. She is an acclaimed poet and prolific writer and her poem won the Taaleem Poetry Award at the 2012 Emirates International Festival of Literature. The GOI Foundation Japan and UNESCO awarded her the 2nd prize winner in the 2014 International Essay Contest for Young People from among 13,635 entries from 151 countries. She was amongst the winners of The Living Rainforest U.K. International Essay Competition in 2012 and was also a winner in their 2013 event and was invited to speak at their prize ceremony held in Seychelles. She is a talented musician, proficient in singing, guitar and the piano and won 3rd prize at the prestigious inaugural UAE International Chopin Piano competition. She won silver at the UAE national level BLOCKBUSTER quiz competition and reached the finals of 2013 Spelling Bee championships.
In recognition of her exemplary work on climate justice , the UK Youth Climate Coalition chose her as one of the "Climate Heroines" of 2014. She is an active volunteer with Dubai Cares and her relief work for the victims of Typhoon Haiyan was recognised by the Philippines Embassy. Dubai Municipality awarded Kehkashan and her organisation with the 2014 First Ambassador of Sustainability Award . The Knowledge and Human Development Authority (KHDA), which is governing education body of Dubai has accorded partner status to Green Hope and based on this support, she regularly conducts environment academies at schools across the country. Connect4Climate , USA has also accorded it partner status.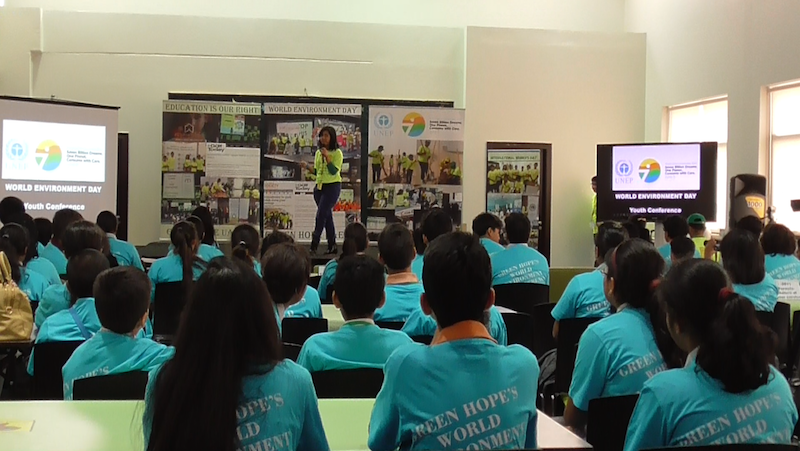 In her role as the voice of children and youth, she has spoken at over 45 United Nations and other international summits, travelling to over 20 countries notable amongst them being the Rio+20 Earth Summit in Brazil , COP18 in Doha Qatar, 12th United Nations Youth Assembly in New York, the 2014 World Bank Youth Forum -Washington DC, Arab Water Strategy Summit in Jordan, the United Nations Environment Assembly in Nairobi, The UNEP TUNZA summits in Indonesia and Nairobi, the World Conference of Youth in Colombo, the COP 20 UN Climate Change Summit in Lima, Peru amongst others. She spoke at the Bonn Town Hall in Germany on invitation by its mayor in 2013.
On 20th September, 2015, Kehkashan launched her first book , "The Tree of Hope" at the United Nations in New York , during the UN Children's Summit. The book tells the story of young people taking actions to mitigate climate change and Kehkashan received a Gold Award from "Voices of Generations" for this book.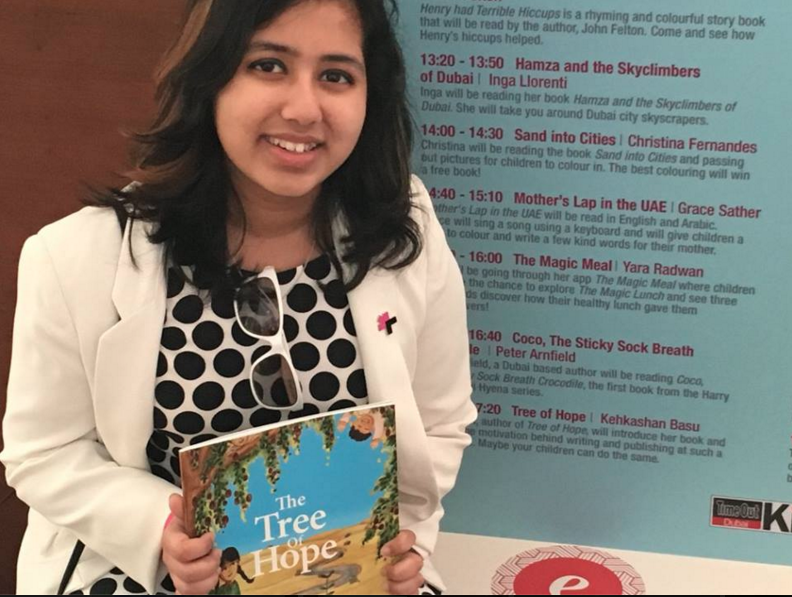 For her environmental advocacy at a global level, Kehkashan has received international awards from UNCCD (United Nations Convention to Combat Desertification ) in 2012 , the 2012 Korea Green Foundation award , the 2013 International Young Eco-Hero award from Action for Nature, USA & the 2014 Kids are Heroes , USA award , 2014 GESS award as Ambassador for the Environment , 2014 Solar Pioneer Award , the 2014 GOI Peace Foundations International Essay Competition – runner up prize and the 2014 NRI ( Non Resident Indian ) of the Year . Most recently she has been received the International Diana Award in recognition of her work as an active campaigner.
Her internationally acclaimed work on sustainability has resulted in her appointment as the Youth Ambassador of World Future Council – Germany, Ambassador for IDEAS for US, Global Advisory Council member of Young Men 4 Gender Equality -USA, the 2013~2014 Global President of the Children's Board for Plant-for-the-Planet – Germany, the Chairperson of the UAE chapter of the International Youth Council, Hub Leader for Children of the Earth and a Global Youth Ambassador for A World At School to promote the cause of global education.
How Kehkashan started out!
As a young girl, Kehkashan was deeply moved by the poverty of slum children during a visit to Mother Teresa's home in Kolkata. She decided to make a difference to alleviate the suffering of children and protect their rights.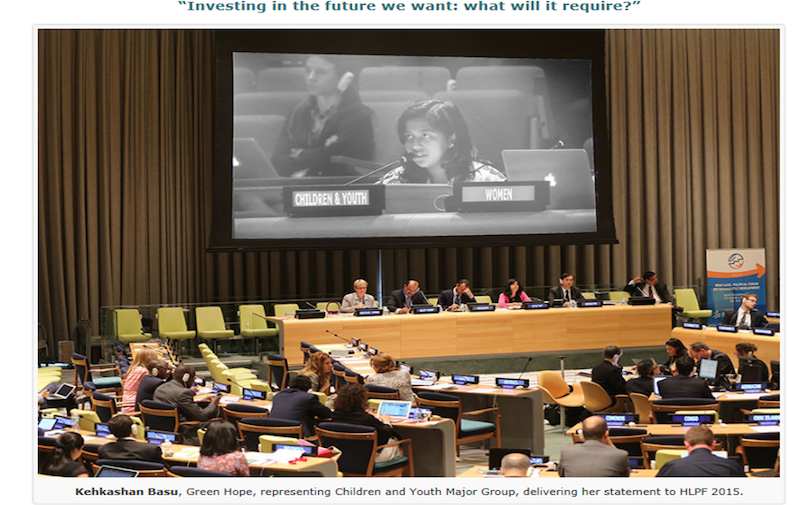 She firmly believes that young people have the potential to define their own destiny but to do so , they need education. To facilitate this, she founded Green Hope on her return from Rio+20 ( the Earth Summit held in Brazil in 2012, where she was one of the youngest international delegates) and uses this platform to provide Education for Sustainable Development, while also coordinating the efforts of the members of her organisation on community campaigns to positively affect the lives of underprivileged children. She spends much of her time, to personally train the young members of her group on the various aspects of sustainability and these members then go out and conduct workshops and academies to reach out to a larger audience.
Kehkashan believes that children have the fundamental right to go to school and not be forced to work instead. She is a Global Youth Ambassador of "A World at School" and through this promotes this right to education.
On What Inspires Her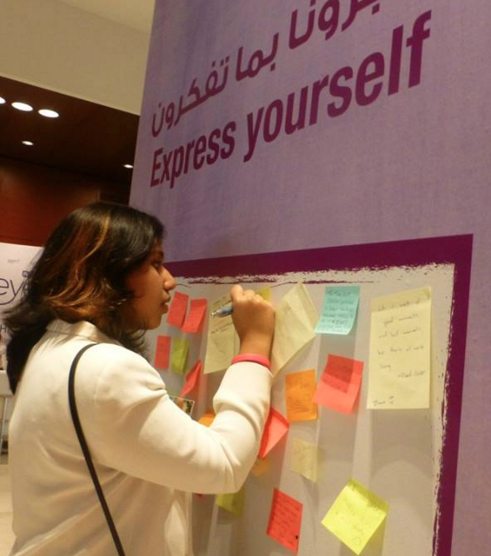 Kehkashan is deeply inspired by Robert Swan's quote "The greatest threat to our planet is the belief that someone else will save it". She is appalled by the general apathy of civil society towards the environment and as a young sustainability crusader, she has been working to spread awareness to break free these shackles of apathy.
The success of the Green Hope initiative is a lesson to all that young people can "be the change" through active involvement and passion. Kehkashan wants to stop violence against children and establish their right to education. This is a huge challenge especially in the regions torn apart by war.
In the near future, she wants to work specifically to alleviate the sufferings of refugee children and lobby governments and civil society to stop their trafficking and abuse.
Final Words for YOUth
In Kehkashan's words "Children are the future of the planet and we have a fundamental right to a life of dignity. Do not underestimate our potential. Give us respect and equal opportunity so that each one of us can blossom"
Kehkashan is an utterly selfless and modest person who finds joy in the happiness of her peers. She is a proficient and confident public speaker, able to hold her own in the adult world and conveys her message of youth empowerment with conviction. She is mature beyond her years and her positivity motivates her peers to follow her in the pursuit of equality. Even though she has been a victim of cyberbullying, she has turned this harrowing experience into one of strength by standing up to it and publicising her ordeal so that it encourages other victims to stand up against it as well.
Connect with Kehkashan on LinkedIn, join her on Facebook and Twitter @kehkashanbasu
———————————————————————————————————————————
Who will be the Next Young Person of the Month?
You can be the next Opportunity Desk Young Person of the Month! All you have to do is get a friend to recommend your work or fill out the nomination form here. We want to use the platform to recognize and celebrate the efforts of amazing young people around the world. O! And you must be an active Opportunity Desk member, either as a fan, reader or subscriber!
Don't miss any updates in the future. Join Opportunity Desk on 48.7k+Facebook, 8.9k+Twitter, 48k+Group or join 15k+Subscribers via Email below!