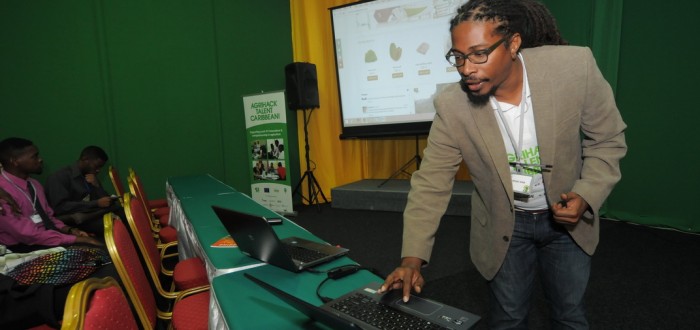 Enter the Pitch AgriHack 2016 for Young e-Agriculture Start-ups (Up to 15,000 Euros in cash)
Deadline: September 25, 2016
Pitch AgriHack is a new component of the AgriHack Talent program of the Technical Centre for Agricultural and Rural Cooperation ACP-EU (CTA). The ultimate objectives are to help develop business services offered by young e-agriculture start-ups as well as to contribute to accelerating the adoption of innovations for stronger productivity by the agrifood sector in African, Caribbean and Pacific (ACP) countries.
Pitch AgriHack will:
provide a business training boot camp to selected start-ups;
conduct a pitching competition;
offer grants and facilitate access to investments, additional capacity building and promotional opportunities.
Categories
Two categories are available:
Early stage platform: This is for e-agriculture applications and platforms that have already been developed but still need software or business model improvements. Participants must be able to demonstrate the business potential and functional features of their applications or platforms.
Advanced platform: This category is for e-agriculture applications and platforms that are already in operation and generating  revenues.
Prizes
Winning start-ups will receive grant up to Euros 15,000 in cash to advance their services, apart from investment and capacity building opportunities that may be facilitated by stakeholders involved.
Eligibility
Open for young ICT start-ups from African, Caribbean and Pacific countries, offering services to the agriculture sector;
The entrepreneurs should be owners of an already developed e-agriculture/ICT4Ag application or platform.
Application Process
Start-ups will provide details on problems addressed, the technical solution proposed, key metrics, customer segments targeted, unique value proposition compared with the competition, cost structure, revenue streams and other business strategy inputs;
They will also demonstrate that they are incorporated or are already about to close this process. Starts-ups may register directly or be nominated to enter Pitch AgriHack.
Important Dates
Deadline for registration and nomination: September 25, 2016
Announcement of selected finalist start-ups which will take part in the boot camp and pitching physical event: Week of 22 October 2016
Boot camp and pitching events: November 22 to 24, 2016 in Kenya
For more information, visit Pitch AgriHack 2016.