Guest Post
Recently, Facebook founder, Mark Zuckerberg visited two countries in Africa – Nigeria and Kenya. While on his trip, Mark lost over $200 million in a failed SpaceX Rocket launch. One of our OD users, Chinonso Ogbogu from Nigeria writes about this failure and lessons we can take away from it.
#ForEntrepreneursOnly
While some were busy fighting to take selfies with Mark Zuckerberg and argue over his t-shirt and suit and squeeze to tell him all their problems – including how their girlfriends broke their hearts or how their soup last night didn't have enough meat in it, he just lost over $200 million (that's over N60 billion) in a Thursday's failed SpaceX Rocket launch that was meant to bean internet service remote parts of Africa and the world via the internet.org initiative.
Which of course was one of the reasons he came to Africa in the first place.
Well, what baffles me guys is that even Mark himself was away in Kenya or Nigeria when this huge project was being executed in Cape Canaveral's Launch Complex, Florida and when the failure happened and after the failure, he was busy in Nigeria attending the ASO DEMO Event in Abuja, taking selfies, shaking hands with politicians, and then when he heard the news, he simply sent out the following post:
"I'm deeply disappointed to hear that SpaceX's launch failure destroy our satellite that would have provided connectivity to so many entrepreneurs and everyone else across the continent. We remain committed to our mission of connecting everyone."
I really like the part that says: "We remain committed to our mission…."
Two Lessons
You see guys, as entrepreneurs we must learn two things from this, especially when things in our businesses don't work out according to our prognosis – when that product fails to scale, when nobody signs up for that seminar, when nobody turns up for your show, when the app downloads fall far below invested expectations, when that big client pulls the plug, when your pitch to VCs falls flat.
Be disappointed, no problem. You are a human being, so you have every right to allow the emotion flow
But please remain committed to your Mission. Don't hang your boot yet. DON'T!
Will Mark Zuckerberg and Elon Musk launch another satellite? Hell, YES!
So the question before you is this: How committed will you be to your Mission when things blow up?
About the Author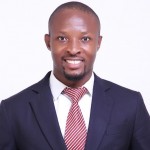 Chinonso Ogbogu is the Founder of #TheIncubators Africa – a pan-business learning and support ecosystem that connects, engages, and provides platforms for support to young, vibrant African entrepreneurs committed to building profitable businesses that make a difference.
You can join the growing community, The Incubators on Facebook and visit www.theincubatorsafrica.org for more resources.