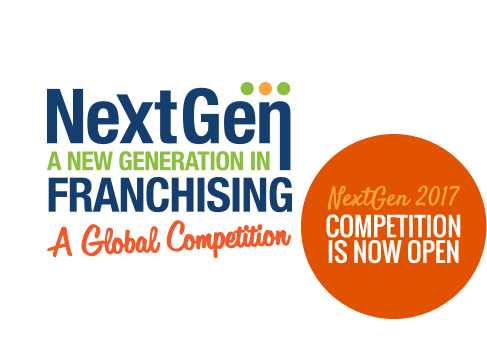 NextGen Global Franchising Competition 2017 (Win a Trip to USA and Other Prizes)
Deadline: September 30, 2016
Applications are open for the NextGen Global Competition. The NextGen Global Competition engages young entrepreneurs who are seeking careers and business opportunities in the franchising industry. They are looking for 20 outstanding young entrepreneurs who are poised to take off if given the mentoring and support from franchise business leaders who are the best in the world at scaling concepts.
Prizes
Winners will receive:
A trip to IFA's Annual Convention, complimentary convention registration, and travel expenses (up to $1,500 US);
A spot at the NextGen in Franchising Summit, a two-day educational and networking program for next generation entrepreneurs;
A 90-day accelerator program with industry leaders and CEOs;
An opportunity to participate in the FRANSHARK competition for additional cash prizes;
Extensive, industry-wide media exposure;
Opportunities to engage directly with leading franchisors, franchisees and suppliers in franchising and with other young entrepreneurs.
Eligibility
Open to entrepreneurs between 21-35 years old, in business for 1-5 years, with the potential to scale through franchising.
Application Process
Create a log in account to register.
Note: Submitting a strong application can open the door to a whole new world of opportunity for you and your company to grow and thrive like you never imagined!
Timeline
Applications close September 30, 2016;
Winners will be notified in early November 2016;
They must attend the IFA Annual convention in Las Vegas, NV, from January 29 – February 1, 2017
For more information, visit NextGen Global Competition.