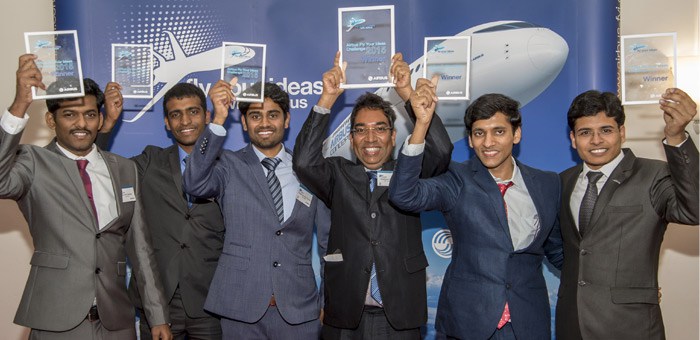 Airbus/UNESCO Global Student Competition 2017 (Up to €45,000 Prize)
Deadline: November 28, 2016
Airbus Fly Your Ideas is a biennial global competition, organised in partnership with UNESCO, which challenges students to innovate for the future of sustainable aviation. The Airbus and UNESCO partnership, Fly Your Ideas, is designed to establish a strong and lasting relationship for the development of the next generation of innovators.
The competition offers a unique opportunity for students worldwide, working in diverse teams of 3-5 members to develop valuable employability skills, including teamwork, project management, communications and presentation skills. Teams' interaction with Airbus experts through dedicated online communities mirrors the real-world learning environment of today's interactive, digital classrooms.
The Challenge
The 5 Challenges for the 2017 edition were selected by over 400 Airbus employees. Students need to come up with an innovative idea to address one of the following questions:
Business models: What else could be done with aircraft other than transportation?
Flight operations: How can big data be used to improve efficiency of flight operations?
Passenger experience: How can new processes or layouts ease passenger boarding and disembarking, whilst increasing capacity for luggage?
Design engineering: How can artificial intelligence support aircraft design and/or manufacturing?
Manufacturing: How can manufacturing be disruptively improved to reduce waste and ensure the sustainability of resources?
Prizes
A prize of €30,000 and the runners up €15,000.
Eligibility
Open to teams of 3 to 5 students from around the world, currently studying for a Bachelors, Masters, MBA or PhD degree in any academic discipline. There are 3 progressively challenging rounds, followed by a final, when the 5 finalist teams present their ideas to a revered jury panel of Airbus and industry experts.
Application Process
Register for the competition here.
For more information, visit Airbus/UNESCO Global Student Competition.