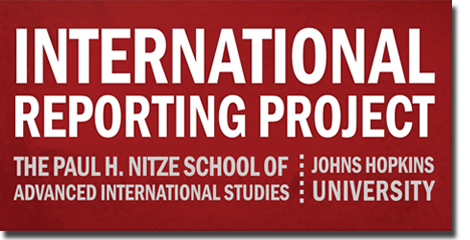 Reporting Fellowships on Climate Change Conference (Funded)
Deadline: September 21, 2016
The International Reporting Project (IRP) is pleased to offer up to five international reporting fellowships to cover the 2016 UN Climate Change Conference in Marrakech, Morocco. The Twenty-Second Conference of the Parties (COP22) to the United Nations Framework Convention on Climate Change (UNFCCC) will take place from November 7-18. COP22 follows on the heels of last year's landmark climate conference in Paris, at which 195 nations agreed to limit global temperatures to, at most, 2 degrees Celsius above pre-industrial levels.
IRP fellows selected to attend the conference will report on news and developments at COP22, particularly in the context of the goals set forth in last year's historic agreement. Fellows may also explore regional climate change stories and participate in additional meetings and site visits organized by IRP.
Costs
The IRP purchases fellows' round-trip air tickets to the destination and pay for hotel costs, meals and local transportation.;
Fellows not based in the U.S. have to arrange their own visas, but the IRP reimburses them for the visa costs;
Fellows who wish to stay on in a country after the end of the program arrange that at their own expense;
Each fellow is responsible for paying the costs of his or her passport and immunization fees.
Eligibility
Open to professional international journalists with significant experience covering environment and climate change;
Applications are welcome from print and online journalists, including writers, photographers, filmmakers, radio journalists, data journalists, and others;
This trip is not open to students.
Application Process
For more information, read FAQs or visit International Reporting Project.