South African Department of Arts and Culture supported a welcome reception with a group of 80 young African global shapers at the World Economic Forum on Africa meeting in Cape Town from the 3rd – 5th June 2015. The group came up with the idea of producing a book articulating each of their experiences as global shapers in Africa as an initial contribution towards new development pathways for the youth in Africa. This group of young leaders were soon to be dubbed the 'Africa80'.
Consistent with this approach, Africa 80 is now faced with new thematic challenges of sustainable development and technological innovation emerging from discussions in the 2016 annual meeting of the World Economic Forum in Davos, and more recently the WEF Africa meeting held in Rwanda, both which had a special focus on the 4th industrial revolution.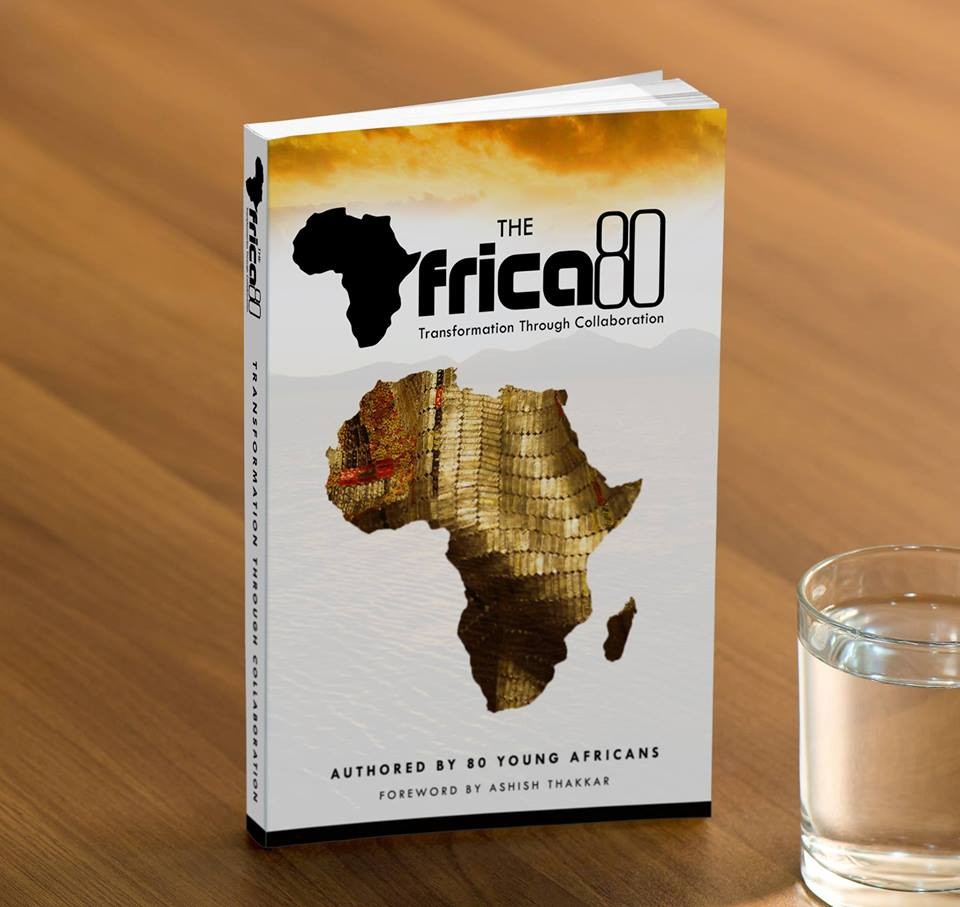 The Africa 80 book was born out of a need to provide solutions and opportunities for growth, and the thought process to current and future challenges. The book is foreword by Ugandan born, Ashish Thakkar (Founder and CEO of MARA Group) 'Africa's youngest billionaire' is a project of Africa 80 Foundation, a very first of its kind on the African continent.
Never before has there been a book co-authored by 80 young African leaders working and serving in different spheres from over 30 countries, not for profit but for the building of our continent. We believe that this book will not only command attention across the continent but most importantly, provoke the spirit of unity, working together for the benefit of Africa's current and future inhabitants
You can buy  a copy  the book on the following links:

The Africa 80: Transformation Through Collaboration