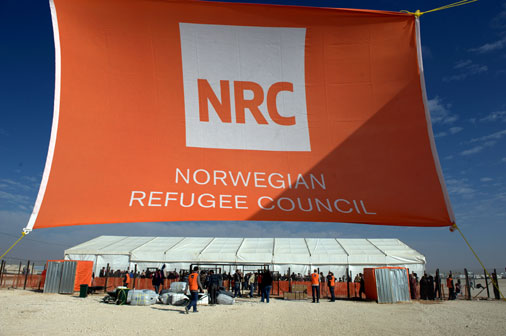 Norwegian Refugee Council Needs Camp Management Experts
Deadline: October 2, 2016
NRC is looking for experienced Camp Management experts to its Surge Capacity Roster – Field Operation. In order to strengthen NRC's ability to respond earlier and faster with prequalified specialists within NRC's Core Competencies (Education, Food Security, Shelter, WASH, ICLA, Camp Management), the Emergency Response Section operates a Surge Capacity Roster.
The Roster consists at present of some 80 stand-by members available from 72 hour notice to NRC in emergencies in new or existing NRC programme countries. In addition, personnel on this roster may be deployed when setting up a new country programme. It may also be used for increasing capacity in existing operations in times of emergencies, and gap filling.
Job description
Ensure adherence to NRC polices, guidance and procedures
Contribute to the development of Country, Area and Camp Management strategies, initiate and participate in the development of relevant CC projects
Coordinate, Design, and Manage Camp Management project implementation (activities, budget and project documentation) in line with proposals, strategies international standards and donor requirements
Ensure capacity building of staff, partners and key stakeholders in line with NRC CM Global Capacity building strategies
Implement technical direction and ensure high technical quality of projects
Provide regular progress reports to the reporting lines and the Camp Management Specialists
Ensure that projects target beneficiaries most in need of protection, explore and asses new and better ways to assist
Develop and manage project budget (in cooperation with Coordinators) and coordinate across CCs
Liaise and collaborate with relevant local authorities and other key stakeholders
Promote the rights of IDPs/returnees in line with the advocacy strategy.
Remuneration
Membership in the Surge Capacity Roster, with possibility of employments of 1-6 months duration;
Salary and benefits as per NRC's policies when deployed.
Eligibility
Minimum 3 years of experience from working within Camp Management, or CCCM and/or community based protection;
Experience in project management and implementation;
Experience from working in complex and volatile contexts;
Documented results related to the position's responsibilities;
Knowledge about own leadership skills/profile;
Fluency in English, both written and verbal. French an asset;
Valid driver's license;
Proven communication, interpersonal, representation, negotiation and leadership skill;.
NRC experiences an asset;
Experience in urban response an asset;
All employees of the Norwegian Refugee Council should be able to adhere to our Code of Conduct and the four organizational values: Dedicated, innovative, inclusive and accountable.
Application Process
Candidates must be able to provide original certificates and diplomas upon request;
Please note that you are required to enter the geographical location for all your previous positions while registering your CV. There is no specific field for this information in the CV form, but you can use the "Company name" field for both company and location.
For more information, visit NRC Job.