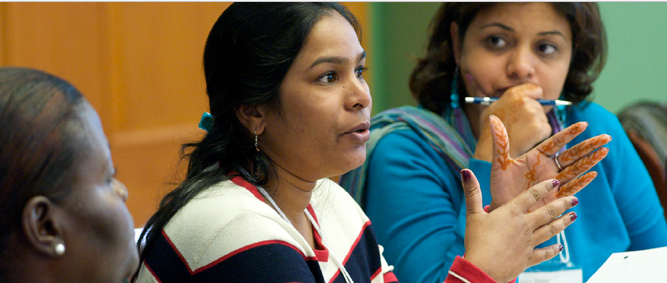 2017 Community Development Leadership Program for Women – Coady Institute, Canada (Scholarships Available)
Deadline: December 5, 2016
Applications are now open for the Community Development Leadership by Women program taking place at the Coady Institute from May 8 – May 25, 2017. This certificate is a unique women-only opportunity to open the minds and hearts of women working in development to 'be the change' they want to see in their community or organization.
This program creates space for women to become 'masters of their own destiny', and in solidarity with others, to step into leadership positions and act together to make their communities, countries and the world a better place.  Women of all ages come away from this course inspired to create and support social change in all aspects of their lives.
Benefits
Personal
Learn practical new strategies for moving development forward with gender-sensitive processes
Assess life experiences for personal strengths and motivations
Build a leadership profile to uncover your own strengths and capacity
Network with an inspired group of women to construct approaches that break down gender-oriented barriers and constraints that limit development
Organizational
As a result of this program, participants will:
Develop women-sensitive approaches and structures to increase the social capital of the organization
Develop vision and leadership approaches that are gender-sensitive and women-inclusive which lead to innovation and social change
Eligibility
Open to all women who are interested in developing as a leader.
The strength of the course is in the diversity of women who attend. The mix of ages, nationalities, family responsibilities, education, religions, and working lives creates a dynamic context for learning. Women who are leaders and those who aspire to ignite their leadership potential to journey the leadership road are welcome to apply.
Scholarships
Some scholarships are awarded based on availability and need. Most qualified candidates receive a scholarship to assist with program costs. Please visit the scholarship page.
For more information, visit the Community Development Leadership by Women.