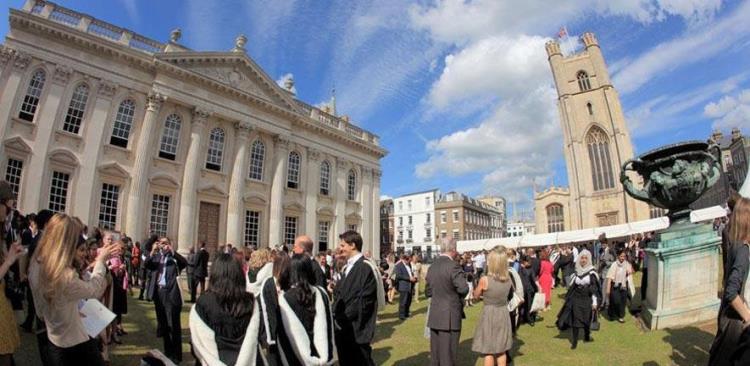 Apply to the John L. Goulandris Scholarship 2017
Deadline: April 21, 2017
The family of John L. Goulandris wishes to support a Scholarship for well-qualified Greek nationals, normally under the age of 35 and ordinarily resident in Greece (Hellenic Republic), who will be undertaking full-time study at the University of Cambridge for either a one-year graduate taught course, leading to a postgraduate qualification (usually the MPhil degree) or a three or four year course of research leading to the PhD degree.
Scholarship
The maximum award that will be made to a Scholar who has no other sources of finance will be as follows:
University Composition Fee at home/EU rate;
Full Maintenance grant;
Rented accommodation in or near College will normally be made available during the first year of residence to a single Scholar. The college does not currently have any family accommodation available.
Eligibility
Open to new MPhil and PhD (3 year and 1+3 year) applicants to the University of Cambridge and also, in the case of PhD study, to students already registered at the University for the PhD degree;
In the latter case, 1 or 2 years (for those following 3 year PhD programmes) or 3 years (for those following 1+3 PhD programmes) of further study, within three years of registration, may be supported;
It is a condition of the award that the recipient be a member of Magdalene College.
Selection Criteria
Consideration will normally be restricted to those who have a record of academic excellence consistent with the proposed field of study and who can demonstrate the potential to make a significant contribution to the broader life of Magdalene College.
Application Process
New applicants to Cambridge University wishing to be considered for a Goulandris Scholarship must apply to the Board of Graduate Studies (4 Mill Lane, Cambridge CB2 1RZ) for admission to the University as a Graduate Student using the usual GRADSAF form;
ALL applicants (including continuing students) must complete a Goulandris scholarship application form which can be downloaded here or obtained from Mrs C. Percival, the Graduate Tutor's Assistant, Tutorial Office, Magdalene College, Cambridge, CB3 0AG;
Applications can be submitted in electronic form or in hard copy (6 copies) to the Graduate Tutor's Assistant ([email protected]);
References must be received electronically or in hard copy by the closing date of April 21, 2017; applicants must take responsibility for ensuring that their nominated referees keep to the application deadline;
Incomplete or late applications will not normally be accepted. Preference may be given to those nominating Magdalene as their first-choice College;
The outcome of the competition should be known by the end of June 2017.
For more information, visit John L. Goulandris Scholarship 2017.