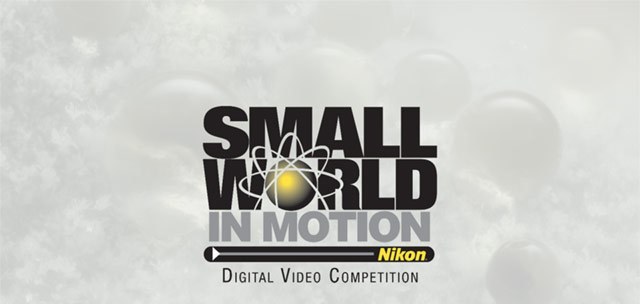 Nikon Small World In Motion Contest 2017 (Win up to $3,000USD)
Deadline: April 30, 2017
The Nikon International Small World Competition first began in 1975 as a means to recognize and applaud the efforts of those involved with photography through the light microscope. Since then, Small World has become a leading showcase for photomicrographers from the widest array of scientific disciplines.
In 2011, Nikon announced that it would begin accepting movies taken through the microscope as a new category in the 37th annual Nikon Small World Photomicrography Competition. The introduction of this new category, titled Small World in Motion, encompasses any movie or digital time-lapse photography taken through the microscope and adds a new, distinct discipline to the competition. The movies are judged and honored as a separate category in the competition, complete with prizes for first, second and third places.
Prizes
Top 3 prize winners are selected and ranked by Small World In Motion Judges.
1st Prize – $3,000
2nd Prize – $2,000
3rd Prize – $1,000
Honorable Mentions – $100 each
Prizes for top 3 winners are paid by check in US funds and other prizes are paid by Visa gift card also in US funds. Winners responsible for all applicable taxes.
Eligibility
Anyone over the age of 18 is eligible, with the exception of employees of Nikon, their families, the contest judges, and individuals engaged in the manufacture or sale of microscopes, related accessories or photographic equipment;
Former first prizewinners are ineligible to win first prize in the three contests immediately following the contest they won, but can win other prizes;
The use of Nikon equipment is not required;
No purchase is necessary to enter or win.
Application Process
Set up a Small World Entrant Account, which will allow you to create a contestant profile, view your entries and update your images and videos before the submission deadline. If you don't wish to register for an account, you may still enter the competition as a guest.
Small World in Motion entries are further limited to:

Movie length of no more than 60 seconds;
The use of sound is not permitted;
It is not permitted to add graphics of any kind
For more information, visit Nikon Small World in Motion.