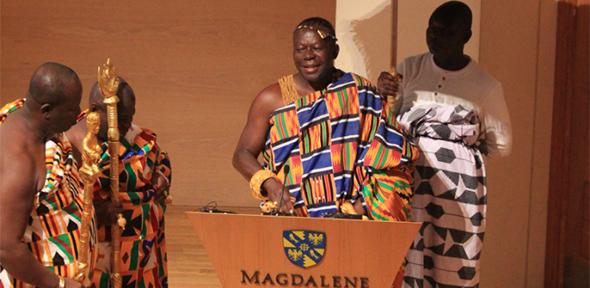 Mandela Magdalene College Scholarships for South Africa 2017
Deadline: December 7, 2016
The Mandela Magdalene College Scholarships were announced in March 1995 when Nelson Mandela, then President of The Republic of South Africa, agreed to lend his name to the initiative. The scheme aims to support South African graduate students of outstanding academic merit and leadership potential who would otherwise be unable to take up a place at Cambridge University.
In this letter of acceptance Madiba wrote: "I approve the use of my name for the Scholarship to assist South African students. Our country is in dire need of skilled men and women to service our new democracy. We are deeply grateful that Magdalene College took the initiative to assist."
Scholarship
The scholarships are means tested. The maximum award covers:
University Composition Fee at the overseas rate;
a maintenance allowance sufficient for a single student
Rented accommodation in or near College will normally be made available to a single Scholar. The college does not currently have any family accommodation available.
Eligibility
Open to citizens of South Africa, normally under the age of 35 and normally resident in South Africa who have, or expect to obtain before 1 October 2017, a first class or high second class honours degree or its equivalent from a recognised University;
The scholarship will be tenable from October 1, 2017;
Successful applicants will be expected to return to South Africa to work or study after completing the course at Cambridge.
Application Process
This scheme is administered on behalf of the University of Cambridge and Magdalene College by the Board of Graduate Studies (for admission to the University) and the Cambridge Trusts (for funding). Further information, and application materials, are available in the University's Graduate Studies Prospectus. All applicants for admission to the University must complete and return a GRADSAF form to the Board of Graduate Studies; applications must be completed by December 7, 2016.
Applications will first be assessed by the candidate's proposed Faculty or Department at the University. If successful, the candidate's application will be further reviewed by the Cambridge Trusts and Magdalene College. In most cases, successful candidates will be informed by late June.
For more information, visit Mandela Magdalene College Scholarships.