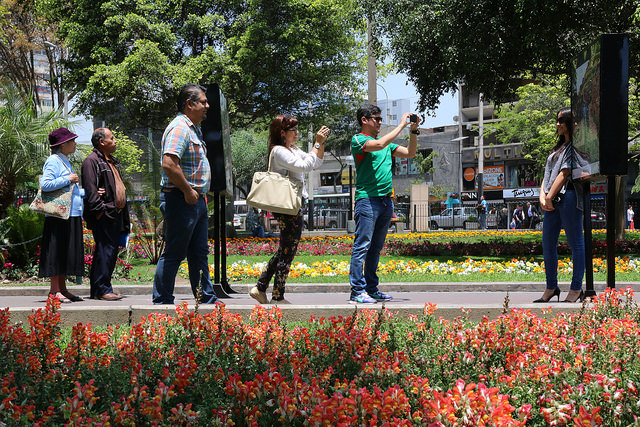 Global Landscape Forum Photo Competition 2016
Deadline: November 16, 2016
Do you have what it takes to convince the world that there are solutions out there? And do you have the skills necessary to reflect it in one image? If this is you, submit your photo to the Global Landscape Forum photo competition!
Over 500 participants from all over the world will come together to attend this year's conference on the sidelines of COP22. With representatives from the private sector, NGOs, leading international organizations, government and an online social media campaign that will reach millions through Facebook, Twitter, Instagram and live streaming, this is the ideal opportunity to get your work real publicity. Show your own landscape solutions and the people working for a better future.
Prizes
The winners of this year's photo competition will be divided into two categories:
Audience choice
The photo that receives the most votes from the online community will win this prize. You can vote for your favorite photos from October 13, 2016 and all photographers will receive a direct URL to their photos to be shared with friends and family via social media. Additionally, the 20 most popular photos will have their work displayed at the Forum in Marrakesh, where participants at the conference will have the opportunity to contribute to the vote tally.
Winner: USD 1,000
Jury's choice
Two winners will be chosen by a panel of handpicked experts that will evaluate the submissions based on their quality and relevance to the competition topic (i.e. finding solutions).
1st prize: USD 1,000
2nd prize: USD 500
Eligibility
Open to anyone and everyone, whether you are a professional photographer or a casual enthusiast.
Application Process
By submitting their entry, photographers agree to license their photograph with the Creative Commons License CC BY-NC-SA. The Global Landscape Forum will provide correct attribution to the photographers everytime their photographs are used;
Professional photographers who work for the media are required to attach an authorization signed by a representative of the media company that employs them. It should state that the organizers of the contest have permission from the photographer and the media outlet in which the image originally appeared to publish the photo.
For more information, visit Global Landscape Forum Photo Competition 2016.