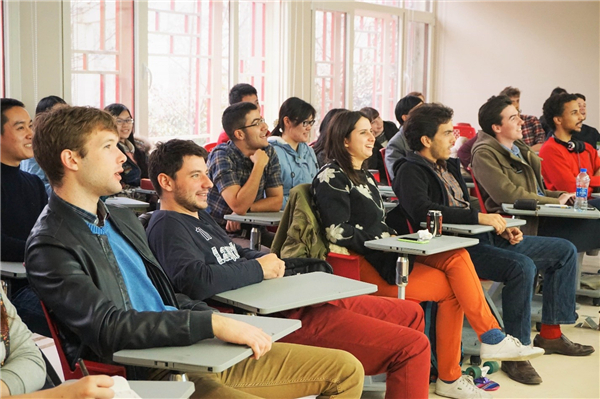 Apply to Yenching Academy of Peking University 2017-18 – Full Scholarship to Study in China
Deadline: January 31, 2017
Apply now for the Yenching Academy of Peking University 2017 for a chance to become the next Yenching Scholar. The Academy is currently accepting applications from international candidates as well as candidates from Hong Kong, Macao and Taiwan for the cohort that matriculates in September 2017. You could win fully-funded one-year Masters program in China.
The Yenching Academy provides a generous postgraduate scholarship that covers tuition fees, a travel stipend for one round-trip journey between each Scholar's base city and Beijing, accommodations, and living costs on Peking University's campus. The Academy offers a residential program aimed at creating a community of enthusiastic, globally oriented young innovators in the heart of China's top university.
Eligibility
Applicants should have:

A minimum of a Bachelor's degree in any field, awarded no later than August 31 of the year in which they wish to enroll;
An outstanding academic record;
English proficiency;
A record of extracurricular achievement, community engagement and social responsibility;
Leadership potential.

Successful applications will show how the Yenching Academy program is relevant and valuable for the applicant's career plans.
Preference is given to candidates who are 25 years old or younger as of August 31 in the year in which they wish to commence the program. For students from countries where military service is mandatory, the age preference is 27 years old or younger.
Application
International students and students from Hong Kong, Macao, and Taiwan, should apply through the Yenching Academy online application online application portal.
Candidates from Hong Kong, Macao and Taiwan will need to apply both through the Yenching Academy online application portal and through the Peking University Graduate Admissions website.
Students from Mainland China, as well as candidates who hold the People's Republic of China citizenship, will be admitted on the basis of rules specified by the Ministry of Education of China.
Applicants will be asked to create an account on the Yenching Academy admissions portal and submit the following materials in English:
Completed online application;
Curriculum vitae / Resumé;
Personal statement;
Most recent official transcript(s);
Two letters of recommendation;
International English proficiency test score (IELTS/TOEFL/Cambridge/CEFR).
Candidates will be able to access more details about the required documents after creating an account on the admission portal.
Deadlines:
Universities following a Southern Hemisphere academic calendar: October 15, 2016
Universities in Canada or the United States: December 15, 2016;
All other applicants: January 31, 2017.
For more information, visit Yenching Academy.